Saturday, February 25th, 2012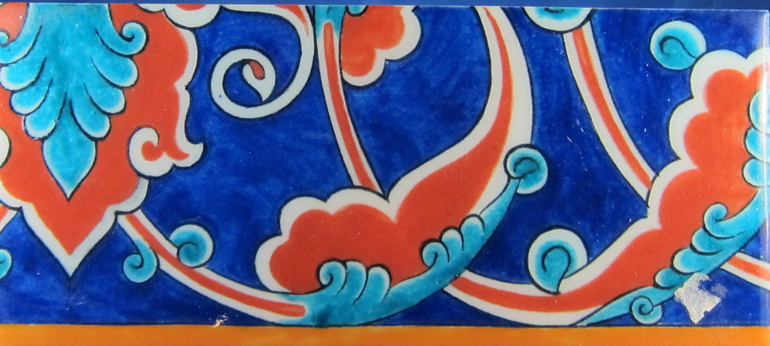 Saturday
Not once, since I began this Web log in 2004, have I seriously considered changing its title, or abandoning it for something altogether different. I have poked and prodded and picked up and dropped off, but the idea of writing something more or less amusing every day has remained the governing idea, however imperfectly realized. Not once — until today. This morning, I received a letter from a friend who, not meaning it as an unqualified compliment, wrote that reading the site gives her "a feeling of looking in on your private letters."
This had never occurred to me, perhaps understandably, but I knew at once that I was delighted to have had that effect. I can imagine nothing more arresting than coming across a cache of someone's letters, presumably somebody dead, not for discretion's sake but simply to rule out the possibility of knowing the writer in any other way. My favorite sort of book in the world is the collected exchange — the correspondence of Mary McCarthy and Hannah Arendt, for example, or that between Nancy Mitford and Evelyn Waugh — and the less edited it is, the more I like it. I love the slow adjustment to the light as, over time, I learn more about the people and things that the writer is talking about. Personal gossip doesn't interest me as much as book talk does, and when the writer has seen a movie or a work of art that means something to me, I'm thrilled by the connection, even when — especially when — we disagree about it. The wonderful thing about not being able to get to know the writer in any other way is that, unless I take up writing myself, there is no way for the writer to get to know me.
So it would appear that staying up-to-date on Daily Blague entries risks reading the material very prematurely.
Sunday
What struck me most about Will's birthday party this morning (nine weeks closer to Will's complete understanding of such an event) was how quiet it was. Will and his favorite pals played with almost conspiratorial silence, and while there were a few bursts of tears, there was no gratuitous screaming. When Will and Walt explored the legwork of of the long folding tables in the Community Room of the 14th Street Y, they lacked only slide rules for the compleat engineering look.
***
Last night, I watched Made in Dagenham, Nigel Cole's movie about women workers striking for equal pay at a Ford plant outside London, in 1968. I rented it in order to see Andrea Riseborough again. What a range she has covered in the latter two of her three feature films: from beehive-topped, fast-talking cockney to the utterly soignée Wallis Simpson of Baltimore.  I'd have bet that there is nothing that Ms Riseborough can't do on the strength of W./E. alone, but now I know.
There are many other stars in Made in Dagenham — Rosamund Pike, Bob Hoskins, Geraldine James, Miranda Richardson, and Rupert Graves, just to name a few who come to mind — but the movie belongs to Sally Hawkins, who plays Rita O'Grady, a harried wife, mother, and seamstress (she and her colleagues stitch the interior upholstery) who surprises everyone, herself included, when she exclaims "Bollocks!" at a meeting in which she was not supposed to say anything. Scorched by the condescending brutality of her son's teacher, Rita refuses to sit by while the Ford executive played by Mr Graves and a complaisant union boss make a deal that effectively deep-sixes the women's protest. It's a rousing good show, but it's also a somewhat sour reminder that the Equal Rights Amendment never became the law of the land on this side of the pond.
***
Left to myself, I probably wouldn't watch the Academy Awards this evening. The exploitation of passive cognitive systems that goes by the name of "advertising" will one day, I hope, rank with the Spanish Inquisition as a Bad Thing That We Don't Do Anymore, and I can hardly bear to endure it. I'm also mildly offended by the awards program's pretense that it is deepening our acquaintance with the stars. Bollocks! (Neither of these objections is new, but both have intensified over recent weeks, as I've been mulling over the importance of not wasting time on worthless, unrelaxing pastimes.) But Kathleen intends to tune in, and as I have no intention of asking her to wear earphones, I might as well sit alongside her.
I lazily assumed that I'd seen seven of the Best Picture nominees. I reached this inference by counting the three that I hadn't seen and subtracting them from an imaginary total of ten. In fact, of course, there are only nine nominees, and I've only seen six of them. The three that I haven't seen, Extremely Loud and Incredibly Close,
The Tree of Life, and War Horse, are movies that I probably won't see unless one of them wins the award. Well, I probably won't see War Horse even if it does win, because of an aversion to the films of Steven Spielberg, which always leave me feeling exploited and soiled. I'll  be happy to see any of the other nominees win, except maybe not so happy if it's Moneyball, which I liked but considered inferior to Warrior.
I sort of hope that Jean Dujardin wins as Best Actor, because that might have very interesting consequences — look at what Marion Cotillard has been up to. But George Clooney deserves it, and I sort of also hope that he wins.