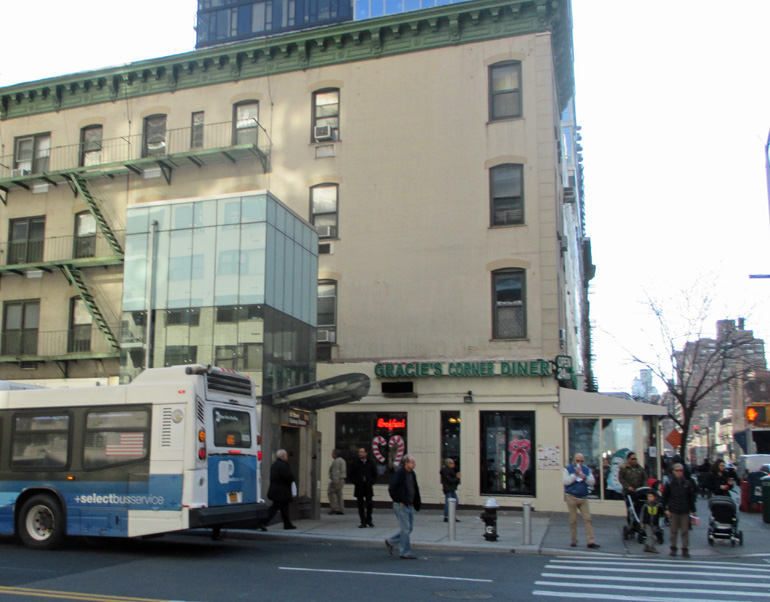 Tuesday 12th
Maddeningly, the entry is undated. But within the past couple of weeks, The Browser published a link to a presumably recent interview at Five Books in which Jane Jelley was interviewed about Vermeer. The point of Five Books, a British site, appears to be to get the author of a recent book to recommend five "best" books on the subject, whatever it is, and to make it very easy to buy all six — the five recommendations plus the author's own work — with "Buy" buttons that take you straight to Amazon. Despite the shilling (I'd be much happier if they replaced "Buy" with"Browse"), I like Five Books almost enough to visit it regularly; if I don't, it's because I don't need inducements to be buying books. In this case, I bought Jelley's, Tracings of Vermeer.
Jane Jelley is a painter who lives at Oxford. The flap doesn't say what she does there, but it is clear from the book that she is a student (and possibly a master) of historical art skills. To put it briefly, she knows how to simulate the practices of a seventeenth-century Nederlander painter. She knows about linens and "sizes" (a glue), pigments and oils, pigs' bladders and brushes, and she has the patience to wait for pre-modern paint to dry. (Three months, in the case of a newly-primed canvas.) Perhaps from years of casually reading Elizabeth David, Jelley knows how to write about all of this with a charm that paradoxically conveys immense tedium in appealing prose, and it is for her writing, more than for what she has to say about Vermeer, that she is to be most highly commended. Not that she hasn't convinced me that she's right about how Vermeer worked. On the contrary: it's very much because she isn't out to convince anybody.
The controversy is, of course, about Vermeer's use of the camera obscura. Whether or not Vermeer made use of this device has been argued, apparently, since 1891, when American print-maker Joseph Pennell claimed that he must have done. From the start, this claim was refuted by critics who clearly regarded such use as a kind of cheating. It's a profoundly nineteenth-century argument, loaded with disdain for "mechanical aids" and addled by contempt for the modern camera, which shares with the camera obscura nothing more than a lens. The actual camera obscura is no more and no less of a mechanical aid than a palette, and, as Jelley makes drolly clear, it would not have afforded Vermeer any shortcuts on the road to transcendence.
The camera obscura projects a doubly reversed image onto a dark surface. Upside-down and backwards, this image would be an extraordinarily unwieldy template for masterpieces. Nor is it really conceivable that a painter could apply colors in a dark room. It may well be that Vermeer's paintings betray a focal point more rigorously fixed than that of an artist surveying the scene from behind an easel, but the idea that the artist simply traced the image thrown up on a wall by light passing through a peephole is childish. He could not have done any such thing.
Jane Jelley has effectively reoriented the discussion by looking not at the surface that we call can see but that the bottom-most layer of paint, what we might call the background but the technical name for which is "invention." Vermeer's inventions are revealed by x-rays to be unlike everyone else's. There are no outlines, no rays of perspective — nothing linear at all. There is only an array of masses, dark against the light primer. The examples that Jelley provides look like very high-contrast reductions of the finished pictures. The composition is presented not in terms of lines but of light and dark. Jelley wanted to know how Vermeer did this. For an artist to see the kind of arrangements shown in Vermeer's inventions with his naked eye struck her as implausible. But what if he traced the dark parts of a camera obscura image onto oiled (transparent) paper, using black paint, working very quickly, and transferring the traced image simply by printing it — she writes of pressing the back of the paper with a wooden spoon — onto freshly-pumiced, highly-absorbent canvas? What if Vermeer then continued to build up further layers of paint in the conventional way, out in the open with his model?
For the viewer, the question would be why Vermeer would do this. What difference could it make to me? There is something primordial about my own answer. The world is a dark place, pricked with points of light. An atmosphere of some kind of vapor is required to diffuse light in such a way that, say, a room facing north could be illuminated by sunlight shining from an invisible source. That atmospheric diffusion, precious at northern latitudes afflicted by heavy clouds of rain, is Vermeer's principal resource. It is what he paints onto the dark. It is what penetrates his rooms, fading inevitably into shadows — shadows that are there from the start: figuratively, before the sun comes up; actually, in the masses of his invention. Every picture captures a moment's exposure to light, to the light falling on the many different surfaces in a room. It holds together with such breathtaking force because the shadows have also been captured altogether in one moment. In this regard, yes, Vermeer "took pictures" just as we do, capturing the instant in an image. But this image was the rough preliminary of the painting that we esteem. To suggest that using a camera obscura is some kind of low, dishonest trick is no different from making the same charge about his grinding lapis lazuli into ultramarine.
As Jelley's entertaining walk-through of her experiment with the camera obscura makes very clear, an enormous amount of trial-and-error would have been required, by Vermeer or whoever taught him (Carel Fabritius, I strongly suspect), to produce workable tracings from the projected image. Oiling the paper, choosing a brush, finding a paint that would be transferable without running, these were all problems without self-evident solutions. (In the case of the oiled paper, she found the answer in a treatise from 1390.) Capturing the instant was anything but the work of an instant.
Not quite three dozen paintings by Vermeer survive. There no drawings, sketches, watercolors, or anything else. There are not many men in the paintings, and only two mature works that look out of doors. By my quick count, at least eighteen appear to depict the northeast corners of domestic interiors, and women appear in all but two, the pair known as The Geographer and The Astronomer (almost certainly the same model). In six paintings, women are shown wearing what looks like the same yellow satin jacket, trimmed in ermine. (All were painted within six years.) It was anything but unusual for Vermeer's contemporaries to concentrate on specialties; the concept of branding was familiar in the arts. What was peculiar to Vermeer, however, may have been too subtle to be widely appreciated at the time. It is a unity of light that bathes an arrangement of surfaces that emerge with an appreciable indistinctness from the natural dark of shadow. Vermeer's is a world of soft-edged intelligibility, in which nothing is altogether settled. Many of his pictures capture a privacy that our looking does not violate. Jane Jelley's Traces of Vermeer persuades me that these illusions are all based on a foundation of shadow made solid. Now I think I know why it is that I can stare at one of his walls so expectantly, as if it were about to disclose another picture altogether: the dark of night lies directly beneath it.
More anon.