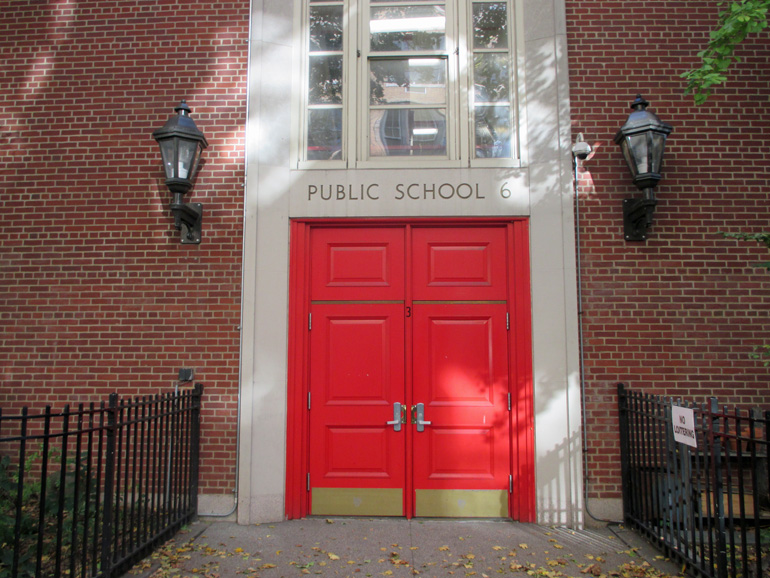 Monday 23rd
Although I spent almost all of yesterday in bed, and felt rather better than I had the day before, the cold that won't go away bayoneted me early this morning. "Bayoneted" is not a word in my standard vocabulary, but I've been reading about the Gallipoli campaign of 1915, and the word comes up fairly often. The book is Eugene Rogan's The Fall of the Ottoman Empire. Oh, that it were. What it really is is a military history of Ottoman participation in World War I. Lots of primary source material, drawn from diaries in all the relevant languages. Aside from the interest of comparing the gung-ho but secular and even witty style of the Allied sources with the pious entries of the Turks, which suggest that they were still living in the time of the Crusades, a little of this sort of thing goes a very long way with me. I'm sure that the book is very good of its kind, but I ought to be reading something called The Transformation of Turkey: 1900-1930. If it exists. My experience with The Fall of the Ottoman Empire feels something like trench warfare, except that nobody is shooting at me and, when I've read a chapter, nobody takes it back. But still. I am, however, determined to win this battle.
After the failure of the August offensive, Lord Kitchener went out to Gallipoli to have a look for himself. The terrain into which he had poured tens of thousands of men (hundreds, really) turned out to be a lot rougher than he had thought. Well, gee. There you have that ghastly war in a nutshell.
I ought to be reading something more cheerful, I know. I tried the current issue of The Nation earlier. It's devoted to "Fall Books," and there are four or five really long pieces. I read the one on James Merrill, a poet whom I wish I liked more than I do, and the one on Walter Benjamin, a thinker whom I shall never understand. I do wish that Benjamin had made it across the Spanish border in 1940, and made his way to the United States. He seems to have been an unusually vulnerable man, and I always want someone to come along and protect him.
***
Whilst abed, I tried to digest what I'd read, in The New Yorker, of the thinking of Nick Bostrom. As best I can make out, Bostrom is a Swede who runs an institute at Oxford. He wants to live forever, but/and he wants to make sure that artificially intelligent machines do not interfere by becoming smarter than he is and either enslaving or exterminating him. He calls himself a philosopher, but he devotes his time to keeping the AI conversation going. The difficulty is that the men who are involved in this project (creating machines that are at least as intelligent as human beings) fall into two groups. One believes that the achievement of their aims is very distant, while the other believes it to be close at hand. The first group doesn't see a need for immediate concern about mechanical usurpation. The second expects that problems will be dealt with effectively as they arise. Insofar as I have a position in this discussion, it's aligned with the skeptics. While I have no doubt that we already have the skills required to produce murderously destructive robots, it also seems clear that we don't really know what human intelligence is. How can we think of designing it?
Nor is there any reason to doubt that intelligence, especially at the higher levels, is just as personalized in human beings as everything else is; no two people are bright in quite the same way. Most honest people, moreover, will readily confess that they have no idea why some things occur to them; some accidental or chaotic agency seems to be working in the mental background. I know as a writer that if I had to consider every word, or even more than a fiftieth of the words that I use, I should not be able to think — it would be impossible to keep up with the elusive notions that lure me onward through the links in my brain. Then there is what's called "emotional intelligence." Every time I read a philosopher on the subjects of sympathy or empathy or just plain caring, it is clear to me that the writer has never had to look after an infant for a week.
I've been giving immortality some thought, recently, and I've decided that it is just not on for human beings. Humanity is an ongoing development — one in which, by the way, I hope that we are today in the earlier stages. Humanity develops by the succession of generations. Old ones die off; new ones, in Hannah Arendt's marvelous conception, "invade." It used to be, I think, that things did not change much from one generation to the next; nor was human life rich in personal options. But still, each generation left its own trace, however slight, on what it inherited from previous ones. To me, this is rather like the genetic changes that, in theory anyway, make us more adaptable to life on Earth. Lately, of course, the development of human society has evolved at a pace many orders of magnitude faster than that of genetic alteration. Also far more unevenly, as William Gibson quipped about the future. It would be nice if we could slow down a bit and work on distributing the future more evenly. It would be even nicer if we could get serious, as a global society, about reversing environmental degradation. But the "we" who would see to these objectives is largely not yet born. If it were up to those of us alive today, I don't think that we'd get very far. Hardly anybody alive today has been raised to deal with the problems that face us.
Is Nick Bostrom aware that, personal conceit aside, his desire to live forever privileges his experience, or the experience of our times, over that of all past and future generations? How can he believe that any human being alive today possesses virtues that ought to be preserved for all time? What's so special about now?
***
Raffi Khatchaduourian, in The New Yorker, tells us that Nick Bostrom is "arguably the leading transhumanist philosopher today." I sit here wondering what kind of a response transhumanism would get from Barry Lopez. Lopez is an acclaimed nature writer, which means that I've never read very much of his work, because nature writing defines its niche by excluding everyday human society. Also, I take a very traditional view of nature: it's dangerous and uncomfortable. Great natural wonders — waterfalls, volcanoes, mountains especially — always make me uneasy, because all I can think of when I behold them is the violence to which I know my home planet to be prone. My interest in flora is confined to those that provide nutrition or ornament. And, as for fauna, as to which nutrition is also an important matter, I find no species other than my own to be genuinely ornamental.
Barry Lopez has the lead piece in the new issue of Granta, the theme of which is portended by its title: "What Have We Done." It is very short — five pages — but it is packed with a very interesting wisdom. I believe that, while you can forget just about anything, you can't methodically unlearn anything, so I was warmed and even a bit exalted by Lopez's concise but lyrical account of working back through and against the habits of mind inculcated in any intelligent member of modern Western society. He speaks of traveling with "indigenous people," something that I believe he has done a good deal of in his life; he refers to an encounter with the sight of a bear devouring a caribou. When he was young, he says, he analyzed, summarized, and prioritized his experiences in the wild, just like any good observer; but he learned from his native companions to avoid breaking experience down, to resist talking about it immediately, and to regard it as the unfolding of life in which he himself figured, as part of the unfolding. The moral is that the reduction of experience to information is short-sighted and, if persistent, possibly degrading. I couldn't agree more.
Existential loneliness and a sense that one's life is inconsequential, both of which are hallmarks of modern civilization, seem to me to derive in part from our abandoning a belief in the therapeutic dimensions of a relationship with place. A continually refreshed sense of the unplumbable complexity of patterns in the natural world, patterns that are ever present and discernible, and which incorporate the observer, undermine the feeling that one is alone in the world, or meaningless in it. The effort to know a place deeply is, ultimately, an expression of the human desire to belong, to fit somewhere.
As I say, hear, hear! But I get that sense of the unplumbable complexity of patterns in the natural world every time I walk up and down East 86th Street. The complexity that unfolds every minute of every day, very little of it witnessed by me, on a strip of high street that I have known for thirty-five years, can be overwhelming when I contemplate it from the thick of the crowd. I hope that I am not sounding like a wannabe urban anthropologist. I don't photograph the interesting creatures, or make note of the difference, say, between those who are out shopping from those who are on their way to the Museum. I'm aware of all these things, that's all. I'm aware of as much as I can sense. That is, I try to be. The therapy lies in putting my feet on auto-pilot and then forgetting why I'm on the street or — much more likely — what I'll do as soon as I get home.
Some people are impatient with being human. Some people are impatient with other people's being human. If there were alternatives, I'd understand.
***
Tuesday 24th
A few words about Paul Torday, the author, most notably, of Salmon Fishing in the Yemen.
I hope that you've seen the movie. I liked the movie so much that I got a copy of the book. But I haven't read it. I understand that it is not quite as sweet as the movie, but I look forward to reading when I unearth it. I bought another book by Torday at the same time, More Than You Can Say, and I did read that. It was very readable but odd, as if following a genre with which I was unfamiliar. I remember it as being quite harum-scarum. The central figure was an ex-army officer with a weakness for gambling (and an insouciance, I recall, about liquor). He got into terrible scrapes as the story progressed, and seemed to have a lot of enemies. The main thing is that he lingered on in my mind, thanks to the fictional detective Cormoran Strike, who often reminded me of him. When I was through with the latest Strike novel (Career of Evil, written by Robert Galbraith/J K Rowling), the Kindle Store suggested another Torday book, and I snapped.
This book was nothing like More Than You Can Say, a feature, I was to learn, shared by all of Torday's seven novels. It was called Bordeaux. (I prefer its British title, The Irresistible Inheritance of Wilberforce.) It tells the story of a man called Wilberforce in reverse. The four "vintages," as the original subtitle has it, are dated 2006, 2004, 2003, 2002. In 2006, Wilberforce is a figure of black comedy, a man so addicted to the great wines of southwestern France that he has gone through a small fortune. He has also gone through his body's ability to withstand an intake that averages four or five bottles of wine a day. He has somehow evaded cirrhosis so far, but only to contract something called Wernicke's encephalopathy.
The 2006 vintage begins with Wilberforce stumbling into a restaurant and ordering two extremely rare and very expensive bottles of 1982 Pétrus. There are hints, scattered like shards of glass across a marble floor, that Wilberforce is a troublemaker.
I liked to go to restaurants early. It meant that I could stay in them a very long time, if I felt like staying — for example, if there were several different wines on their list which I wanted to try. Then again, if there was only one wine I was interested in, I liked to eat my dinner and drink my bottle or two of claret in and be out again before the place filled up and I risked being distracted from what I had come to taste.
Later,
It was odd how often these difficulties arose when I ate out.
Wilberforce's focus on wine and on a small rotation of memories is humorously monomaniac at first, like the ramblings of one of Evelyn Waugh's more irascible aristocratic coots, but those hints of trouble, in addition to the worrying amounts of alcohol ("my bottle or two") that our solo diner is consuming, keep the froth off the fun. In fact, the atmosphere is too charged with impending horror — Torday is very good at giving explanations that are obviously incomplete — to be that of a black comedy. Surely something truly awful is about to happen. Where else can a book that begins in this manner go? (A glance at the Table of Contents answers the question: backwards.) Wilberforce hallucinates; he sees a woman called Catherine and tries to sing Bach with her. Eventually, inevitably, he passes out.
The vintage ends perhaps moments before Wilberforce's demise, or at any rate his mental decomposition. But we don't really know that, the first time through. We might be forgiven for thinking that Wilberforce has escaped from Britain to Colombia; we leave him on a rainy street in Bogotá.
At several points in the first part, Wilberforce has bothered by a string of capital letters, TNMWWTTW. This, he senses, is some sort of acronym. Now, in Bogotá, he remembers what the letters stand for. It involves the Catherine person, and it explains why she might be a hallucination. The next part, 2004, explains a great deal. We are more aware than we were that Wilberforce's life has a "before" and an "after," and that the "after" isn't working out as well as it might have done, given Wilberforce's wealth and his happy marriage. He has already become addicted to the wine that, just a few years before, he knew nothing about and didn't even like. The question that the novel presents is whether the wine has so deformed Wilberforce that he is capable of two irremediably horrid (and quite criminal) acts, or whether he was always wicked. If put another way, it is clear that volumes of wine eventually disinhibited Wilberforce. But was the evil that gripped him a pre-existing part of his character?
The novel does not answer the question; rather, it enlarges upon it. In the last two parts, we see Wilberforce's "before." This is where the reverse chronology pays off: the Wilberforce's future casts a dark shadow over his past. We have been given shards of information about this past, but now they are presented coherently. Wilberforce is something of an ingénu. He was brought up by foster-parents. They never adopted him — did they know something? We're told that the foster-mother really wanted a child, something the father wasn't keen on at all. Once she had her baby, however, the foster-mother lost interest, and merely went through the motions. Wilberforce was saved, if that's the word, by growing up to be a maths whiz. In due course, he became an excellent software developer, and, with the help of a much more personable assistant, developed a very successful firm.
As the firm grows to a delicate size — it must either sell itself to something larger, or go public and expand — Wilberforce is distracted, and eventually (in my view) altogether undone by his contact with some members of the local gentry. They live "up on the hill," above the city where Wilberforce toils. Wilberforce stops in at the shop of a decayed gentleman who lives by selling off the contents of his forebears' cellars. Through this man — who does seem to adopt Wilberforce, and possibly with reason — Wilberforce meets a group of young ladies and gentlemen, one of them heir to a great estate, another the beautiful Catherine. They take him up as an amusement, something the "before" Wilberforce can no more imagine than he can enjoy wine; taking up people as amusements is a pastime unknown outside the circles of the leisured. Catherine, however, develops a genuine interest in Wilberforce; it's possible that she's attracted to his ability to work hard. Unfortunately, it is this very ability that contact with the swells undermines. There are more than a few moments when Torday seems most interested in showing how treacherous Britain's upper classes can be to outsiders. At the end of the book — but the beginning of his story — Wilberforce overhears himself being described as "Mr Nobody." It is heartbreaking to follow his meditation on this insult, which he resolves with the "realization" that he can be "Mr Anybody." Like Harold Pinter's Betrayal, Bordeaux doesn't come to and end, but shatters instead.
***
When I finished Bordeaux, pretty much in one gulp, I googled Torday and, along with a bevy of photographs, I saw that he was a writer. That caught my eye. Torday died almost two years ago, of cancer. He learned of the diagnosis shortly after his first novel was published, in 2006. That was Salmon Fishing in the Yemen — a surprise hit. Torday had always wanted to be a writer, but his commitment to the family business prevented him from pursuing his literary interests until what seems to have been semi-retirement. It was his experience on a committee to clean up the River Tyne that inspired him to spin a bureaucratic satire from one of his favorite pastimes, fly-fishing.
The cancer diagnosis seems to have galvanized Torday's determination to write as much as he could, and when he died, in 2013, he left seven novels and the fragment of an eighth — just about one per year. None of the novels did as well as the first, and although I haven't read Salmon Fishing, I'd venture to say that the others were disappointing at least in part because they simply weren't like it. Nor are they like anything else, especially if you're talking genre. One writer who does come to mind is the very successful Michel Faber; like Faber, Torday is unembarrassed about moving seamlessly from genre tropes to what might be called philosophical meditations — if they weren't so lively. Equally unfraught is the shift from realism to — well, something else. The something else in Faber's Under the Skin, for example, is presented as deadpan reality. Torday's The Girl on the Landing is not quite so unequivocal about the old magic of the Scottish hills, but an incarnation of that magic plants a foot in the real world at the end.
Paul Torday's father and grandfather emigrated from Hungary in the Thirties. They settled in the North, and established an engineering firm. Paul was born in 1946, and read English at Pembroke College, Oxford. He is said to have written two novels in his youth and to have put them away. It would be interesting to see them, just for glints, if any, of the writer's peculiar verve. Torday clearly read a great deal during his executive life. The one problem with his fiction is that he did not develop — probably did not bother to develop — a prose style as distinctive as his sense of story. Sometimes, this enhances the oddness of his narratives, as rather strange doings are bracketed by sentences that move with the workmanlike familiarity of beach books. But Torday is too interesting a writer to warrant fussing over greatness.
***
Wednesday 25th
I decided to read The Girl on the Landing next because Julian Fellowes, the writer of Gosford Park and the household god of Downton Abbey, was said to have bought the film rights. It would be amusing to imagine how he might shape a screenplay from the book. And it might have been, had The Girl on the Landing not been so gripping. Imagine screenplays, ha!
Actually, it wasn't all that gripping at first. I began it late at night, and got through the first two chapters in a somewhat sleepy state; I would have to go back and reread much of the first chapter. The narrating voice alternated between a husband and wife linked by a rather listless marriage. The man needed one last chance at love; the woman needed a provider. It didn't sound very promising, but a minor mystery had been planted. Visiting friends in Ireland, the man, Michael Gascoigne, is drawn to a small painting, an interior scene in which a woman in green emerges from a murky background. Complimenting his hosts, he is surprised when they recognize and even disparage the picture, but declare that there is no human figure in it. Sure enough, a second look the next morning backs them up. The man concludes that he was deceived by the darkness of the room.
But of course the woman in green is a portent, or rather a summons.
When the fun was over — great fun while it lasted — there were two very interesting things to think about. First was a meditation on psychotic delusions. What if they weren't delusions? It turns out that Michael Gascoigne, at the start of the novel, is under heavy medication. Without the drug, wryly called Serendipozam, Michael would be dangerous to himself and to society. We hear this judgment from two of his doctors, and both accounts, retold by Michael, understandably present the doctors as would-be jailers. Serendipozam makes Michael "normal," but it also makes his marriage rather listless. This is, of course, the complaint of countless victims of various mental illnesses, from bipolar disorder to schizophrenia: the drugs relieve them of the worst sufferings, but they also take the joy out of life. Existence is muted somehow; feelings are dampered. At the beginning of The Girl on the Landing, Michael sounds like a stereotypically correct English gentleman (Scottish, actually), a committee member at his club and a good-enough sportsman. He is exactly what he ought to be, and nothing more. Or so it seems. It is also the case that he has not "been himself" lately.
Dare I tell you why?
The other interesting thing about The Girl on the Landing is how marvelously well Torday handles the first-person voice. As a rule, I find first-person narrative to be a mistake for several reasons, one of which, almost always, is that ordinary people are obliged to sound like writers. They are given insights that people who are not writers rarely articulate. But Torday overcomes this problem ingeniously: one of his narrators is not ordinary, and the other is — a writer! True, Elizabeth Gascoigne, Michael's wife, and a journalist who covers residential real estate, is no novelist, but her fluency is precisely that of an intelligent writer for glossy magazines. She uses the clichés of her trade with weary irony. She has "settled" for the life that she leads, and can't conceive of anything better.
Torday's mastery goes beyond providing his narrators with plausible diction. Each chapter is written as if the narrator were keeping a diary, capturing experience as vividly as possible but without knowing what's to come. This allows for Michael and Elizabeth to change. Neither, at the end of the book, is the person he or she was at the beginning, and the transformation is right there in what they say. Michael and Elizabeth have gradually — and then, not so gradually — awakened, come to life. For a while, this new life is joyful for both of them. But joyfulness is just a stage for Michael; he keeps on changing, which is of course where the suspense and horror come in. Elizabeth comes to love passionately a man whom she couldn't be bothered to leave. Then she is racked by divided loyalty — ought she to save him, or to save herself? (Torday's solution is nothing if not gentlemanly.) The sadness in both voices at the end is not an unhappiness, but rather warm regret for a brief encounter.
Along the way, the woman in green makes more vivid appearances than as a figure in a painting. At the end, she shows herself to someone who is not Michael Gascoigne.
***
How do you make a joke about Turkey and Thanksgiving? An American joke it would be, one with no foreign currency. We Americans have our Thanksgiving holiday. This year, we also have occasion to think about Turkey as well as turkey. Turkey has shot down a Russian warplane. On two earlier occasions, Turkey complained about such planes flying across its borders; on the third, it fired. Russia, which swaggers through geopolitics these days with an insouciant recklessness that would have brought the Cold War to a swift climax, replied with vague menace. The two countries have now promised not to make war on one another. I can't believe that such promises are worth very much. If Russia eventually responds with an escalated attack on Turkey, then NATO will be obliged to take notice. "Playing with matches," Kathleen muttered, as she invariably does about President Putin's antics.
A propos of the Schleswig-Holstein war with Denmark, Bismarck quipped — and, while I'm not making this up, I'm not checking it out, either — that only two people in world fully understood the legal complexities surrounding the sovereignty of the disputed regions. He was one of them; the other was in a madhouse. The Syrian morass is not quite so complicated, but it is definitely beyond the understanding of the West's vernacular citizens. The temptation to seize a part of the problem and take it for the whole is irresistible. Here in America, it has morphed — and I use the cartoon word deliberately — into a fear of Syrian refugees. It's as if day were night.
Take away the violence, and Belgium looks to be no less a mess than Syria. I've cast my eye, throughout the life of this site, on the fracturing of Belgium, a broken consortium of two cultures under one king that has been without an effective central government for about eighteen months. The Belgians have dealt with this by managing things locally, which works well enough so long as the locale isn't Brussels. Brussels is a Francophone downtown surrounded by Flanders, and cooperation between those who speak different languages is pretty meager. Most failed states are afflicted by weak or non-existent security forces, but that is not the problem in Belgium. The problem in Belgium is that terrorist threats are always somebody else's problem. It's hard to know to what extent the lockdown in Brussels is intended to foil the plots of Moroccan residents.
***
We were going to have a small Thanksgiving dinner here, just for three, but Kathleen decided that I shouldn't be "running around," so she made a reservation at a good restaurant around the corner. On Friday, we'll go to an even better restaurant, down in the Village, to celebrate the first anniversary of the wedding of Fossil Darling and Ray Soleil. There's something on for Saturday, but nothing very demanding. But then, this cold of mine makes everything demanding. I can't tell how much of it is the cold and how much of it is "retirement." How do you retire from doing nothing? I'm working on it.
I hope to be back here on Monday. I wish everyone on the receiving end a warm and happy Thanksgiving; I hope that everybody everywhere has a really good book to read. I remind everyone that the world is made up of small places with gripping stories: try to hear as many of them as you can.