Gotham Diary:
Inconsequence
July 2018 (II)
17, 18 and 19 July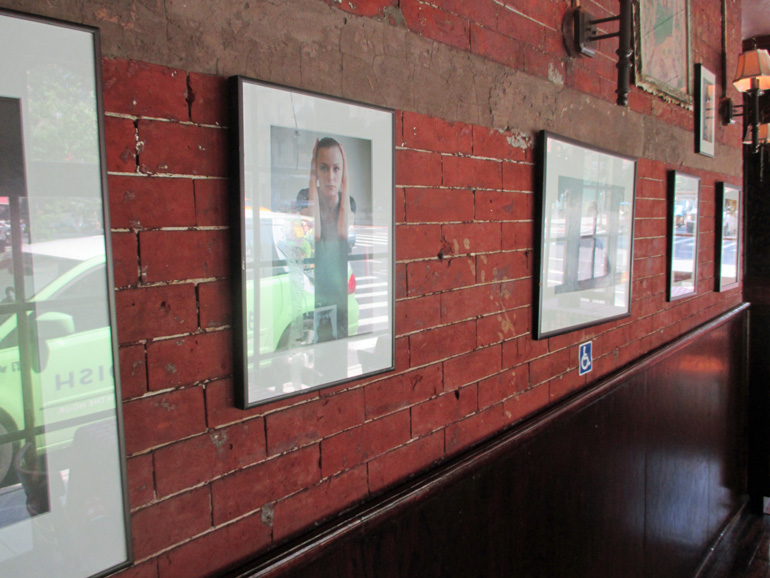 Tuesday 17th
While the commentariat is fixated on the arguable treason of President Trump's response to his meeting with Russian President Putin, I'm bemused by other grounds for this most serious of charges.
The other night, realizing that irritations inflicted upon the characters in a long Mavis Gallant story, "The Pegnitz Junction," were going to make it difficult for me to get to sleep, I confronted the bookcases and noticed a volume that, hving lost the latest round of musical chairs, was lying horizontal atop a tight row of up-and-down spines. Easy to grasp, it proved equally easy to imagine reading. Its title, The Wrath of Nations: Civilization and the Furies of Nationalism, might not seem very restful, but I knew that its author, William Pfaff, who died a couple of years ago, never wrote anything that wasn't measured and considered. I read the book when it came out, in 1993. Regular readers will know that nationalism has been much on my mind lately, and it seemed providential that a brisk study of the subject was all but handed to me.
Indeed, Pfaff's prose soon restored my mind to comfortable temperatures. But the next afternoon, when I continued reading, the substance of Pfaff's discussion began to disturb me. I was hearing something beneath the explicit text, a meaning of which Pfaff may or may not have been aware. At the end of his second chapter, "Nations and Nationalism," he quotes "the most eminent of contemporary students of nationalism, the late Hugh Seton-Watson."
… a nation exists when a significant number of people in a community consider themselves to form a nation, or behave as if they formed one. (58)
Ever since last summer's clash of demonstrators at Charlottesville, the president has displayed, sometimes ostentatiously, a comfort with groups of Americans whom all previous Postwar presidents have taken care to keep at an official distance, whatever their private sympathies. White supremacists, male supremacists, armed supremacists — extensively overlapping groups of Americans, in short, whom the educated classes have been taught to regard as bigots, and who have therefore been denied a forum on the media that the educated classes control. The president, simply by voicing his interest and support, has thrown a spotlight of encouragement on these people, and, much like Christians in the time of Constantine, they have been given an unprecedented opportunity to assess their own numbers. That they are nationalistic Americans hardly needs saying. But I wonder if the groups against whom they define themselves — Mexicans and Moslems notoriously — are not proxies for those other Americans who do not so define themselves, who, indeed, are too secular to define themselves at all.
These erstwhile bigots — isn't Trump encouraging them to consider themselves to form the nation of Americans, resolved to throw off the oppression of the established authorities of the United States?
***
Wednesday 18th
Reading on in William Pfaff's The Wrath of Nations, I came to the late chapter on American nationalism, and read it in the light of an idea that I know I didn't have twenty-five years ago, and that I didn't expect Pfaff to have, either. It came from David Nasaw's Going Out: The Rise and Fall of Public Amusements, a book that appeared about five years after Wrath. I didn't read Going Out until many years later, but I read enough about it when it was published to absorb what might be its thesis, which is that the exclusion of African-Americans (the descendants of slaves) from amusement parks, theatres and other venues of commercial entertainment made it much easier than it might have been for those who were not excluded, particularly "swarthy" or "dark" immigrants from Mediterranean Europe, to attain genuinely American nationality. In other words, by representing the unacceptable other, blacks served a catalytic role in the making of modern America. It was a very simple test. If you were not black, then you were acceptable — at least at the movies.
So simple! If you were not black, then you were not the child of people who had suffered inhuman degradation. Therefore you would not arouse feelings of defensive hostility in the children of those who had inflicted that degradation. Nor would your white neighbor think of you, reflexively, Thank God I'm not him! You might be strange-looking, and you might speak English poorly, or with a heavy accent, but no one would wonder if you were actually, really human. If you weren't black, you must be white, and all whites were welcome everywhere.
This is an essential element in the formation of an American nation, one that never quite breaks the surface of Pfaff's account. It would be tedious to recapitulate his chapter here; perhaps I fear that I wouldn't do it very well. It is always difficult to describe an absence. Pfaff is certainly aware of the inequities of black status, beginning with "the grotesque standing of three fifths of a free human being" prescribed by the Constitution for census purposes. He sees the Civil War as the event that transformed the citizens of various states into citizens of the United States, but he also mentions the "ignominious" survival of states' rights rhetoric in the defeated South. What he does not mention is the shabby treatment of blacks elsewhere in the country. Elsewhere in the country, new immigrants (who tended to avoid the South) slipped right in to new American lives, simply on the strength of not being black.
In Nasaw's book, this is an important but incidental point; Nasaw is primarily interested in the amusements themselves. It would hardly be surprising to find that nobody wants to address the institutionalized inferiority of blacks as a condition precedent to the easygoing homogenization of all other Americans. (Does the involuntary sacrifice never end?) We are willing enough to see that what was done to blacks was wrong. But we prefer to believe that any benefits conferred by this wrong to whites ended with the Civil War. That is not true. In the age of mass immigration that directly followed the war, white Americans had a new use for blacks, and blacks were tied to this new task with much of the bondage of slavery.
It was when that new use was put to an end, officially at least, in the "civil rights era" of the Sixties and Seventies that nationalism became a problem for many Americans, a problem to be ameliorated, if not solved, by waving a lot of flags. Many metaphorical feet were broken after having been caught standing up for the heavy, slamming door of the American War in Vietnam; there has been much limping since. Oblivious of the solvent role formerly played by blacks, but increasingly uncomfortable with economic dislocation, many Americans wondered why they could not return to a world in which cheerfully inclusive white men supported stay-at-home wives. It did not take long to develop a picture in which those who had no desire to make such a return marked themselves as un-American. In this picture, blacks are, quite understandably, all but invisible.
It is essential that this picture become visible to everyone in this country, and now.
***
Thursday 19th
At the other site, I referred to "a particularly vacant edition of the Times." A little reflection suggested that this is not the newspaper's fault.
The problem isn't fake news. It's no news. There is only the reality television show of the Trump régime's entertainment cycle. Round and round it goes, and it threatens never to stop.
Events usually have consequences, but not for Donald Trump. This has always been the case. When, way back in 1980, he demolished the Bonwit Teller signage that he had agreed to preserve, there was a lot of moaning and groaning, but moans and groans break no bones. They didn't then and they haven't since. Trump's businesses have undergone multiple bankruptcies. Not a problem! Now the president has unleashed an array of mutually-assured destructive tariffs, which something tells me he is not going to be the one to clean up.
We were ready for Trump, I suppose; we had it coming. Mass shootings, mounting evidence of environmental degradation, increased inequality directly attributable to our hopeless enthrallment to neoliberal ideas about capitalism, systematic social injustice inflicted on Americans of color — the repetitiveness of these stories has taken on that of the Super Bowl for quite some time. What else would happen? Could happen? Even an alien landing would have a hard time puncturing the bubble of our settled narrative tropes. Donald Trump is simply the epitome of our pre-existing inconsequence.
It terrifies me to imagine the violence that might be required to put an end to this pointlessness.
Bon week-end à tous!