Gotham Diary:
Women and Men
May 2018 (IV)
22 and 25 May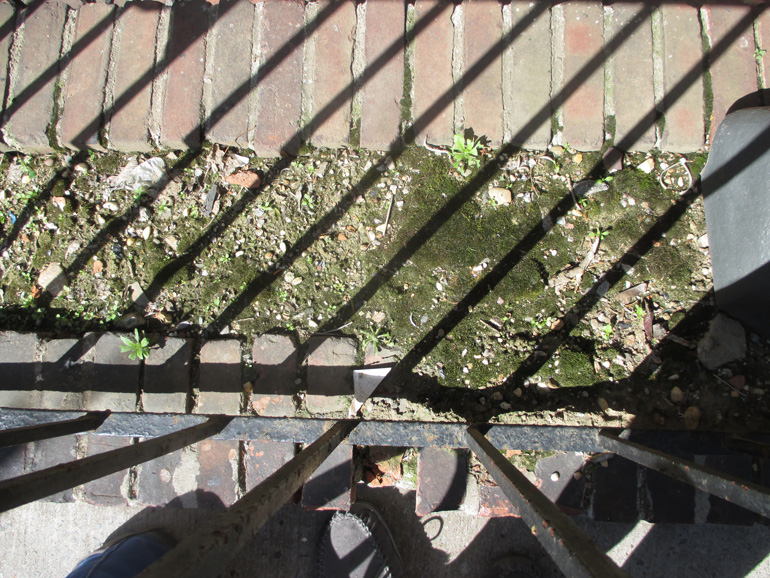 Tuesday 22nd
The anecdote appears on page 59 of Andrea Barnet's new book, Visionary Women: How Rachel Carson, Jane Jacobs, Jane Goodall, and Alice Waters Changed Our World (Ecco), in the chapter about Rachel Carson. After Carson's The Sea Around Us appeared in the summer of 1951, a fan sent a properly-addressed letter but  began it with the salutation, "Dear Sir," explaining that he (the fan) had
always been convinced that males possess the supreme intellectual powers of the world
and he could not now change his mind about that.
How jolly it would be to know that this sort of thinking no longer sprouted, much less flourished, in the minds of males. How nice to live in a world in which James Damore and Jordan Peterson had nothing to say!
As regular readers know, I've been plowing through books by and about women, if only because two very good ones, Michelle Dean's Sharp and now Barnet's Visionary Women, have just been published. I found myself asking just what sort of gifts women bring to the table. What special contributions do women make to the counsels of power? And how to evaluate these contributions? By the criteria established by men? By the criteria that men would endorse if they actually learned a thing or two from women? Do women fit in, or are they, as I think Peterson has it, "chaos"? Where to establish a point of view?
Probably because I sensed that I was proposing a very tedious project, I looked hard at the initial question and realized in a flash that women bring the table. Men bring the expression, the cliché, but their accessory is much more likely to be a handsaw, the better to facilitate taking away parts of something. Let's not push the conceit. I've answered the question to my own satisfaction. Women bring people together, and the world with them.
Remarkable women, that is, women endowed with great critical intelligence. Women in our time, the first that has allowed women to speak. Women addressing the men of our time, who, in response to fear and uncertainty, have throughout the past century adopted the intellectual habits of the professional engineer, the applied scientist who insists on linear exactitude and dispassionate analysis. Men as gifted as the women, but men in whom the spark of humanism has been almost extinguished.
Whether the women bring something peculiar to women, or whether they insist on restoring humanist priorities, I can't say. It doesn't seem to be important anymore. Barnet quotes Wendell Berry's distinction between nurture and exploitation.
The standard of the exploiter is efficiency; the standard of the nurturer is care. The exploiter's goal is money, profit; the nurturer's goal is health — his land's health, his own, his family's, his community's, his country's. The exploiter typically serves an institution or organization; the nurturer serves land, household, community, place. The exploiter thinks in terms of number, quantities, 'hard facts,' the nurturer in terms of character, condition, quality, kind. (444)
Women, perhaps only because they have not surrendered to the engineering outlook, understand that the gains of exploitation are, if nothing else, soon exhausted. Remarkable women remain unmoved and unimpressed by things that are done simply because they can be done, and they are disgusted by men who cannot be bothered to take care of what they have done. How much more admirable engineers would be, if, instead of designing new and "superior" airliners, they concentrated instead on reviving the vast web  of railroads in this country, and improving everything about it. Such a conversion might make America great for the first time.
On page 439 of Visionary Women, Barnet begins to present a panorama of the United States in the 1950s. It is a familiar picture, and every detail is important, so I won't even summarize it. It's enough for me to say that I was a child in those days, and that I remember them well, even if I didn't understand them at the time. There seemed little to look forward to, if Walt Disney's cartoon of Tomorrowland was anything to go by. In my town, few of the houses were genuinely old (only one or two were more than a hundred years older than I), but all were built in styles that echoed the past, and I was drawn to what had been far more than to what was to come.
The brutalism of the Fifties, happily, did not long survive the decade, and I agree with Barnet that, for all our failings and disappointments, for all the unpleasant consequences of good intentions, our world is a much better place than that of my childhood. I try to resist giving all the credit to women, but it is difficult. I wish I could be sure that the trend would continue, but the very wicked fairy who currently dominates the scene makes the techno-conformists of sixty years back look appealing by comparison. What's clear is that women saved civilization, or at least kept it alive; now men need to learn from them how be of help. Men must become humanists.
***
Friday 25th
News of Philip Roth's death was more interesting than I would have thought it could be, had I given it any thought. I'd have expected no more than a sigh of dismay, that Roth's kind of writing could make anybody famous at any time. That his "themes" and "subjects" were generally — among literary journalists — could be considered the supreme American ones. Sex, death, rage, resentment, nitpicking. Well, no one praised him for nitpicking. But he did seem to be rewarded for having just been his neurotic old self, compulsively scribbling, writing in the voice of a discontented man muttering to himself. I had no use for Philip Roth.
But Ezra Blazer — I won't go so far as to say that I found Lisa Halliday's fictional recreation of her former lover much more appealing than his model, but Halliday at least made reading about him interesting. Had Philip Roth recommended Gitta Sereny's Into That Darkness to the general public, in a Paris Review interview, say, I'd have half-guiltily shrugged it off, but when Ezra Blazer recommended the book to his girlfriend, Alice, I did think about looking for it my library, and then, within a day or two, when I came across it by chance, I did read it. Ezra Blazer's wisdom never manifested itself to me in Philip Roth. In her very absorbing novel, Asymmetry, Halliday did what Roth could never do, making it conceivable that any woman (or other human being) could love him, even if only for a little while. The man as he presented himself was simply repulsive.
Daphne Merkin told a story a few years ago, in The New Yorker I think. She mentioned spending the night with an eminent writer at his place. I forget whether this was in the middle of an affair or just a one-night stand, but it would seem to have been the latter, because, when she was dressed and saying her goodbyes, he told her that, on her way out, she would find a box of books by the front door. His latest. Feel free to take one. Later, through the grapevine, I heard that the writer with whom Merkin had consorted was Philip Roth — no doubt about it. When I told the story to Kathleen last night, she scoffed at Roth's self-promotion. Self-promotion? I disagreed. If ever there was a writer who needn't promote himself, it was Philip Roth. The world took care of that for him. Largesse, rather, I thought. Even worse, said Kathleen. Once again, though, the man's behavior is filtered and made bearable (or at least amusing) by a woman's attention.
Philip Roth has been a large literary fixture for my entire adult life, and commensurately irritating. He was not alone. He stood in a grove of sex-addled Americans. Hemingway, Mailer, Bellow, Updike. But as the last to go, Roth bore the concentrated residue. How can I be sure that I am a man, and not just a sack of flesh with male generative equipment? What does having sex mean? Why do we have to die? With the exception of the fatally-glib Updike, these figures seemed to medicate such puerile anxieties by writing in self-important, often rather scraping tones. It is a relief to know that they are gone.
The basic question is this: are men undone by women? Or — the same question rephrased — are men undone by civilization? In the last decades of the Nineteenth Century, there was a great deal of worry about this, a reaction, so they say, to the over-upholstery of bourgeois life. Muscular Christianity and organized sports were conjured to the rescue. So was World War I — a calamity of chivalry in trenches of rotting muck. After World War II, the model was updated, and stoic knighthood yielded to the capable engineer, a man of few words. A bad fit for the men of many words who aimed for the Nobel in Literature! But an opportunity to recycle all the old fears. The only challenge was this brave new world in which women were getting used to speaking for themselves.
Also new, after the two wars, was the collapse of respectability as a barrier to what young people now call hooking up. In Kafka Was All the Rage, Anatole Broyard writes beautifully but painfully about how hopeless men and women were in the dawn of this freedom. Nobody knew what to do, beyond the tab-and-slot part. Nobody knew what to say, and only women had a clue about listening. On bad days, things don't look any better now, what with boys learning about sex from degrading videos. Incels may be the heirs of the late literary giants, raising their fists to heaven and demanding the love of beautiful women.
I find my ironic eulogy for Philip Roth in Sigrid Nunez's latest novel, The Friend:
And not to be too cruel, she doesn't say, but you will not be missed.
Bon week-end à tous!