Monday, June 30th, 2008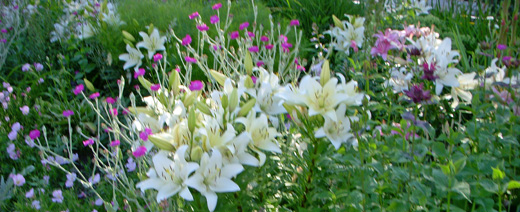 This week's Daily Office photos were taken last week in Carl Schurz Park, by the East River. Last week's pictures, as I hope Friday's would make quite clear, were taken the previous week in Santa Monica, at the Huntington Museum, and in the Cathedral of Our Lady of the Angels.
Morning 
¶ Weekend Reading (Babies): I had a look, yesterday, at the Times Magazine for a change, intrigued, against my better judgment, by Russell Shorto's cover story. As a piece of journalism, the piece embodies unfortunate trends in general-interest reportage, especially the whiff of apocalyptic gunsmoke ("No more European babies! No more Europeans!") that is inevitably dissipated by gusts of common-sense exposition later on. Editors seem to like to front-load the drama and shove the useful information to the back end, whether to spare lazy readers or to reward diligent ones it's hard to say.
Noon
¶ JVC Jazz: On Friday night, Kathleen and I went to a sold-out jazz concert at Carnegie Hall, featuring (first) Dianne Reeves and (then) Al Green.
¶ BookSaga: Down in Georgia, a fellow by the name of Perry Falwell runs an on-line bookshop. He scours the thrift shops for finds that he speeds along to interested customers. (Somebody's got to do it, if Goodwill won't.) His new Web log, BookSaga, is compulsively readable. I plan to stay tuned.
Night
¶ Gondry:  A few weeks ago, at brunch, a friend insisted that I rent and see Michel Gondry's Be Kind Rewind. This evening, I got round to it. A great, great train wreck!