Monday, March 14th, 2011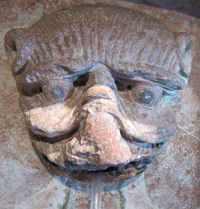 Japan's quake-damaged nuclear power plants could be taken as warning against future nuclear projects, but we hope that they will instead provide a learning experience for engineers. The catastrophe at Fukushima does not in the slightest alter our available energy options.
Three of the world's chief sources of large-scale energy production — coal, oil and nuclear power — have all experienced eye-popping accidents in just the past year. The Upper Big Branch coal mine explosion in West Virginia, the Deepwater Horizon blowout and oil spill in the Gulf of Mexico and the unfolding nuclear crisis in Japan have dramatized the dangers of conventional power generation at a time when the world has no workable alternatives able to operate at sufficient scale.
The policy implications for the United States are vexing. "It's not possible to achieve a climate solution based on existing technology without a significant reliance on nuclear power," said Jason Grumet, president of the Bipartisan Policy Center in Washington and an energy and climate change adviser to the 2008 Obama campaign. "It's early to reach many conclusions about what happened in Japan and the relevance of what happened to the United States. But the safety of nuclear power will certainly be high on the list of questions for the next several months."
"The world is fundamentally a set of relative risks," Mr. Grumet added, noting the confluence of disasters in coal mining, oil drilling and nuclear plant operations. "The accident certainly has diminished what had been a growing impetus in the environmental community to support nuclear power as part of a broad bargain on energy and climate policy."