Daily Office:
Friday, 15 October 2010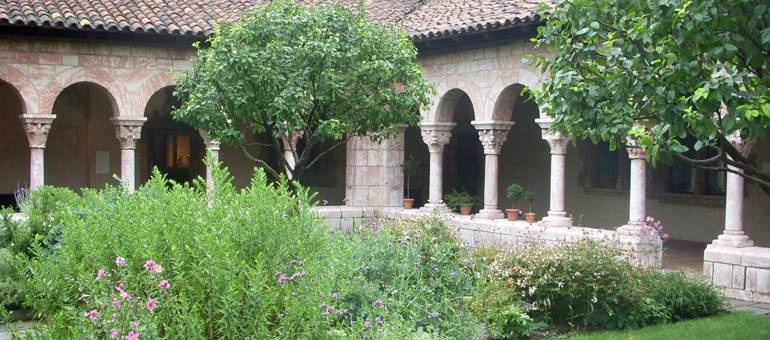 ¶ You can almost hear the screenwriters cranking away in Marina del Rey: David Streitfelt's front-page story about Nicolle Bradbury's foreclosure and Thomas Cox's successful attempt to halt it at the eleventh hour — thereby shutting down millions of such procedures across the country — must be sparking all the synapses nurtured by Erin Brockovitch. We're sure that there is more  to Mr Cox's story.
Mr. Cox, 66, worked in the late 1980s and early 1990s for Maine National Bank, a subsidiary of the Bank of New England, which went under. His job was to call in small-business loans. The borrowers had often pledged their houses as collateral, which meant foreclosure.

"It was extraordinarily unpleasant, but it paid well," he said. "I had a family to support."

The work exacted its cost: his marriage ended and a serious depression began. He gave up law and found solace in building houses. By April 2008, he said, he was sufficiently recovered and started volunteering at Pine Tree Legal.

By the time Mr. Cox saw Mrs. Bradbury's case, it was just about over. Last January, Judge Keith A. Powers of the Ninth District Court of Maine approved the foreclosure, leaving the case alive only to establish exactly how much Mrs. Bradbury owed.

Mr. Cox vowed to a colleague that he would expose GMAC's process and its limited signing officer, Jeffrey Stephan.
¶ The trial of Getty Museum curator Marion True has been terminated on technical grounds by Italian judges. While this leaves Ms True in a limbo of allegations, the shock of her indictment has eliminated many dubious practices in the field of museum acquisitions. (LA Times; via  Arts Journal)
Observers said the trial has succeeded in changing American practices and
signals the end of an era of unbridled American collecting.

Over the five years that her trial spanned, several of America's most prominent museums — the Metropolitan Museum of Art in New York, the Museum of Fine Arts in Boston, the Cleveland Museum of Art, and others — forged settlements with Italian and Greek authorities, returning more than 100 looted antiquities in exchange for loans and cultural cooperation.

In 2007, the Getty agreed to return 40 objects to Italy, including its heralded statue of Aphrodite, and led the reform effort by adopting one of the strictest acquisition policies in the country. It requires that ancient art considered by the museum have a clear ownership history placing it in the United States in 1970, the year of an international treaty on the protection of cultural property. The association of art museum directors followed suit not long after, marking a dramatic change in the collecting practices of America's leading museums.
¶ At the head of his list of bad long-term investments, Philip (of Weakonomics) places the 30-year US treasury bond. Philip is not yet 30 years old himself. Does the rising generation regard Old Faithful with new skepticism?
 Eventually the US will default or cease to exist.

All great empires die. And the sad truth is they die when no one is really expecting it. If you invest in shorter term bonds you may see the payoff in time to collect before our beloved country falls apart. But if you bought a 30 year bond there is a risk that over those 30 years the bond could become worthless. You might sell it off for a small loss, but the likelihood is that prices would fall faster than mortgage bonds did. Sure you're paid a premium for the risk you take on, but you know and I know that 30 years is a long time (seeing as I'm not even 30).
¶ A new study finds a correlation between the amount of walking an American is likely to do and the presence of a local rail network: convenient trains make for active pedestrians. (The Infrastructurist)
The researchers found no association between daily steps and living environment (e.g. urban, suburban, or rural), which is a bit hard for this New Yorker to imagine. It also doesn't quite square with a fascinating statistical breakdown of commuting methods done by Yonah Freemark over at the Transport Politic. Using Census data, Freemark charts how people got to work in America's 30 largest cities between 2000 and 2009. We'll focus on changes in the percentage of people walking to work during this time, although the chart compares all types of transportation modes:

All cities experienced a slight increase in commuter walking, at 1.8 percent
Cities without rail had a 2.7 percent decrease
Cities with rail but no major new rail investments saw a 1.7 percent increase
Cities with major new rail investments jumped 4.2 percent

So Americans in general don't walk much, but something about a good rail system seems to bring them to their feet, if you will.
¶ Sal Cinquemani has some question about the "It Gets Better" campaign, in which (successful) adult gay men assure teens that their hassles will pass. All well and good, but hardly enough to make it better. (The House Next Door)
Gay teens aren't killing themselves because being a "gay teen" in America isn't easy. They're killing themselves because being gay in America isn't easy. Justin Aeberg, Cody Barker, Asher Brown, Tyler Clementi, Billy Lucas, Seth Walsh, and the countless others whose stories we haven't heard yet had plenty to live for. But despite brave testimonials like the one shared this week by Forth Worth, TX city councilman Joel Burns, who is married to his husband and who has ostensibly been accepted by his 67-year-old "tough-cowboy"-of-a-dad, things getting better isn't guaranteed to everyone—or anyone.

In New York City, one of the safest cities in the country for gays, three separate alleged hate crimes against adult gay men were reported over the course of just a few days earlier this month. October also marks the 12th anniversary of Matthew Shepard's murder. These are stark reminders that violence against gays isn't simply a teenage epidemic.

When we've created an environment in which discrimination, bigotry, and violence are accepted, how can we expect our children not to follow suit in our schools and in our streets? It Gets Better is a beautiful campaign, and a necessary one, but it's one that can only work in conjunction with real, fundamental change: change in our schools; change in our churches, synagogues, and mosques; and change in our government. To the president, I say: You claim you want to see an end to the "don't ask, don't tell" policy, but you refuse to do it by executive order out of some pass-the-buck ideal that the body that legislated it should also be the one to repeal it. But I say that all three branches of government are equal. It's clear where the judicial branch is coming down on the issue, but your Department of Justice insists on appealing those decisions—partly made possible by gay Republicans, to boot—for that same idealistic reason.
¶ Why China is so upset about Liu Xiaobo's Nobel Peace Prize, even though there really are no (or not many) "dissidents" in China: in a land where history has a more cyclical look than it does almost anywhere else (with dynasties toppling every two hundred fifty years or so), elites try to forestall the seemingly inevitable. (LRB blog)
So why has Beijing's reaction to Liu's winning the prize been so extreme? One thing Beijing fears at times like this is division within the ranks of Chinese leaders: authoritarian regimes generally fall when those at the top are divided, and global attention has a tendency to bring out dissent – in the wake of Liu's win, a group of veteran Party members have written a letter calling for greater freedoms of speech.

More generally, Beijing could be said to be excessively scared of history repeating itself. China's leaders have studied in detail the mistakes that their predecessors made prior to 1949, and that Central and Eastern European Communists made in the late 1980s. The 1989 protest movement reminded them of Solidarity; Falun Gong resembled the syncretic sects whose risings unseated (in the case of the 14th-century Red Turbans) or nearly toppled (in the case of the 19th-century Taipings) dynasties. The response to Liu's co-authorship of Charter 08, a document that could be seen as merely an expression of concern by a relatively powerless set of individuals, fits into this pattern. Twelve years after Charter 77 was published, Václav Havel became president of Czechoslovakia.
¶ M Rebekah Otto just bought a lot of books at a library book sale. Now she faces the familiar quandaries. (The Rumpus)
And I can't help but wonder – will I read them? I started Oliver Sacks' The Anthropologist on Mars ($4) on the bus ride home. Perhaps I need a plan. Chronologically: all of them – even The Gulag Archipelago ($5). Or by topic. An experimental literature syllabus: Three Lives by Gertrude Stein ($2), then B.S. Johnson, then John Barth, George Saunders. The Paul LaFarge fits in there, too. Then a late-20th and early-21st century literature class. Then a Woolf-Didion-Mary McCarthy class. I don't know if William Safire's On Language ($2) will fit with any other book in this bizarre collection. I could have a misfits streak where I unite the Safire with The Letters of Abelard and Heloise ($2) and the Oliver Sacks book.

In early encounters with these piles, I have gravitated towards the essays on literature rather than the literature itself. Mary McCarthy's On the Contrary ($2) and Donald Bartheleme's Not-Knowing ($3) both discuss the state of the novel and the role of fiction. And these two estimable thinkers reach more or less the opposite conclusion. In her essay "The Fact in Fiction," McCarthy makes clear that the novel is a fact-filled product. She defines it as: "A prose book of a certain thickness that tells a story of real life… The distinctive mark of the novel is its concern with the actual world, the world of fact, of the verifiable, of figures, even, and statistics." Bartheleme tells me, "Writing is a process of dealing with not-knowing, a forcing of what and how. We have all heard novelists testify to the fact that, beginning a new book, they are utterly baffled as to how to proceed…" Not McCarthy's novelists, I suppose, not Melville or Tolstoy or Faulkner. When Bartheleme condemns "work that rushes toward the reader with outflung arms" as irrelevant, I see McCarthy scoff.

Of course, these two critics come from different generations, McCarthy being twenty years Bartheleme's senior, not to mention divergent literary lineages. This is also to say nothing of the immense volumes of scholarship and criticism on this subject by other writers. But their arguments are beside the point, or beside my point at least, which is to say the relationship between the ideas is as important as the ideas themselves. I can have it both ways, factful and factless, and they both lend a new and useful lens to my reading.
¶ Applying the principles of phylogenetics (evolutionary relatedness) to languages, and mapping social forms over the findings, yields controversial findings that Jared Diamond, author of Guns, Germs, and Steel hails "the best method to solve questions about the evolution of political complexity." (Nature; via 3 Quarks Daily)
But the data used by Currie and his team relate instead to the spreading out of people and their languages over a wide geographical area — so the ways in which societies might change structure in that situation might be rather different. For example, a small group breaking away from the mainland is a different case to a large state falling apart into several smaller groups, each of which remain in the same area.

Some anthropologists might also lack familiarity with these heavily statistical methods taken from genetics. "Even supposing I knew these statistical techniques, just how you get from a linguistic phylogeny to political evolution, I don't know," Carneiro says.

Diamond defends the method. "The languages are not used to derive any results at all about societies, but to work out the phylogenetic tree. And once that's worked out, you can use that tree to study — in this case — political evolution. So the only question would be 'are languages a good way to work out relationships between societies?'" In general, Diamond says, languages do fit the bill.
¶ Steerforth's Greatest Hits. (The Age of Uncertainty)