Daily Office:
Thursday, 14 October 2010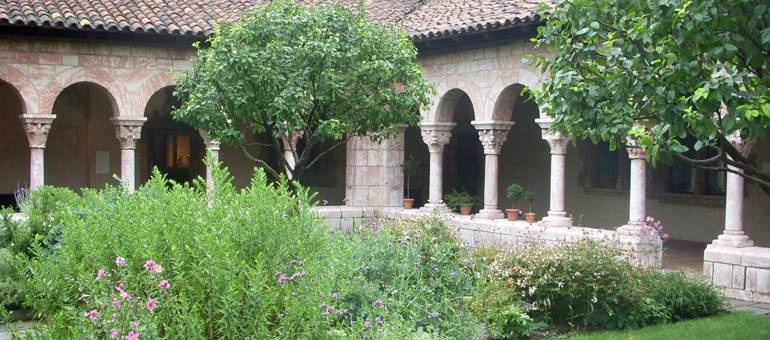 ¶ We don't have a problem with ebooks, probably because we're sure that books will continue to be produced — just as, digital cameras notwithstanding, we're living in a golden age of archaic film revivals (callotype, &c). But book production will probably be a top-of-the-line affair, though, something that Joe Moran perhaps inadvertently hits on in his low-key jeremiad against ebooks. Hint: we remember when station wagons still had real wooden panels — to simulate the coaches that they permanently and utterly displaced.
The valedictories for what is now disdainfully called "dead tree publishing" may be similarly premature. The lessons from history are that technological progress is uneven, that consumers are often sceptical of techno-hype, and that new technologies do not supplant old ones in linear fashion. Look at the iPad's ebook reader: your book purchase is stored on a real-looking wooden bookcase and you take it off the shelf and flip its virtual pages over with your fingers. Why, it's exactly like … reading a book! So long as the ebook continues to pay it the compliment of mimicry, I suspect that the printed book need not fear for its life just yet.
¶ We were just this minute shocked to read that there's a critic out there who regards Eve Harrington and Addison deWitt as gay characters in Joseph Mankiewicz's All About Eve. Happily, this idea was immediately refuted by The House Next Door's Odienator.
Speaking of Addison, he is my favorite character in All About Eve. Like Bette Davis, George Sanders was introduced to me by Disney. He also showed up 8 million times on Channel 11's endless loop of 1972's Psychomania. Addison lives up to the last syllable of his name, upping his Kinsey Score with every wonderful, malicious and catty remark. Sanders uses his voice to brilliant effect, turning even Mankiewicz's cheapest lines into comic and Oscar gold. How can anyone not love a man who uses his charm like a razor? According to Wikipedia, Roger Corber has no love for my dear Mr. DeWitt. Corber writes:

"The nurturing heterosexual relationships of Margo and Bill and of Karen and Lloyd serve to contrast with the loveless relationship predation and sterile careerism of the homosexual characters, Eve and Addison. Eve uses her physical femininity as a weapon to try to break up the marriages of both couples, and the extreme cynicism of Addison serves as a model of Eve's future."

I will concede that several lines of dialogue do lean toward a reading of both Addison and Eve being homosexual: Eve says yes to taking off all Margo's clothes and tucking her into bed, and Addison describes his desire for Eve as the "height of improbability." I'm just not convinced that their sexuality, whatever that may be, is the cause of their unwholesome actions; they are both mad with power and ambition. Besides, a truly gay version would have had Addison trying to be Margo, Eve running off with Birdie and Bill running off with Darryl Zanuck. (Carol Burnett certainly had that last idea…) What would Mankiewicz's point be in putting Eve and Addison together and implying that Addison is nailing her if he wanted to slam gays?
¶ Adam Gopnik's review of Nicholas Phillipson's new biography of Adam Smith, in the current issue of The New Yorker, sums up the latest scholarly thinking about the father of Anglophone economy, and suggests how much better off we would all be if we had really paid attention to what Smith actually had to say about the role of government in commercial affairs, instead of taking the free market fanatics' word for it. [P] 
Smith believes, in a way that few neoclassical economists seem to accept, that there is a "natural" price for goods — a price that takes in the cost of making them and a profit for the makers — and a "market" price, and that these two are not always the same. The market is susceptible to pressures from the masters and dealers to keep prices unnaturally high. Smith does not think that "government is the problem"; he thinks that the producers' compact against the consumers is the problem, and that the producers, because they are concentrated and rich, are usually able to make the government take their side. Itt is the proper function of the state to prevent the dealers from ganging up on the customers: "Consumption is the sole end and purpose of all production; and the interest of the producer ought to be attended to only so far as it may be necessary for promoting that of the consumer." For Smith, the market moves toward a monopoly; it is the job of the philosopher to define, and of the sovereign state to restore, free play.
¶ BPA has been declared "toxic" by Canadian authories. It's a great first step, in the face of commercial resistance to the ban, which has held back state action in the United States in Europe. (See Adam Gopnik, Prime) (NYT)
The compound, commonly known as BPA, has been shown to disrupt the hormone systems of animals and is under review in the United States and Europe.

Canada's move, which was strenuously fought by the chemical industry, followed an announcement by the government two years ago that it would eliminate the compound's use in polycarbonate bottles used by infants and children.

The compound was formally listed as being toxic to both the environment and human health in an official notice published online by the government without fanfare, a noticeable contrast to the earlier baby bottle announcement, which was made by two cabinet ministers.

George M. Enei, the director general of science and risk assessment at Environment Canada, one of two government departments that made the designation, said the move would make it easier to ban the use of BPA in specific products through regulations rather than by amending legislation, a cumbersome and slow process.

But he said the government's first step would probably be to set limits on how much BPA can be released into the air or water by factories that use the compound.
¶ Jan Freeman looks into the pressing mystery of why we don't say "governatorial." (Globe; via The Morning News)
And so we could. In fact, English has tried out a number of variations on the "governor" word family. In the 13th century, it borrowed govern from Old French, which eventually gave us governance, government, and, briefly, governator (insert Schwarzenegger joke here). Then, in the 15th century, English went back to the Latin gubernare to form another set of "govern" words–gubernate, gubernatrix–of which the sole survivor is gubernatorial.

One obvious reason is that Americans had increasing numbers of state governors, and thus of elections in need of an adjective. As early as 1848, John Russell Bartlett, in "Americanisms," listed gubernatorial among words "whose origin has grown out of our peculiar institutions, and which consequently are of a permanent nature." (Caucus, lobby, mileage, and bunkum also made his list.) If the British had shared our need for gubernatorial, they too might have kept it current. But this commonsense analysis seems to have eluded the mavens.
We really can't call it archaic–gubernatorial is only 300 years old, and thriving–but American critics have called it some other names along the way. Richard Grant White, a hugely popular 19th-century language maven, denounced the word in 1870 as "a clumsy piece of verbal pomposity…pedantic, uncouth, and outlandish." Thirty years later, Ralcy H. Bell told his readers that only "pedants and 'small potatoes'" flaunted this big word. And Ambrose Bierce, in 1909, called gubernatorial "needless and bombastic." "Leave it to those who call a political office a 'chair,'" he urged. "'Gubernatorial chair' is good enough for them. So is hanging."

Why the ferocity? One possible reason is that gubernatorial was probably coined, and certainly embraced, by Americans. That would have tainted it in the eyes of our insecure language police, who were often anxious about our divergences from British usage. If England had given up on all its gubernator-derived words, why were we sticking with gubernatorial?
¶ George Clooney, diplomat. (Washington Post; via Real Clear World)
So what can the administration do? Clooney and Prendergast advocate a stronger mix of incentives and disincentives for Bashir. They point out that much stronger sanctions are possible, including the targeting of bank accounts and companies linked to the regime and its senior figures. More controversially, they say the United States should be prepared to normalize relations with Bashir and even consent to the suspension of his indictment by the International Criminal Court, if he makes peace with both southern Sudan and Darfur.

In the worst case, Prendergast said, the United States should be prepared to prevent the North from using its air force to indiscriminately attack the civilian population of the South, as it did in Darfur. That implies military intervention.

Though he spent the day meeting high level officials, Clooney said one of his aims was to motivate as many average citizens as possible to contact the White House and Congress and support aggressive U.S. action to prevent a war. "I don't think of myself as a journalist and don't pretend to be a journalist," he said. "My job is to show up, because cameras follow me. That is the best way to spend my celebrity credit card."
¶ Laura Miller gives us Michel de Montaigne — the patron saint of ruminative, unreliable bloggers. (Salon)
Montaigne's essays can be meandering, yes, and often only tangentially related to their supposed themes. He filled them with anecdotes and examples collected from classical literature but also stories he got from friends and the peasants on his estate. In this and other qualities, he probably had more influence on the free-form English essay than on the lofty, abstraction-prone style of Académie française-sanctioned French. And even back in the day, people complained that he shared too much trivial detail, such as his preference for white wine over red; "Who the hell wants to know what he liked?" one crabby scholar retorted. In the 19th century, Montaigne's candid discussion of carnal matters led concerned editors to produce a bowdlerized version of his works, more suitable for the tender minds of young ladies.

In short, Montaigne was accused of every sin attributed to today's memoirists and bloggers, whose literary great-grandfather he is. Nevertheless, you will find "Essays" in every one of those collections of great books you used to be able to buy by the set, bound in "full genuine leather," with gold lettering. This suggests that the line between trash and literature may be less firmly drawn than some would have us believe, a notion that would probably please Montaigne himself. Or perhaps the real lesson here is that it doesn't really matter what you write about, provided that you do it well.
¶ Roger Cohen talks to Christiane Lagarde, French minister for the economy, about the need for retirement reform. (NYT)
"This is a key test of France's ability to be sensible about its public finances, sensible about grabbing the future and not taking it on credit," Lagarde, 54, said, dismissing some Socialist Party opposition as "totally irresponsible." She sighed: "I hope we can demonstrate that France can actually change without breaking its chemistry and its culture and its intricacies."

Aaah, French chemistry and culture and intricacies! Lagarde, whose elegant professionalism has proved an essential foil to Sarkozy's explosive restlessness, spoke in the lovely Hôtel de Seignelay overlooking the Seine. On a mantelpiece lay the gravestone of Coco, "the favorite dog," the inscription says, of Marie-Antoinette, who entrusted the pet to a friend before her execution in 1793. The stone has been uprooted from the garden because the property is for sale. The state needs cash, and not just from asking people to work a couple of years longer.

I believe France can change and preserve its social-market balance-cum-essence. The trouble is Sarkozy's unpopularity is such that the reform has become a lightning rod. The left loathes his policies; many on the right loathe his style.

But he's right. Lagarde estimates the reform, expected to get final parliamentary approval this month, would add 0.3 percent to annual G.D.P. growth and cut the deficit by 0.5 percent (beginning in three years).

That's critical to a fragile recovery not helped by the clouds over America. "I am more concerned about the U.S. economy than the French," Lagarde told me, citing the "structural de-leveraging" that is hitting a "world economy that had been driven by high U.S. consumption." Add to that U.S. unemployment trends that are "not reassuring" and a low-interest U.S. monetary policy that's "understandable" but "not helping developing countries or emerging markets or anyone."
¶ The Procrastinators. (Brain Pickings)