Tuesday, August 30th, 2011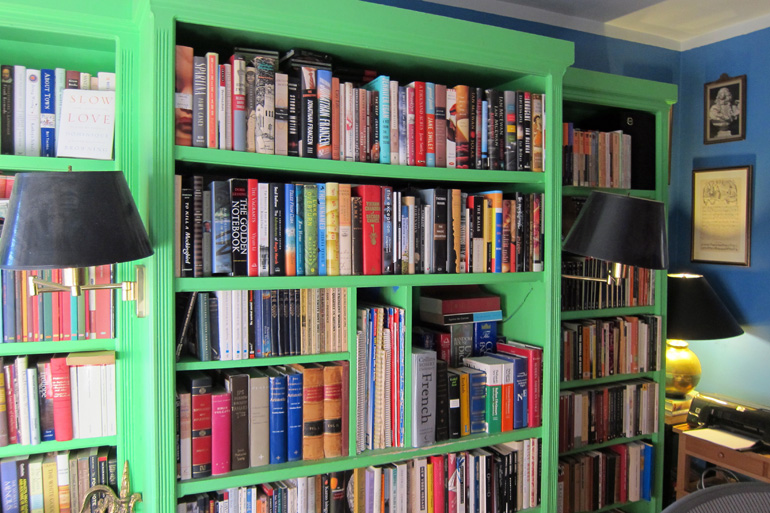 Typical. You pray for normal, so that you can back to all the things that you want to do, but when normal comes, you just goof off. "Want to do" is  a spongy phrase. There are things that I want to do, but not right now.
So, instead of goofing off, I went to the movies this morning. Our Idiot Brother is a quirky, sometimes goofy movie with a warm caramel center, so I'm not recommending it to anyone, but I liked it a lot. A lot more than anyone else in the theatre, if laughter means anything. The cast was terrrific. Elizabeth Banks, Emily Mortimer, and Zooey Deschanel play three sisters who think they're so smart when in fact their almost as idiotic as their brother, Ned — who is not so idiotic, really, although he is excessively trusting. You're led to expect a comic variation on King Lear, in which the girls have to take turns looking after their brother, but instead he straightens out their confused lives. Elizabeth Banks, whom I've adored ever since Seabiscuit, is Rachel McAdams on a less blazing scale, and she suits the cut of Bob Rafelson's film-making down to the ground. And that's just the core. I'll be here all day if I start running through the excellent supporting roles, but Rashida Jones simply must be mentioned for her ultra-convincing portrayal of a butch corporate lawyer.
It seems that I'll be going out to Fire Island tomorrow; Kathleen heard from the owner of the house that all is well out there. One or two screens needed to be replaced, and that was all. So it looks as though Kathleen will have the long weekend on the beach that she's been looking forward to all summer after all. She had certainly given up on it a few days ago, when Irene was threatening widespread devastation. Actually, Irene delivered on the widespread davastation, jsut not in the places that concerned us.