Monday, February 28th, 2011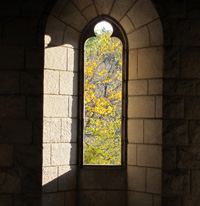 Julie Bosman follows Paris Review editor and Grub Street sex symbol Lorin Stein on a literary debauch.
Money is a running concern. His own salary, around $150,000, is generous by literary-world standards. The magazine's occasional fund-raisers, subscriber dollars, newsstand sales and private donations provide enough money to cover costs, and an endowment has been untouched since 2006. But Mr. Stein is under pressure not only to raise the magazine's profile, but to lure more paying customers, relentlessly promote it and its writers, and dream up new ways of getting attention.
Sometimes, that means asking for favors from famous writer friends. At the Harper's party, he spotted Ms. Smith, looking tall and elegant with her hair swept back.
Mr. Stein pounced. "You and Nick," he said, referring to her husband, the writer Nick Laird. "I want you to be my guests at the magazine gala."
She looked skeptical. "So you want my money?"
"No, we want to pimp the two of you," he said. "You'll have so much fun. We'll pay for the baby sitter."