Wednesday, September 29th, 2010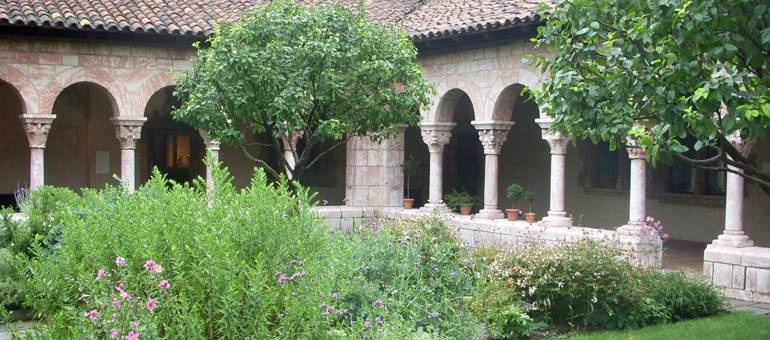 Note: The Daily Office will resume on Monday, 4 October 2010.
¶ Although we stopped reading Thomas Friedman's Op-Ed pieces five or six years ago, something about today's column caught our eye — we have a thing for actual tea kettles — and pretty soon we were reading this:
Democratic Pollster Stan Greenberg told me that when he does focus groups today this is what he hears: "People think the country is in trouble and that countries like China have a strategy for success and we don't. They will follow someone who convinces them that they have a plan to make America great again. That is what they want to hear. It cuts across Republicans and Democrats."

To me, that is a plan that starts by asking: what is America's core competency and strategic advantage, and how do we nurture it? Answer: It is our ability to attract, develop and unleash creative talent. That means men and women who invent, build and sell more goods and services that make people's lives more productive, healthy, comfortable, secure and entertained than any other country.
We stopped reading Thomas Friedman five or six years ago because we got tired of his fondness for cant phrases such as "core competency." It seems obvious to us that the core competence of every nation is the same: ensuring the freedom and safety of its citizens. The United States's "ability to attract, develop and unleash creative talent" is a special gift. It is no substitute for ensuring public welfare.
¶ Robert Levin, an accomplished man of music who has made a name for himself both as a concert artist and as a completer of unfinished compositions by Mozart and Schubert, among others, puts his fingers (all ten of them) on the jazz heart that beats inside "classical" music. (WSJ; via  Arts Journal)
In such instances, he says, his experience in improvising allows him to inhabit each performance as if he were creating in the moment.

"The most extraordinary benefit I received from those 1½ minutes of panic, fighting my way out of the gunny sack with those improvised cadenzas, is that you begin to see the crossroads everywhere. You see junctions where the composer could have done any one of five things and, whirling wildly, stuttering in panic, reaching for some means of support, veers to the left and then takes the consequences. For someone who just sees the text as something to be played as beautifully as possible, that sense of volatility, the sense of the composer having a choice, isn't there."

While he concedes that his approach is less likely to produce performances of Apollonian detachment and perfection, he thinks audiences are willing to trade these in for a unique and singularly live experience. When the orchestra stops before one of his improvised cadenzas, he says, "you can hear the intensity with which people listen. There's a tension in the air because people know that anything could happen.

"Let's face it," he adds. "They're not going to get Beethoven back. But why not try to get back to a feeling of danger, a feeling of this music being new?"
¶ Conor O'Clery reports that the inevitable has begun: in yet another Irish diaspora, talented people are leaving their debt-saddled land for brighter economic opportunities. (GlobalPost) 
The new wave of emigrants, however, is not composed of the poorest or most destitute. The best and brightest are leading the way, mainly young college graduates who cannot find work in a country that has lost one in eight jobs since 2007. Today, with U.S. work visas harder to obtain and a high unemployment rate in the United States, young people are looking mainly to other English-speaking countries for economic refuge, mainly Canada, Australia and the United Kingdom. 

Laura Cross, a 22-year-old biochemistry graduate from Dublin, is typical of the emigrants. Cross has been seeking work in vain since obtaining her degree in May and is now heading for a new life in Canada. The only job she could find here was as a shop assistant working one day a week, she told the Irish Daily Mail, which on Sept. 22 devoted its front page to a splash heading: "Exodus of Our Young."
¶ Ed Yong writes up a fascinating study about "stereotype threat" — anxiety about living up to the world's expectations — that shows how crippling and unfair stereotypes really are. (Not Exactly Rocket Science)
The duo investigated a well-established phenomenon called stereotype threat, where stereotypes fuel themselves in a vicious circle. People exposed to a stereotype become so worried about conforming to them that they end up doing so. As an example, women do more poorly in maths tests if they have previously been reminded of the supposed male superiority in that subject or even, simply, if their gender is highlighted. Likewise, black schoolchildren do worse in intelligence tests if their race is drawn to attention, but they narrow the gap if they sit through an exercise designed to boost their self-worth.

[snip]

The two researchers explain that our decisions are governed by both conscious, deliberate choices and unconscious intuition. Stereotype threat interferes with the former; it takes up valuable mental resources with stress and worry, leaving the intuitive side of decision-making to call the shots, and leading to more defensive behaviour. It's this distraction that the Stroop test picks up on, which is why performance on the test explains the degree of risk aversion brought about by stereotype threat.

Carr and Steele write that "similar gender differences observed in previous studies may have arisen not from innate and stable factors, but from powerful but subtle cues of stereotypes embedded in the environment and task instructions." The fact that gender stereotypes seem to affect men in the opposite way, as shown in the risk-aversion experiment, may help to widen the gender gap even further. Perhaps the knowledge that others are being negatively stereotyped, or that stereotypes don't apply to you, makes people more confident.
What we see in this final paragraph is the benefit of positive stereotyping: men are supposed to be good at taking risks, and that stereotype is so much wind in their sails. 
¶ At The House Next Door, Aaron Cutler writes up the new Romanian movie, currently showing at the New York Film Festival, Tuesday, After Christmas; but his piece is really a heart-melting account of how his parents' divorce made him into a moviegoer.
It was nearly a decade after their breakup when I saw Voyage to Italy. Roberto Rossellini's film follows a couple on a trip: She wants to explore, he wants to drink and philander, and it grows obvious in a hurry that they never had much in common at all. The man says eventually that he wants a divorce, and I nodded and thought, "Yes that's good, get away from each other, and get away soon before you fuck up the kids." But the film ends in a crowded town square, where they lose each other, then find each other again, and embrace and promise never to leave each other while someone cries, "Miraculo!" I've grown more attached to this blatant fantasy since then, but on my first viewing I loathed it. It was too close to my dream, long harbored, that my parents would reassemble. Projected now, though, this vision looked fake.

A few years later, I came to Scenes from a Marriage. Rossellini in 1953 had shaken neorealism by shooting actors against documentary landscapes; Ingmar Bergman in 1974 had shot deep into psychological realism by following two people in a room as they argued for an hour. Sometimes they slugged each other, sometimes kissed each other, and the fact that the violence came from love struck me as right in a way I'd never thought. But by the time Bergman's couple snuck off to the woods together, years after ending their union, and hid from their new spouses with each other in the storm, I'd stopped believing them. Bergman's film, so honest, had cheated. "And that doesn't happen in real life," I thought.
¶ Reading John Tagliabue's dispatch from Chur, Switzerland, this morning, we reflected on the plight of languages that are spoken by relatively few people — and even fewer people who speak only those languages. Elisabeth Maranta runs a bookshop in Chur, where she offers books of poetry in Romansh, the fourth language of Switzerland, a legacy of the Roman Empire that is distinct from the Italian that is spoken elsewhere in the mountain nation. (NYT)
Yet Ms. Maranta herself illustrates the fragility of Romansh. A native of Germany, she came to Chur 38 years ago with her husband, but does not speak Romansh herself, which is hardly a liability since virtually all Romansh speakers also speak German. While she is an ardent champion of Romansh, she can be bleak about its future. Asked why most of the books in Romansh she sells are poetry, she muses: "When a patient is dying, he writes only poetry."

Romansh is the direct descendant of the Latin that was spoken in these mountain valleys at the height of the Roman empire, and shares the same Latin roots as French, Italian or Spanish. So isolated were the people who spoke it in their deep valleys that not one, but five, dialects grew up, though the differences are not substantial.

In the 19th century, monks in the region developed a written language. The valleys produced their own writers in Romansh, mostly poets, yet it was not until 1973 that portions of the Bible were published in the language. In 1997, the first daily newspaper in Romansh, La Quotidiana, appeared.
What will be lost when nobody alive speaks Romansh? While we hope that excellent records will be kept — including vital video clips of people reading that poetry — we can 't work up much enthusiasm for a vernacular language that is no longer growing.
¶ Getting back to Freedom, John Self's neutral review is a concise example of what we'll call the anti-phenomenal response to Jonathan Franzen's novel. What readers who feel this way would have thought of the book if it had not been a hyper-mega publishing event will probably never be known, because the actual fiction was occluded for them by the trumpets of annointment. In the first paragraph that we've snipped, Mr Self considers the book through its title, which is to say, sociologically: Freedom as an "important" non-non-fiction public-affairs text. (Our favorite signal of this response is a phrase such as the one that we remember from Good: "devastating laceration.")
Having read the book through this expository filter, Mr Self naturally finds himself underwhelmed by Franzen's prose, which, as we have suggested elsewhere, is designed not to make a case against America today but to open out the well-intentioned dissatisfactions of a handful of smart, bemused characters.
Everyone wants freedom, he seems to say, but look what happens when we get it. The environment goes bang in the noonday sun. Families disintegrate, the responsibilities of parenting seeming to outweigh the prizes, the limitations of being a child viewed as an infringement of rights. Culture atrophies: "There's never any center, there's no communal agreement, there's just a trillion little bits of distracting noise. […] Intellectually and culturally, we just bounce around like random billiard balls, reacting to the latest random stimuli." Freedom is simultaneously irresistible and unsatisfying, a point Franzen brings home right to the end of the book – an end which, if it didn't fit in so neatly with the overall theme, would risk looking like a cop-out. "Freedom is a pain in the ass."

Freedom is not a pain in the ass. It is not a bad book; it is a good book. There is much to see and do, though it drags at times, like a too-long holiday. The characters' dilemmas are clearly presented and thoroughly explored. But the storytelling is often treated with disdain: Franzen despatches big events – a marriage, a death – almost as asides, as though such compelling human dramas are not worthy of his Big Literature. For the claims of Franzen being a great stylist (made by Ron Charles for one), I rarely found myself taking pure delight in the prose itself. It is a book which demands to be read largely because everyone else seems to be reading it – a quality which, rather than making this a timeless literary (or rather cultural) milestone, actually risks stamping it with a sell-by date. Many will find pleasure in the journey, but those bold enough to take a pass on it may, I feel, not find themselves missing all that much. The paradox is that I had to read it, and had some pleasure myself in doing so, to find that out.
¶ Ever since the days of the Sokal Hoax, we've had a bit of trouble taking Stanley Fish seriously (at the time, Professor Fish directed the Duke University Press, which published Social Text, the journal in which the hoax was perpetrated), but we can't deny that we endorse his ideas about the counterproductivity of insulting rants in the Blogosphere.
Commentators who explain smugly that O'Donnell's position on masturbation (that it is a selfish, solitary act) is contradicted by her Ayn Rand-like attack on collectivism, or who wax self-righteous about Paladino's comparing Sheldon Silver to Hitler and promising to wield a baseball bat in Albany, or who laugh at Sharron Angle for being in favor of Scientology (she denies it) and against fluoridation and the Department of Education, are doing these candidates a huge favor. They are saying, in effect, these people are stupid, they're jokes; and the implication (sometimes explicitly stated) is that anyone who takes them the least bit seriously doesn't get the joke and is stupid, too.

We the people hear this and know who is being talked about, and react with anger: "Don't presume to tell me what to think and whom to vote for just because you have more degrees than I do. I don't know much about these people but if you guys are against them, I'm going to give them the benefit of the doubt."

And if they don't exactly say that, the recently unveiled "Pledge to America" says it for them in its money quote: "An arrogant out-of-touch government of self-appointed elites make decisions, issue mandates, and enact laws without accepting or requesting the input of the many." The many grow and become more robust every time a self-satisfied voice from the political or media establishment dumps on their spokespersons. Mayor Bloomberg may be right when he says (in explaining his endorsement of Cuomo over Paladino) that "anger is not a governing strategy," but it sure is a campaign strategy and it is one the Tea Party and the Republicans it has tutored know how to execute.

What to do? It is easier, of course, to say what not to do, and what not to do is what Democrats and their allies are prone to do — poke gleeful fun at the lesser mortals who say and believe strange things and betray an ignorance of history.
As Tyler Cowen, who tipped us to this, says, the word "stimulus," all by itself and no matter what the context, is probably always exactly that, to the influence of the Republican Party.
¶ Windsor Chairs. (Design Sponge)