Daily Office:
Tuesday, 28 September 2010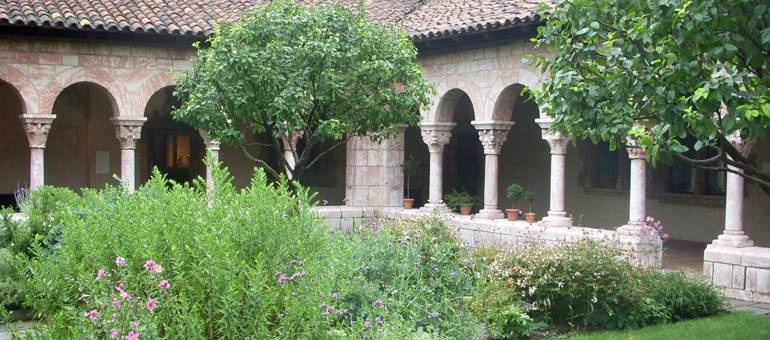 ¶ Malcolm Gladwell revisits the Woolworth's lunch-counter sit in that kicked off the civil-rights struggle of the 1960s, at Greensboro, North Carolina, and argues that it was not the sort of event that might be condensed from a lot of Tweets. (The New Yorker)
These are strong, and puzzling, claims. Why does it matter who is eating whose lunch on the Internet? Are people who log on to their Facebook page really the best hope for us all? As for Moldova's so-called Twitter Revolution, Evgeny Morozov, a scholar at Stanford who has been the most persistent of digital evangelism's critics, points out that Twitter had scant internal significance in Moldova, a country where very few Twitter accounts exist. Nor does it seem to have been a revolution, not least because the protests—as Anne Applebaum suggested in the Washington Post—may well have been a bit of stagecraft cooked up by the government. (In a country paranoid about Romanian revanchism, the protesters flew a Romanian flag over the Parliament building.) In the Iranian case, meanwhile, the people tweeting about the demonstrations were almost all in the West. "It is time to get Twitter's role in the events in Iran right," Golnaz Esfandiari wrote, this past summer, in Foreign Policy. "Simply put: There was no Twitter Revolution inside Iran." The cadre of prominent bloggers, like Andrew Sullivan, who championed the role of social media in Iran, Esfandiari continued, misunderstood the situation. "Western journalists who couldn't reach—or didn't bother reaching?—people on the ground in Iran simply scrolled through the English-language tweets post with tag #iranelection," she wrote. "Through it all, no one seemed to wonder why people trying to coordinate protests in Iran would be writing in any language other than Farsi."

Some of this grandiosity is to be expected. Innovators tend to be solipsists. They often want to cram every stray fact and experience into their new model. As the historian Robert Darnton has written, "The marvels of communication technology in the present have produced a false consciousness about the past—even a sense that communication has no history, or had nothing of importance to consider before the days of television and the Internet." But there is something else at work here, in the outsized enthusiasm for social media. Fifty years after one of the most extraordinary episodes of social upheaval in American history, we seem to have forgotten what activism is.
¶ How much did Lehman Brothers (and its subsidiary Neuberger Berman) pay for the all the art that sold for $12.3 million at Sotheby's over the weekend? Just wondering about the ROI. (ArtInfo; via The Awl)
Prices went high and low for no obvious reasons, as when Mark Grotjahn's color-saturated, roughly seven-foot-by-six-foot cover-lot canvas, "Untitled (Three-tiered Perspective)," from 2000 and estimated at $600-800,000, fetched $782,500, the third highest price achieved in the marathon sale. That buzz didn't last: the next lot, John Currin's dour "Shakespeare Actress" from 1991 (est. $500-700,000), sold for a scant $362,500.

Most likely, the reserves were pegged to a "global reserve" formula, so one over-achieving lot could compensate for an underperforming one, like the Currin. That formula also saved Richard Prince's untitled 2003 joke painting, acquired in the year it was made from Barbara Gladstone Gallery, that sold to a telephone bidder for just $212,500 on a $300-400,000 estimate.

Still, that global formula could not save every underperforming lot. Damien Hirst's uncharacteristic 1993 steel cupboard of ceramic pots, "We've got Style (The Vessel Collection-Blue /Green)," estimated at $800,000 to $1.2 million, died without a single bid. The sculpture was acquired from London's White Cube gallery in 1994.
John Currin, be it noted, doesn't paint like that anymore.
¶ Felix Salmon isn't particularly interested in Gawker Media baron Nick Denton, but he is intrigued by the implications what New York profiler Michael Idoff calls his "gravitating from the diary metaphor to the TV metaphor."
If Denton somehow managed to find a way to produce just a few minutes of great video content for each of his blogs every day, that could mark the beginning of a game-changing move out of the world where the New York Times is a huge and awesome institution and into the world where it's a media minnow.

So far, no one has cracked the question of how to succeed by producing video-based content which is designed for web consumption rather than for TV. There have been a few promising hopefuls, but they all fizzled out, even as video has become an ever-growing part of our online diet. It's pretty clear that if Gawker is going to successfully navigate the transition from writing blog posts to producing video, its budget is going to have to grow a lot. And that's why I think that Denton might be thinking about bringing in some strategic investors: people with video-production expertise, a real nose for what works online and lots of money.
¶ Joanne McNeil was in New York recently, and she lost her wallet, she thinks, to a pickpocket. Maybe it fell onto the sidewalk, and maybe she might have found it — if she had been using the Nike+ iPhone app that day. (She wasn't, because it's a drain on the battery.) We're on the cusp, it seems, of an era in which records of the little things that we do are converted by devices of one kind or another into information, information that might be very useful to us. Or would it be just more "digital clutter"? (Tomorrow Museum)
The majority of us will never need to keep personal records. But the benefit is discovering patterns and optimizing with it. If I average more words written on Wednesdays than Thursdays, I'll likely schedule lunch meetings and phone calls on Thursdays. And then there is the data that means nothing: why do I always eat soba noodles on Monday?

Would I like a version of Foursquare that is always on and doesn't require me to login and check in anything? (Of course, hypothetically given the possibility of privacy when requested.) I'm not sure "always on" data tracking is what I want either. While I partake lightly, I also question the worth of it. Am I going to use this? Will patterns emerge or will it just factor in as more digital clutter in my life?
¶ We were saddened to learn, today, that George W S Trow died — nearly four years ago, a recluse in Naples. (No wonder we missed the news!) Trow was a New Yorker writer whose discomfort with developments in this country's professional class was very congenial; his writing was driven to the conflicting aims of exactitude and comprehensiveness. To mark his birthday at Hilobrow, Joshua Glenn dances one of his mad cohort tangos, fitting Trow "on the cusp between the Anti-Anti-Utopians and Boomers." A little rootling around brought up Brendan Bernhard's 2007 memorial.
John Seabrook, author of the book "Nobrow," wrote in 1997 that Trow "saw the future so long before it happened that he wrote about it in the past tense." This judgment is founded principally on "Within the Context of No Context," the elliptical and still occasionally baffling essay that appeared in the New Yorker on November 17, 1980.

Its opening paragraph attempts to take in all of American history, from the arrival of the Pilgrims to the dawning of yuppiedom, in a single glance:

"Wonder was the grace of the country. Any action could be justified by that: the wonder it was rooted in. Period followed period, and finally the wonder was that things could be built so big. Bridges, skyscrapers, fortunes, all having a life first in the marketplace, still drew on the force of wonder. But then a moment's quiet. What was it now that was built so big? Only the marketplace itself. Could there be wonder in that? The size of the con?"

Trow asserted, in cryptic fashion, that size, or demography, had become the defining element of American existence, sweeping all other concerns aside, and he fingered television as the symbol of the new reality. "The work of television is to establish false contexts and to chronicle the unraveling of existing contexts; finally, to establish the context of no-context and chronicle it."
¶ As with the Nile, so with the Colorado: great rivers flowing through thirsty sovereignties pose knotty allocation problems. In addition, the Colorado River is drying out. (NYT)
The impact of the declining water level is visible in the alkaline bathtub rings on the reservoir's walls and the warning lights for mariners high on its rocky outcroppings. National Park Service employees have repeatedly moved marinas, chasing the receding waterline.

Adding to water managers' unease, scientists predict that prolonged droughts will be more frequent in decades to come as the Southwest's climate warms. As Lake Mead's level drops, Hoover Dam's capacity to generate electricity, which, like the Colorado River water, is sent around the Southwest, diminishes with it. If Lake Mead levels fall to 1,050 feet, it may be impossible to use the dam's turbines, and the flow of electricity could cease.

The fretting that dominates today's discussions about the river contrasts with the old-style optimism about the Colorado's plenitude that has usually prevailed since Hoover Dam — then called Boulder Dam — was completed 75 years ago, impounding the water from Lake Mead.

The worries have provoked action: cities like Phoenix and Las Vegas have undertaken extensive conservation programs. Between 2000 and 2009, Phoenix's average per-capita daily household use has dropped almost 20 percent; Las Vegas's has dropped 21.3 percent.

Nonetheless, "if the river flow continues downward and we can't build back up supply, Las Vegas is in big trouble," Pat Mulroy, general manager of the Southern Nevada Water Authority, said in an interview.
We thought that Las Vegas was in big trouble already.
¶ Patrick Brown, surprised himself a bit ticked off by Flavorwire's list of "Top 10 Bookstores in the US," gives the manner some thought and makes a very sound observation: there's only one "best bookstore," and it's the one that you patronize whenever you can. (The Millions)
In the end, it's irrelevant, as the only bookstore that anybody cares about is the one near them, the one whose staff knows their tastes, the one that hosts your favorite author when he or she comes to town.  For some of you, that's no doubt a chain store.  I grew up outside Syracuse, NY, and I will absolutely shed a tear the day the Borders in the Carousel Center Mall closes, as it was place I remember visiting when I was in high school and just discovering the pleasure of reading.  The rest of the stores, though – the big, nationally known bookstores – exist for you, unless you live around the corner from one of them, more as monuments than as businesses.  They're kind of like those iconic bars and restaurants that people make a point of stopping at every time they're in New York or LA – they're the McSorley's or the Musso & Frank's or the Rendezvous of bookstores. If they went away, you'd read about it in the paper.  It would be an "important moment," but its impact on your life would be minimal unless they are your store. It's the proverbial store around the corner that you care about, and if that store continues to serve you well, I think it will survive.  If it doesn't, well, hopefully someone will put it on some sort of "best of" list before it goes.  Now, if you'll excuse me, I'm off to celebrate the fact that my local bookstore is still kicking.  Maybe you should do the same. 
¶ The upshot of Greensboro's pivotal location in the civil-rights struggle may have turned it into a quiet place that's just right for writers, as Bill Morris surmises. (The Millions)
Or maybe Greensboro's exposures to the limelight have left its residents – writers and non-writers alike – relieved that the town is so rarely in the news.  It was in downtown Greensboro that four black students from N.C. A&T State University had the audacity to sit at the whites-only F. W. Woolworth lunch counter in February of 1960, a gesture that enraged many whites, inspired many blacks, and helped ignite the civil rights movement.  And it was in Greensboro in November of 1979 that five communist organizers were shot dead by Ku Klux Klansmen and American Nazis at a "Death to the Klan" rally, leaving the city deeply traumatized.  These two visitations of klieg-light glare were, respectively, noble and brutal; they were also utterly out of character in this city that has always prided itself on its willingness to compromise, to accommodate, and to get along.  Greensboro, after all, is the site of one of the South's first universities built for African-Americans during Reconstruction, and it was one of the first Southern cities to willingly and peaceably integrate its public schools after the Supreme Court's Brown decision in 1954.  Greensboro, as Marshall Frady wrote about South Carolina in a slightly different context, "seemed merely to lack the vitality for any serious viciousness.  It was as if its defense were a colossal torpor."

Torpor is a funny thing.  While most people find it stifling, many writers find it alluring, even necessary.  The cliche of the writer toiling in his remote shack, much like the reality of Philip Roth toiling in his remote New England retreat, are two equally valid illustrations of the writing life's solitary nature.  And Greensboro's genial brand of torpor goes a long way toward explaining the place's allure to writers – both to the young ones who keep coming here to launch their careers, and to the established ones who work here, quietly, often apart, usually alone.  There's a sense here that if your writing is not always avidly read by your neighbors, at least its making is regarded with genuine respect by them.  Al Brilliant, owner of one of the town's few surviving independent bookstores, expressed this perfectly: "People treat writers as workers here."  Not as special aesthetic creatures, not as eccentrics or pariahs or freaks, but as people who work hard to make worthwhile things.  That's an intangible but vital thing for any writer to feel, and I've lived in dozens of places in America where it was utterly absent, and sorely missed.

It certainly doesn't hurt that in a country of flowering creative writing programs, UNCG's is consistently ranked among the top 25 by Poets & Writers magazine.  While this is not the place to debate the merits of such programs – are they incubating genuine talent, or are they spawning a torrent of technically accomplished books that are devoid of felt life? – there is no doubt that the UNCG program's rich history and its continuing reputation for quality are a spring that keeps replenishing the city's literary life.
¶ How China blows up its GDP. (Zero Hedge)