Friday, April 30th, 2010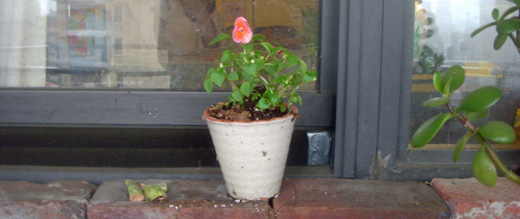 ¶ Matins: We really cannot speak of a "race to the bottom" in the vying of Party of No candidates for Iowa's Third Congressional District. Each and every one of the candidates is already là -bas. The winner, in our view, is Mark Rees, not so much because he has any brilliant ideas about illegal immigration as because he knows that modern politicking is a kind of three-card monte. (GazetteOnline.com; via The Morning News)
¶ Lauds:  Music written for Prince Charles by Sir William Walton, never before recorded, has just come to light, having been forgotten in the hoopla of Charles's investiture as Prince of Wales forty years ago. (Telegraph; via Arts Journal)
¶ Prime: Meet Oliver Budde! A former associate general counsel at Lehman Brothers, Mr Budde was outraged when Lehman capsizer Richard Fuld claimed, in Congressional hearings, to have made $310 million over three years and to have lost it all. Having very unhappily prepared Lehman's compensation disclosure documents over a number of years, Mr Budde knew better, and he decided to blow a few whistles (one wasn't enough). His story appeared at Bloomberg News yesterday. (via Felix Salmon)
¶ Tierce: This will sound perfectly ridiculous at first, but apparently you really can teach yourself to see better. The effort won't improve your eyes, but it will do wonders for your brain. (Wired Science)
¶ Sext: At Ivy Style, Christian interviews Lisa Birnbach, and if you have to ask who she is, save yourself the embarrassment and don't; just stick around and find out for yourself.
¶ Nones: If the Liberal Democrats win the UK election next Thursday, then party leader Nicholas Clegg will be honour-bound to raise Gillian Duffy to the Lords. (The Daily Beast)
¶ Vespers: At Survival of the Book, Brian writes about a satire of the publishing biz, Steve Hely's How I Became a Famous Novelist. (Clever young man writes bilge-worthy tripe that enjoys phenomenal sales.) He doesn't know whether to laugh or to cry.
¶ Compline: Make a point, over the weekend, of reading Janet Malcolm's "Iphigenia in Forest Hills," currently behind the paywall at The New Yorker. (We strongly recommend begging subscriber friends for a discarded copy of the May 3 issue.) Ms Malcolm clearly believes that the trial was a miscarriage of justice, but the thrust of her piece is to show how likely such miscarriages are, given our still quite sexist way of doing the justice business. "Iphigenia in Forest Hills" will almost certainly hold forever a high place in this writer's remarkably clear-sighted reportage.