Tuesday, January 31st, 2012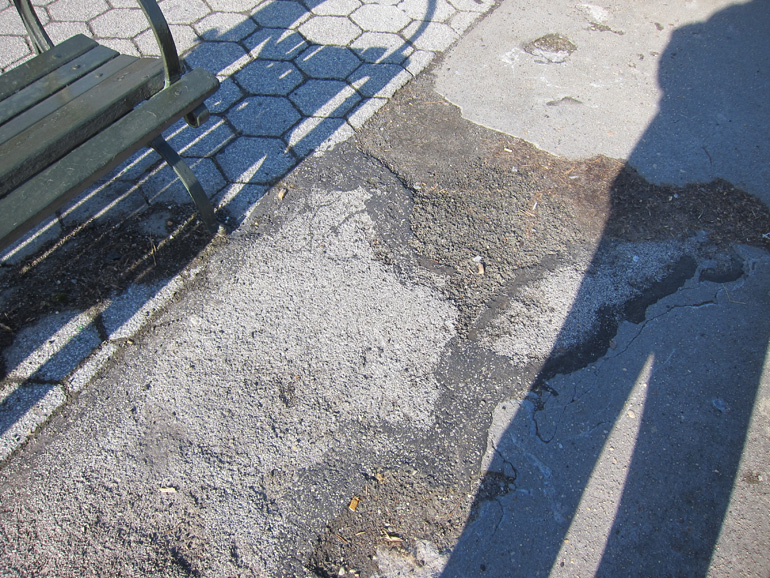 Don't do what I did. When you get round to this week's New Yorker, read the story about the successful musician second, after the story about the unhappy one. Jeremy Denk, writing with the most amiable brio in the world about recording a work that he plays, as he himself says, with the fervor of a gospel preacher, Charles Ives's fractal Concord Sonata, will take your mind off the madly brief career of a young violinist who was apparently a better musician than he thought he was.
Ian Parker tells "The Story of a Suicide" with such insistent comprehensiveness that it reads like the masterpiece that would conclude an apprenticeship to Janet Malcolm. You may recall the tragedy that appears to have occurred at Rutgers University about fifteen months ago, but you will find, as you read Parker's piece, that what you remember about it didn't take place. Most notoriously, Dharun Ravi did not post a video on YouTube, or anywhere else, of his roommate, Tyler Clementi, making out with another man. Nor was Clementi unaware of what Ravi was doing. The fact that Clementi took his own life, by jumping off the George Washington Bridge, a few days after Ravi's second attempt to spy on him — a move that Clementi himself thwarted by powering down Ravi's computer before his lover arrived in the room — may have had something to do with a conversation between the roommates that we have no record of, but, the better you get ot know Clementi, the less the foolishness with the Webcam looks like a proximate cause of his suicide. His death is very sad, but it is, even more sadly, not the end of the story, because Dharun Ravi now faces not only a stiff prison sentence but the prospect of deportation (he was born in India). Like Janet Malcolm's Iphigenia in Forest Hills, this wouldn't be the story that it is without the commitment of bloody-minded and media-stimulated officials commited to a miscarriage of justice.
If prosecutors had been able to charge Ravi with shiftiness and bad faith — if the criminal law exactly reflected common moral judgments about kindness and reliability — then to convict him would be easy. The long indictment against Ravi can be seen as a kind of regretful commentary about the absence of such statutes. Similarly, the enduring false belief that Ravi was responsible for outing Tyler Clementi, and for putting a sex tape on the Internet, can be seen as a collective effort to balance a terrible event with a terrible cause.
In other words, there is little or nothing to prosecute here.
There is a great deal more to this story, and, now that I know as much as I do, I want to know the rest. Specifically, I want to know more about a 25 year-old man known hitherto only as "M B." He was Tyler Clementi's companion in the two trysts in the Rutgers dormitory that took place before Clementi killed himself. M B was not a Rutgers student; students who saw him were put off by his not looking like someone who belonged on campus. He may or may not be able to tell us something more about Tyler Clementi's state of mind in response to what appears to have been a dangerously rapid conclusion to his belated puberty. As we follow the copious spoor of tweets and chats that Parker has reassembled (as well as more conventional conversations with Clementi's parents), we watch a very shy young man undergo two critical developments. First, right before heading off to his freshmen year of college, he comes out to his family, a disclosure made more troubling by his mother's attachment to an evangelical church. Then, he tries on full-blown manhood by going out to find someone to have sex with and bringing this person back to his bed. I for one had the feeling that Tyler took on too much too fast, and also that he had no choice about doing so.  Having no friends at the new school was probably his fatal vulnerability. The tomfooleries of Dharun Ravi and his old friend and fortuitous dorm neighbor, Molly Wei would have annoying at worst. You almost wish that Tyler had been more outraged about them. Having reported the spying to the residential assistant, Tyler appears to have moved on, on his pre-set course to suicide. It is not reaching too far to suppose that Tyler knew that his own death would exact a terrible revenge, by transforming an ugly prank into one with a plausibly lethal one.
The Rutgers story also brings increased clarity to my conviction that most college students would benefit by take a gap year or two after high school. By "most college students" I mean the students at most colleges. I'm not saying that every young man and woman who gets into Princeton is emotionally equipped for the challenge. But students at Rutgers carry an additional burden, a lack of academic focus, perhaps, or strained financial resources at home, a something or other that effectively prevented them from competing for more prestigious admissions. As a state university, Rutgers is more an amalgamation of institutions than a cohesive school, and to many students it offers professional training, not scholarly speculation. Everything suggests that what a university such as Rutgers requires in lieu of academic rigor is psychosocial maturity — a characteristic possessed by neither of the roommates in this case. My heart goes out to their parents — and then I want to smack their parents for having hurled their children into an abyss. How can they not have known that their sons weren't ready to leave home? Social pressure undoubtedly accounts for their blindness, or their determination to overlook what they could see. That's why gap years ought to be mandatory. Parents generally make a hash of the precocity of children, and they ought to be prevented from boasting that their brilliant darling has been admitted to the University of Chicago at the age of fifteen.