Friday, July 29th, 2011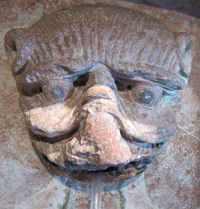 ¶ Censors are having a very hard time keeping the lid on Chinese outrage — the angry outpouring flooding the weibo, China's answer to Twitter, by middle-class Chinese who might well patronize the nation's not-quite-safe high-speed rail system — not so much to the disaster at Wenzhou as to the clumsy and ill-considered official response to it. What were railway executives thinking when they ordered a railway crew to bury one of the passenger cars? And how about this for dumb and dumber:
Last weekend, Wenzhou bureaucrats ordered local lawyers not to accept cases from families of victims without their permission. After weibos exposed them, they withdrew the order and apologized.
Oops! Like middle-class people everywhere, abstract rights are not terribly important to prosperous Chinese. This makes it difficult for them to grasp the connection between authoritarian government — which, again like middle-class people everywhere, they prefer to the alternative — and pervasive corruption. As the train crash shows, it's easy for the authoritarian to cease to be authoritative.