Daily Office:
Wednesday, 13 October 2010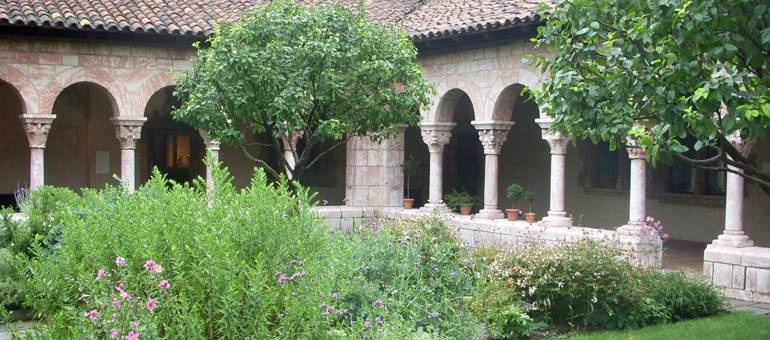 Due to technical difficulties (the death of a very old modem), today's Daily Office may not be complete by 6 PM.
¶ In case we all have something better to do tomorrow, it's been nice knowing you: "Retired NORAD Officer's New Book Predicts a Tentative Worldwide UFO Display on October 13, 2010." (Yahoo; via MetaFilter)
Fulham writes it is generally recognized UFOs function beyond our earth's physical laws, and has concluded answers to questions regarding who they are, where are they from, why are they here, are they a threat, and the mystery of abductions could only be found at a higher dimension of reality.

For more than a decade, through the services of a world renowned channeler, the author has communicated with an ethereal group of entities known as the Transcendors — 43,000 very old souls who combine their vast experience and knowledge through eons of incarnations, providing advice and information to humans in search of basic realities of mankind's existence.

The book Challenges of Change reports on the author's years of communication with the Transcendors in a question and answer format intended to inform and challenge. The Transcendors reveal through the author crucial information about urgent global challenges facing mankind such as earth changes, international terrorism, worldwide financial collapse and the environmental crisis. One revelation is al Qaeda has a dirty nuclear bomb and WMD, but faces a moral quandary over "containment of collateral damages."

Utilizing the theme of the Four Horsemen as symbolic metaphor, Fulham warns mankind will survive all of these future challenges, except the CO2 pollution of our atmosphere. According to information provided to the author by the Transcendors, the build-up of CO2 pollution is rising 1% annually to a "critical mass" of 22% in which mankind could not survive "without outside intervention."
We're dying to know if the UFO pilots can name the Four Horsemen. Also: love "tentative."
¶ Dance director Robert Bettmann considers the "sequestration" of his art form, and the consequent drop in grants and revenues, as an industrial, not artistic, problem. We think that he's barking up the right tree: dance, like all the fine arts, needs to re-present itself for new patrons. (Dance USA; via  Arts Journal)
Every industry, from steel to cars to buggy whips, wants to preserve itself. Every industry is made of a complex of managers, workers, and their families, all of whom benefit meaningfully from employment by the industry. Industries in slow decline –steel or cars – have shown extraordinary resourcefulness in blaming others, and attacking competition. Hardship breeds insularity, and as working professionals, we are sensibly prioritizing preservation (in every sense), and in so doing are slowly disconnecting from the main which validates our worth. Our cultural value is in decline because we are increasingly sequestered within our own industry (by necessity.)
 
I'm not a guy who 20 years ago could have predicted the iPhone. I marvel at people like farsighted author Jules Verne, who envisioned massive cultural and technological trajectories before they were even really in motion. I can see the problem of declining cultural value, but I don't have a solution. I do know that art and art forms are born in tiny little revolutions that occur in individual rooms — and individual minds — springing to collectives and communities. And that the somatic sensitivity and creative plasticity that keeps us in thrall within the dance field are not threatened at all. To put it more succinctly: Dance is not in decline; only the industry is struggling.

Some of us today look back on the jazz of the 1930s, or the classical music of the 18th century, and relish the bright lights of those days. Who are we to know if the artistic value of our product today will be valued in two hundred years? Is that question relevant to our industry, or to us as individuals? We will continue to sell tickets, and to the extent that we provide broad value to those not already engaged with our form, our cultural stock will rise, or fall.
¶ At naked capitalism, Yves Smith comments on a largely-overlooked wrinkle in the foreclosure mess: "Bank of America is now eating title insurance liability on foreclosed properties sold by its servicer."
It isn't hard to see that other banks are likely to be required to take the same step as Bank of America, at least if they want to unload foreclosed property.

It isn't hard to see where this is going. The biggest servicers are part of TBTF banks. The biggest trustees (the folks who were supposed to make sure that the loans all got to the securitization trust properly) are part of TBTF banks. The major structurer/packagers are now all part of TBTF banks.

Isn't a concentrated financial services industry grand? Any time they screw up, they are too large to be made to pay for their crimes. The die was cast at the beginning of the Obama administration. It was a critical window of opportunity to take over and put new management in the weakest of the big banks (and probably force them to shed operations too) and they instead were coddled and sent back on their merry way.

I guarantee that the losses, between extend and pretend that will no longer be viable (in particular, the unrealistic marks on second mortgages) and the liabilities resulting from this colossal mess, at least one major bank will be insolvent. But the odds of the new special resolution authority being used? I put the odds at pretty much zero.
¶ At the Telegraph, Tom Chivers talks to neuroscientist Paul Haggard about free will. Which, scientifically speaking, can't exist. Which suggests to us, as it does to Mr Chivers, that the concept of free will needs to be revisited rather than junked. (via  The Morning News)
"It's a rule that we need to have as social animals. You couldn't have society unless, if you do something wrong, you pay for it. The question is, what do we do when people don't have the brain machinery to play by the rules – or decide not to play by them? That's not a scientific question. That's a moral one."

Maybe, I suggest, we've over-defined free will. Perhaps it doesn't exist in the mystical breaking-the-laws-of-the-universe way, but there is a sense in which this "me", this brain and body, responds to the world, reacts to information, tries to shape its environment; takes decisions. Can we not pull free will back to something more defensible? He taps his fingers.
¶ Simply by announcing, in the title of his blog, that "I Like Boring Things," James Ward is letting us know that he himself is not boring. Something else, but not that. Be sure to click through for the comic.
A while ago, I mentioned that I wanted people to fictionalise me – to name a character after me in some work of theirs; a novel, a short story, a script, a song, anything.

What I like about this idea, apart from its obvious appeal to my sense of vanity and self-importance, is its slow burn nature. Both Emma Kennedy and Jenny Colgan have said they'll include James Wards in their books, but book publishing takes quite a long time, so these fictional versions of me won't come to life until the middle of next year at the earliest. I like that. This is a long, slow process. It will continue long after I have forgotten all about it.

I also like the chaotic nature of the idea. Because this is something I am asking other people to do, I'll never really be able to monitor it. It happens without any input from me, without my knowledge, and over a timescale I can't control.

The other day, I got an email from someone called Morgan Seekoo saying they believed a character in a web comic was based on me.
¶ Although we believe that the first lesson in the study of history is that history does not repeat itself, we're intrigued by Karim Sadjadpour's re-reading of George Kennan's 1947 "Sources of Soviet Conduct" essay, in which "Tehran" is substituted for "Moscow." Final point:
"It would be an exaggeration to say that American behavior unassisted and alone could exercise a power of life and death over the Communist Islamist movement and bring about the early fall of Soviet power the Islamic Republic in Russia Iran. But the United States has it in its power to increase enormously the strains under which Soviet Iranian policy must operate, to force upon the Kremlin Islamic Republic a far greater degree of moderation and circumspection than it has had to observe in recent years, and in this way to promote tendencies which must eventually find their outlet in either the breakup or the gradual mellowing of Soviet Iranian power."
In other words, hunker down for the long haul. (Foreign Policy; via Real Clear World)
Vespers¶ While a favorable review isn't necessarilyas informative as it might be, it generally gives a much better sense of what a book is like than a bad review does, and for this very reason, a "good" review can function as a "bad" review. John Brown's page on The Instructions, by Adam Levin, makes it sound like a hermetic game, not a novel. (The Rumpus)
The Instructions is hyper self-aware. It narrates its own creation. It utilizes false paratextual elements such as a publisher's disclaimer. It sometimes cross-references by page number. But these elements are not surprising in an era where drawing attention to artifice is no longer innovative in itself. That isn't to say The Instructions doesn't have innovative elements. For example, Levin uses e-mail replies to sneak in a bit of anti-chronological narration and creates fun text diagrams that are useful for mapping the physical spaces of the novel, such as "the Cage," the lockdown program for behavioral disorders at Aptakisic.

[snip]

The Instructions draws heavily from Jewish tradition. Gurion mimics the style of Hebrew scripture, and he uses titles that make direct parallels (e.g. "Story of Stories"). However, the relationship to scripture is much deeper, as it undergirds the symbolic structure of the novel. Gurion possesses many messianic markers (his birthmarks, his scholarly ability, his geneology), and in that respect The Instructions resembles the Gospel of Matthew, which piles high fulfilled prophecies. But The Instructions pre-empts such naïve interpretation by including a discussion of messianic prophecy which concludes that any prophecy can be reinterpreted in retrospect (also providing another example of this book's sophisticated treatment of interpretation). Readers unfamiliar with scripture may find the exegetical sections tedious, but they are essential, especially the discussion of Abraham's sacrifice. Levin is meticulous and does not shy away from literacy. Nothing is off-limits from allusion or extended discussion, from Borges to Roth to Salinger. I thought I had caught an anachronism when Obama came up, until I realized that in the timeline of the novel, he was just elected as the junior Senator from Illinois, and the story takes place in suburban Chicago.
¶ The biggest bone of contention in the labor dispute that has bogged France down in transport cuts appears to be a proposed raise in the retirement age, from 60 t0 62. (The idea that the Editor would have already retired under current rules cracks us up.) We understand why workers would want to collect pensions and days off sooner rather than later, but the youth of France also opposes the age increase. (WSJ)
To extend the pension protest over the next few days, unions are counting on support from young people, who have proven a formidable force in the past. In 2006, the government retreated from plans to introduce a short-term labor contract for young people because of massive student demonstrations.

Some high-school students took part in the marches. At the Montaigne school in central Paris, some students attended classes inside while about 200 pupils picketed in front of the building's main door as a Coca-Cola Co. marketing crew distributed free beverages. "We must join the movement," said Karim Boursali, a 17-year-old student at another nearby school and a delegate with the UNL high-school union. "If our parents don't retire at 60, we won't get jobs."

Still, student participation remained limited, with classes disrupted at about one in ten high schools, according to unions and the French education ministry. Mr. Boursali said he wasn't sure how many of his friends would continue to protest.
¶ Useless Australia. (Strange Maps)