Daily Office:
Tuesday, 12 October 2010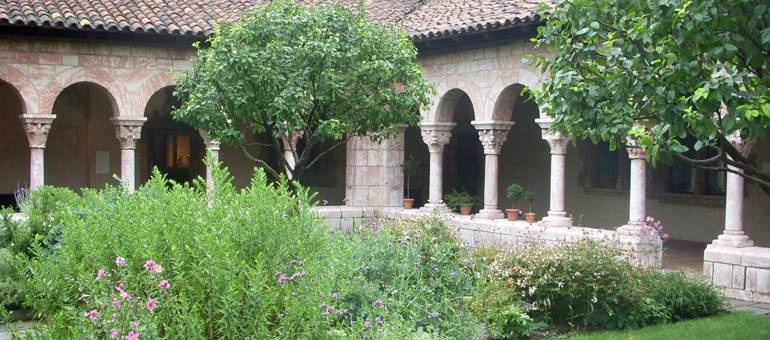 ¶ Although we're terrified of a Republican takeover of Congress, we try not to show it, even to ourselves, because fear is so bad for morale. We do our best and hope for the best. You'd think that politicians, clever boys that they are, would figure out a way to making doing the best and hoping for the best sound like a satisfying and doable social goal — but perhaps they're not so clever, after all. And we're left with the problem of an electorate disappointed by deflated hopes — the subject of an interesting essay by Drake Bennett at the Globe.  (via 3 Quarks Daily)
According to Markman, disappointment, because it is deflated hope, is essentially an approach emotion, just a very low-energy one. This suggests that the way to motivate disappointed voters isn't to try to scare them with the specter of conservative control of the country, as many Democratic candidates are doing. The way to reach these people is, somehow, to reinspire them, to give them a vision of the future that gets them into the voting booth again. Jaded as they may have become, the only hope for reaching these voters is hope itself.

With little good news to point to, that would be a difficult trick to pull off. And, of course, if raising hopes did work, voters may have still more disappointment looming in their future.

"When you're trying to appeal to the disappointed Democratic base, the messages still have to maintain some sort of approach focus, focusing on what remains to be done, trying to generate enthusiasm for what has been achieved and what can be achieved," Markman argues.
¶ With the death of Joan Sutherland, the trio of Space Age voices has deserted Planet Earth.Like Birgit Nilsson and Luciano Pavarotti, Sutherland possessed a voice of superhuman power and accuracy, and reminded opera fans what it's like to live in an era of exciting voices. As she was the first to say, however, Joan Sutherland was half of a team, and she is survived by the other half, her husband, Richard Bonynge, a man whose influence on his wife's career brought Svengali to many minds. (NYT)
Paradoxically, Mr. Bonynge contributed to the sometimes dramatically uninvolved quality of her performances. By the mid-1960s he was her conductor of choice, often part of the deal when she signed a contract. Trained as a pianist and vocal coach, he essentially taught himself conducting. Even after extended experience, he was not the maestro opera fans turned to for arresting performances of Verdi's "Traviata." But he thoroughly understood the bel canto style and was attuned to every component of his wife's voice.

Yet if urging her to be sensible added to her longevity, it sometimes resulted in her playing it safe. Other conductors prodded Ms. Sutherland to sing with greater intensity: for example, Georg Solti, in an acclaimed 1967 recording of Verdi's Requiem with the Vienna Philharmonic and the Vienna State Opera Chorus, and Zubin Mehta, who enticed Ms. Sutherland into recording the title role in Puccini's "Turandot," which she never sang onstage, for a 1972 recording. Both of these projects featured the tenor Luciano Pavarotti, who would become an ideal partner for Ms. Sutherland in the bel canto repertory. Ms. Sutherland's fiery Turandot suggests she had dramatic abilities that were never tapped.
¶ Two good stories about business technology in today's Times: Wayne Arnold's report on the obstacles to cloud computing in Asia — China's government requires Chinese servers, but the bandwidth isn't up to the task — and Ashlee Vance's story about Michael Simon, an entrepreneur who went to Hungary in 1992, after b school, and turned himself into a "mogul."
Mr. Simon's latest creation to bubble out of Budapest is LogMeIn, a 400-worker outfit that makes software that allows one computing device to take control of another. Using this technology, a person can tap into a home or office PC while on the road with a laptop. Customer support technicians also use LogMeIn's products to take control of people's machines and fix their PC problems.

Similar technology has existed for years. What LogMeIn did was make it quick, easy and cheap to use by shielding people from complex computer configuration work. The company, which went public last year, stands as one of the most profitable of its kind and competes against GoToMyPC from Citrix and pcAnywhere from Symantec.

Mr. Simon, who is 45 and the chief of LogMeIn, attributes the success to the company's penny-pinching Hungarian roots. "In Silicon Valley, someone comes up with an idea and people pour money into it," Mr. Simon said. "In Hungary, you're expected to do a lot more than people expect with a lot less."
¶ Remember being told, when you were little, that deaf people can see better, and vice versa? It turns out to be objectively correct: the brain compensates for sensory deprivation by intensifying certain existing powers — the ones that would be especially useful to the deprived individual. (Wired Science)
Deaf cats don't have better overall vision than their hearing counterparts, the researchers found. Rather, like deaf humans, the cats are better at two particular visual tasks — seeing objects in far peripheral vision and detecting very slow motion. These particular enhancements might help deaf people assess their surroundings more accurately: "You can't hear the dog running or the car coming at you, so being able to see it seems like a really good skill," says Lomber, of the University of Western Ontario in London, Canada.

After establishing that these two visual abilities were enhanced in deaf cats, Lomber and his team tested whether hearing-related brain areas were responsible for the boost. With the help of a 3-millimeter-wide cooling device, the researchers inactivated very particular regions of the cats' auditory cortices. The coil sits on the outside of the brain and induces a precisely localized hypothermia, causing the region to effectively shut down until the device is turned off.

Deaf cats with chilled hearing-related brain regions lost their visual edge, and in a very specific way. "What we found was, much to our surprise, that these functions were not distributed randomly over the auditory cortex, but they were specifically localized in particular places," Lomber says.
¶ A story you gotta love: Speakeasy hounds are sniffing out Mad Men's plot twists but doing real-world research. When the American Cancer Society called on Sterling Cooper, in the last episode (this is pretend, mind you), did that herald a return of "Connie" Hilton, the real-life hotelier who appears in the show's third season, and (also in real-life) a patron of the ACS?
"He did not have an official corporate charity, but if there was one, it probably would have been City of Hope," said Mark Young, a historian and archivist for the University of Houston's Conrad N. Hilton College, who worked with the show's writer's last year to ensure an accurate portrayal of Hilton.

This morning, Young was away from his office—where a Hilton painting, a gift from City of Hope, hangs—so he did not have full access to his records. But he said he wasn't surprised to hear about Hilton's interest in American Cancer Society. "If someone was explaining how they were going after studying cancer, I can see him getting into it," he said. "He was always fascinated, in a sense, by what made things tick."

Remember Hilton, the character? He was last seen in the Season Three finale, ruefully informing Don that Sterling Cooper was being sold. He and Don shook hands, postponing a whirlwind relationship that ended as improbably as it began. They expressed mutual desire to work together again. One new firm, lost account and Mrs. Blankenship later—by golly!—it's possible that the two men could soon shake on another sort of deal.

Or, while we're speculating, maybe Connie will just introduce Don to one of his pals. Like, say, Walt Disney. "They were pretty good friends," Young said of Hilton and Disney. "They were in the same business, hospitality, and friendly. I wouldn't call them competitors, because Disney World hadn't come about yet."
Whoa, boys! Don't go running off to Disney World in your dreams!
¶ At Real Clear World, Claude Rakisits, of Australia's Deakin University, calls for a Marshall Plan for Pakistan. A nice idea, but hardly viable without first abolishing Pakistan's feudal power structure first. The plea is primarily useful as a reading on how inadequate the national and international response to the summer floods has been.
Unfortunately, the response to what UN Secretary-General Ban Ki-moon refers to as "the biggest, most complex natural disaster we have faced in UN history", was pathetic and utterly inadequate relative to the challenge facing Pakistan.
The spokesman for the global aid organisation Oxfam, Louis Belanger, described last month's meeting as "yet another letdown by the international community".

The participating countries did pledge more funds in response to the UN's global appeal to raise $US2 billion ($2.02bn) but managed to reach only 33 per cent of this.

Taking into account all the new pledges, the US has allotted about $US450 million, Britain has doubled its aid to about $US200m and the EU has given about $US315m.

Australia has committed a total of $75m.

Meanwhile, some of Pakistan's closest friends, China and the UAE, came up with $US47m and $US8m respectively — fair-weather friends indeed.

After a slow start, Saudi Arabia, a country only too happy to spend millions on building in Pakistan madrassas that churn our thousands of unemployable jihadists, has donated more than $US240m. Meanwhile, India, Pakistan's erstwhile enemy, has given $US25m.
¶ Ms NOLA tipped us off to a Tom-Sawyer event that's going to hosted by the Philippine bloggers who run Literary Stew and Coffeespoons, in the second week in November (7-13): read a book published by the New York Review of Books (nyrb) and blog about it.
During the week, Honey and I will collate your posts and blog about them. As soon as you've posted one of your reviews, please leave a link in our comments section. Everyone who participates will get a chance to win prizes at the end of the week which of course will be NYRB books. The prizes come courtesy of
Fully Booked Philippines. Thanks so much Fully Booked! We'll be giving out a prize for the best book review to be judged by Honey and I and another prize will be chosen at random and given to one of the lucky reviewers who participated. This is open internationally.
¶ David Brooks writes about "demosclerosis" (Jonathan Rauch's coinage), the paralyzing effect of pension commitments. While we're not entirely opposed to public-sector unions, the wrong-headedness of public-sector pensions is obvious. (We believe that pensions generally must be funded by payroll deductions — now, that is, rather than later.) (NYT)
In addition, public sector unions can use political power to increase demand for their product. DiSalvo notes that between 1989 ad 2004, the American Federation of State, County and Municipal Employees was the biggest spender in American politics, giving $40 million to federal candidates. The largest impact is on low-turnout local elections. The California prison guard union recently sent a signal by spending $200,000 to defeat a state assemblyman who had tried to reduce costs.

In states across the country, elected leaders raise state employee salaries in the fat years and then are careful to placate the unions by raising future pension benefits in the lean ones. Even if cost-conscious leaders are elected, they find their hands tied by pension commitments and employee contracts.
In our view, this is a corrupt practice, no matter how "legal" it seems.
The end result is sclerotic government. Many of us would be happy to live with a bigger version of 1950s government: one that ran surpluses and was dexterous enough to tackle long-term problems as they arose. But we don't have that government. We have an immobile government that is desperately overcommitted in all the wrong ways.
 
¶ Terry Teachout's "Not Unlike," an illustrated memoir about color television.
¶ The cloudy future of the Yerkes Observatory. (Wired Science)