Daily Office:
Friday, 8 October 2010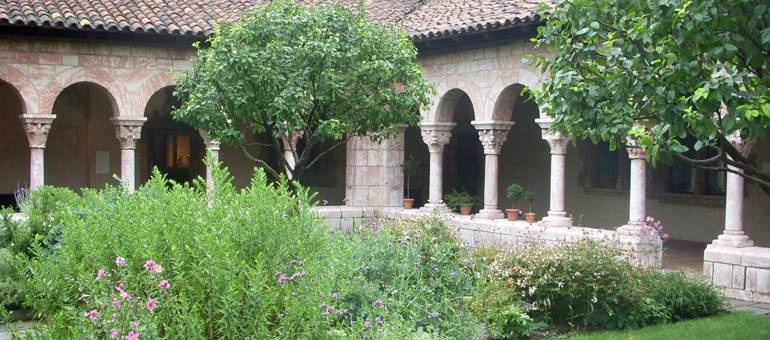 ¶ New Jersey Governor Chris Christie's withdrawal of support for a Hudson River rail tunnel was utterly predictable, because expensive infrastructure prrojects are anathema to Republicans. Why? Because everybody gets to use them. (The governor plans to divert funds to road and bridge repair, which is principally useful to automobile owners.) We wish that this were as obvious to Paul Krugman as it is to us, but no. (NYT)
And right now, by any rational calculation, would be an especially good time to improve the nation's infrastructure. We have the need: our roads, our rail lines, our water and sewer systems are antiquated and increasingly inadequate. We have the resources: a million-and-a-half construction workers are sitting idle, and putting them to work would help the economy as a whole recover from its slump. And the price is right: with interest rates on federal debt at near-record lows, there has never been a better time to borrow for long-term investment.

But American politics these days is anything but rational. Republicans bitterly opposed even the modest infrastructure spending contained in the Obama stimulus plan. And, on Thursday, Chris Christie, the governor of New Jersey, canceled America's most important current public works project, the long-planned and much-needed second rail tunnel under the Hudson River.

It was a destructive and incredibly foolish decision on multiple levels. But it shouldn't have been all that surprising. We are no longer the nation that used to amaze the world with its visionary projects. We have become, instead, a nation whose politicians seem to compete over who can show the least vision, the least concern about the future and the greatest willingness to pander to short-term, narrow-minded selfishness.
Yes, yes, Mr Krugman, you're almost there. All you need to add is that nothing but narrow-minded selfishness can be expected of a free-market democracy.
¶ Kyle Minor's impatience with his own failure to produce a good review of a book that he admires very much, Joshua Cohen's Witz, explodes in a splat at HTMLGiant.
When I was a less accomplished reader (and yesterday I was a less accomplished reader than I am today, as these things are progressive through time), it helped to have training wheels designed by Frank Kermode or James Wood or Margaret Atwood or William Deresiewicz. Reading difficult books alongside those who intelligently explicated them helped me to become the kind of reader who could read difficult books without those training wheels. Why have I become such a stingy and ungenerous person that I find myself unwilling to offer a similar service to someone else? Criticism costs the critic, is why, and while some of the costs — the upset you invite, the ways in which you open yourself to reciprocal criticism for the things you get wrong, the possibility that you fail to achieve the strong criticism your intentions prescribed – are costs I can live with, the cost of time is a cost I'm increasingly unwilling to pay.
¶ Someone's gotta do it — but making a free market in books is something that few people want to think about, much less confront. Perhaps it's the afterburn of the pre-eminence of the Bible among books, but for some reason or other we balk at treating books as commodities, although that is of course what they are to everyone who hands them on their way to the reader. At Slate, Michael Savitz captures the cloud of bad vibrations in which he does his business. (via MetaFilter)
The bibliophile bookseller, and the various other species of pickers and flippers of secondhand merchandise, would never be reproached like this and could never be made to feel bad in this way. Record geeks are, obviously, crazy music fans. The dealer in used designer clothes or antique housewares, when he considers a piece, can evaluate its craftsmanship and beauty with the same gaze he uses to appraise it. But the aesthetic value of a book—its literary merit—doesn't have anything to do with its physical condition. Besides, libraries are for readers, not people who see profit in the shelves. When I work with my scanner and there's someone else shopping near me who wants to read books, I feel that my energy is all wrong—high-pitched, focused narrowly in the present, and jealous. Someone browsing through books does it with a diffuse, forgetful curiosity, a kind of open reckoning that she learned from reading. Good health to you, reader. One day I will be like you again.
More than once, this piece made us think that Mr Savitz and his colleagues could learn a thing or two from morticians.
¶ "Small, crazy details" upend five centuries of physics — which is no surprise, since only now can we see what's really going on in the world, instead of relying on thought experiments. (Wired Science)
For centuries, physicists have thought that the amount of force needed to start a book sliding across a table is equal to the force from friction that keeps book and table stuck together. That frictional force is determined by a number called the coefficient of friction, which is the ratio between the forces pushing sideways and pushing down (basically, how much the book weighs).

These laws were first described by Leonardo da Vinci in the 15th century, and re-derived by Guillaume Amontons and Charles Coulomb a few hundred years later. They've been the stuff of introductory physics textbooks for decades.

But when Fineberg's student Oded Ben-David, first author of a paper in the October 8 Science describing their experiments, tried to reproduce them in carefully controlled lab experiments, the laws fell apart. Ben-David found that he could apply up to five times as much sideways force as the coefficient of friction predicted, and the book still wouldn't move.

"Even in the lab, he couldn't predict what was going to happen," Fineberg said. "Small, crazy details made a really big difference. "
¶ A good friend of the Editor has recommended Instapaper, and we look forward to having the time to explore it, especially because it shares our dedication to the pleasures of long-form reading. As usual, we're too busy reading right now. (Capital; via Tomorrow Museum)
Perhaps, for the small (relative to the whole web) world that has adapted his product, mostly by word-of-mouth, there is a feeling of contributing to the next-next thing by sending Arment a small donation. The fact that Instapaper seems to be heading in the opposite direction from so many sites starting up now—one that encourages reading long-form writing instead of short bursts of text and pictures—is part of what makes Instapaper refreshing. It's also what makes it a risky bet.

"This is the beginning of the end of design," said Rich Ziade, the creator of Readability, another online service that strips article pages from their original design and places them into formatted text. He was standing next to Arment, and the pair were in a carpeted room at the Sheraton in Midtown last week, presenting their tools at the Web 2.0 Expo for a discussion titled "The Reading Experience and the Web." A young man dressed in fitted jeans and Vans sneakers stepped up to a microphone and introduced himself as a user experience designer for websites and applications. He said he is a fan of Instapaper, but wondered if the applications essentially make his job irrelevant.

There was nervous laughter from the crowd, about three dozen or so young people. They were mostly men in button-up dress shirts and khakis (investors and ad sales types) or t-shirts and Converse sneakers (coders and young entrepreneurs). "A few users talk about [our applications] in that it's a little addictive and I think what they're speaking to is consistency," said Ziade.

Take one article on the web and it could be read in dozens of formats. You can view it in a rolodex of web browser choices (Opera! Firefox! Safari!). The text size, font, color and background images can look completely different in each browser, not to mention if the text is squeezed onto a tiny mobile phone or bloated onto a widescreen P.C. "You have particular dimensions and constraints, and all sorts of shapes and sizes on platforms," Ziade said. "We're giving people control."
¶ China wants to give Norway a spanking. Guess why? Norway just slapped China — with a very unwanted Peace Prize.  (NYT)
The Chinese Foreign Ministry reacted angrily to the news, calling it a "desecration" of the peace prize and saying it would harm Norwegian-Chinese relations. The Chinese government summoned Norway's ambassador to protest the award, a spokesman for the Norwegian Foreign Ministry told reporters.

"The Nobel Committee giving the peace prize to such a person runs completely contrary to the aims of the prize," Ma Zhaoxu, a spokesman said in a statement posted on the ministry's Web site. "Liu Xiaobo is a criminal who has been sentenced by Chinese judicial departments for violating Chinese law."

Headlines about the award were nowhere to be found in the Chinese-language state media or on the country's main Internet portals. Broadcasts about Liu Xiaobo (pronounced Liew Show Boh) on CNN, which reach only luxury compounds and hotels in China, were blacked out throughout the evening. Many mobile phone users reported not being able to transmit text messages containing his name in Chinese.
¶ Shocking evidence that parents want to spare their children the languors of childhood abounds in Julie Bosman's report on the decline of picture-book sales. (Is this really a story for Lauds?) (NYT)
"Parents are saying, 'My kid doesn't need books with pictures anymore,' " said Justin Chanda, the publisher of Simon & Schuster Books for Young Readers. "There's a real push with parents and schools to have kids start reading big-kid books earlier. We've accelerated the graduation rate out of picture books."

Booksellers see this shift too.

"They're 4 years old, and their parents are getting them 'Stuart Little,' " said Dara La Porte, the manager of the children's department at the Politics and Prose bookstore in Washington. "I see children pick up picture books, and then the parents say, 'You can do better than this, you can do more than this.' It's a terrible pressure parents are feeling — that somehow, I shouldn't let my child have this picture book because she won't get into Harvard."

Literacy experts are quick to say that picture books are not for dummies. Publishers praise the picture book for the particular way it can develop a child's critical thinking skills.
¶ It is no surprise that New York City and the Federal Government approach counterterrorism in opposite ways. Scott Horton outlines both, at Harper's. We're not New Yorkers for nothing.
The German philosophy, which is close to that of the United Kingdom and the New York City Police Department (explained by my friend Mike Shaheen here), runs something like this: the aim of terrorists is to instill fear and to disrupt lives. Therefore it is only doing the terrorists' bidding when a government makes statements that generally spread anxiety without providing any specific guidance. The approach of these governments is thus to share the basic information but to downplay its significance (usually by stressing that the information is general, that it shows planning but that there is no specific information about an attack). They urge people to go about their lives and to report suspicious activity to the police. Quietly, law enforcement and intelligence agencies will follow up leads, interrogating individuals and making arrests. Generally speaking, however, the aim is to get a good look inside the terrorist cell and follow its threads from within, not moving too quickly. The theory is that, once alerted, the terrorists are less likely to reveal the full scope of their plans or their support network.

The approach that is still favored by the United States federal authorities and the French stresses the need for the state to share its sense of alarm with the public and then to take public measures that show its vigilance even when such measures are not likely to have a high payoff. Compared with its European allies, the United States has also been quick to "spring the trap." That is, it often arrests individuals believed to be involved in a plot early on, giving up the opportunity to learn more by monitoring them. This has in the past been a point of some friction between Britain and the United States.
¶ Special Pencils redux. (Globe)