Golsoncott Note:
Bon-Bons
22 April 2015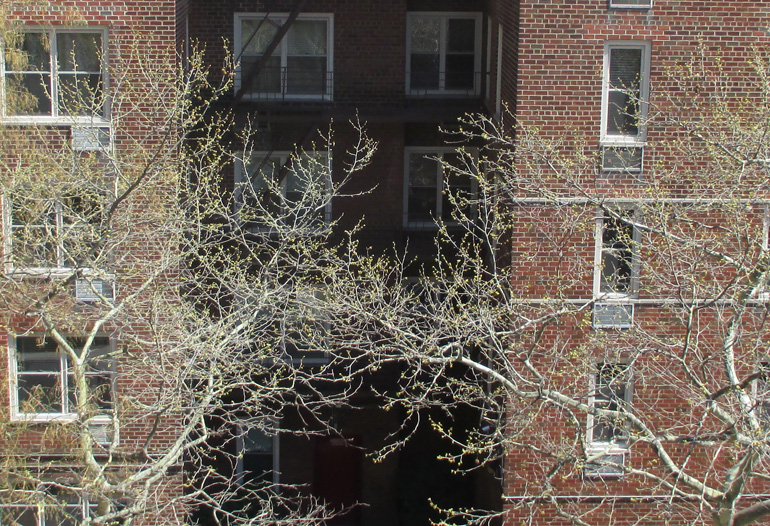 Not having paid attention, I didn't know that Penelope Lively's A House Unlocked is not a novel until it arrived. No: it's a memoir, based not on Lively's own life but on her grandmother's house in Somerset, in the West of England. The house and some of its odd contents are touchstones for recollections of and meditations about the gentry way of life in its pre-war sunset. I've begun work on a similar book myself, and I hope to get on with it. But Lively has left me wondering if I've got what it takes. I guess I'll be finding out.
A House Unlocked manages to be a little history of England, a documentary collection of evidence pertaining to a kingdom and a culture that have almost completely vanished. Some of this evidence is in the nature of behavior — how people acted, what they said — but there is a magical impersonality about the project, because, for the most part, Lively's grandmother, aunt, and other relatives are only doing what they're supposed to be doing. Nobody is wretched, and Lively's grandmother, although she certainly knew her own mind, does not come across as formidable. There are a few surprises. One of the grandmother's friends was a half-English, half-Russian emigrée from Petersburg, whose husband was shot by the Bolsheviks. This woman often stayed at Golsoncott, as the house was called, and wrote two books there. The surprise is that her daughter grew up to become Maria St Just, Tennessee Williams's great friend and correspondent. Well, it's not much of a surprise; it's exactly the sort of surprise that one ought to expect in this book. Typically, while Lively reports that Maria "married a lord," she never identifies her as Lady St Just. She's just Maria.
Golsoncott was built in the style of early Lutyens. It was dignified, in other words, without being quite formal; large, but not at all palatial. Behind it, there stretched expansive gardens, in the style of Gertrude Jekyll. These are rather comprehensively toured. Lively's relative lack of interest in describing the house itself symbolizes, for me, the ambivalence of gentry status. Lively's grandfather was the scion of a modest industrial fortune; the family firm produced household products such as laundry starch and brass polish. (Lively assigns similar good fortune to Charles, in Family Album.) The family were only several generations from yeomanry. They did not think of themselves as squires at Golsoncott, but they appear to have taken the place of a squire. They were, for example, in charge of keeping the church ship-shape. Perhaps, in several generations, the Reckitts would have risen to the top. But the top evaporated before they could do so. The church, as of Lively's writing over ten years ago, was reduced to fighting for its life, with only a handful of local people regularly attending services. And of course Golsoncott itself became unmanageable. It was built to be tended by servants.
The servant problem comes forward in the memoir's final chapter — as does the way of life that required service. Its title, "The Knife Rests, the Grape Scissors and the Bon-Bon Dish," encapsulates the nature of social change that swept over England (and all of the West) in the second half of the Twentieth Century. We no longer have much use for grape scissors, and we're even less inclined to keep such things bright and shiny. Once a hostess's pride and joy, bon-bon dishes have become lumber. Aside from being exhibited in museums, these objects have no place in the world; their very existence is almost intolerable. Assuming that a horde of willing and affordable servants were to descend upon us, I doubt very much that knife rests would come back into use.
I myself inherited two bon-bon dishes. One is a smaller version of the other. Both are made of heart-shaped silver, with most of the decoration in the form of cut-outs — just like the one illustrated in A House Unlocked. (Did Lively produce the illustrations? No one is credited for them.) I have never known what to do with these things, but that isn't terribly important, because they have always been there, and I don't mind polishing them. But I should never in a million years spend a penny to acquire them; they're almost hideous. I have gotten rid of a lot of things less useless and less ugly than the bon-bon dishes, even silver things. But the bon-bon dishes linger on. I'm not sure that I know what a bon-bon really is. The only thing that comes to mind is a chocolate truffle. To be perfectly honest, I didn't know that my pierced silver dishes were for bon-bons, until Lively showed me.
Lively's grandmother, and the aunt who took over the place after the grandmother's death (well into her nineties), did not go in for polishing silver. When the aunt died, and the household had to be broken up, the silver was black with tarnish — ironic, given the source of the family fortune. Neither woman could bring herself to do housework. Lively believes that it would have been "taboo" for ladies to engage in housework, beyond the minimum of strict necessity. They didn't care to wash up after dinner. Or to cook it, for the matter of that. Lively doesn't say much about her mother, but she makes it clear that, from the beginning of her marriage, it was she who kept house and raised the children.
For some odd reason, it was washing-up that mainly broke the spirit of the post-war middle class. Confronted with a sink of dirty crockery, robust women were reduced to gibbering wrecks. … To my mind, washing-up on a normal domestic scale is a rather satisfactory job: you can see what you've achieved. For my grandmother and my aunt — both vigorous and energetic women — it was a personal affront. My aunt, younger and always more flexible in her outlook, came in time to accept the situation, though retaining a dismissive disdain for domestic chores. For my grandmother, it was the final rupture with the world in which she had grown up. (199)
I ask myself if I have experienced a rupture with the world in which I grew up. The world in which I grew up was buried in the ashes of an earlier way of life. It was a great loss for Penelope Lively's grandmother, but I've had the sense, since then, of our all putting together a new way of life.