Morning After Note:
Miraculous Ignition
5 November 2014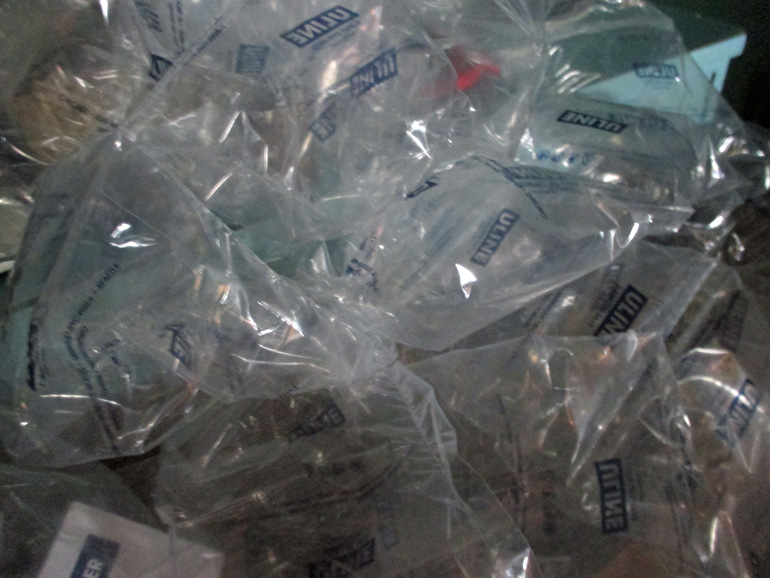 Not even the glowering crenellations of a hundred boxes of books can prevent a flurry of new arrivals. The choices were disciplined: Marilynne Robinson's wonderfully titled essay collection, When I Was Young I Read Books, and Colm Tóibín's contribution to a documentary record of the Irish Famine, plus copies of The Blackwater Lightship to give to friends. Ian McEwan's latest, The Children Act. At Crawford Doyle the other day, I gave my curiosity freer rein, and picked up books by Patrick Modiano (whose melancholy was instantly appealing) and Neel Mukherjee (whose tone of voice suggested the English Literature of India rather than soap opera; still, a gamble). Along, that is, with Jill Lepore's book about Wonder Woman, which I'd asked the shop to set aside for me when it came in. Having just finished Factory Man — on the very day, of all days, on which the Wilfully Mindless Party won control of the American legislature — my reading pile was running low. No more.
But I wish I could remember what prompted me to order John Carey's memoir, The Unexpected Professor: An Oxford Life in Books. I suspect that it had something to do with Inspector Morse and his semi-ilk (Endeavour and Lewis), but there must have been more to it than the Oxford angle. I had never heard of John Carey, and that alone ought to have stayed my hand. About to be eighty, Carey has been an Oxford don for most of his life, writing studies of Donne and Dickens and compiling anthologies for Faber. Such is the rough picture that I have going in. The book arrived only yesterday, and I haven't quite reached the beginning of his university career. But I have not come across anything so compulsively readable in ages. This aspect of Carey's book is made all the more striking by the mellow quality of his tale, which, while not without its excitements, seems remarkably steady. He is, or was for his times, the normalized Alan Bennett: a straight academic. But he is almost as slyly funny as my favorite member of Beyond the Fringe. The Unexpected Professor is a prose classic that ought to begin appearing on the curricula of better schools pronto.
Consider the following paragraph, taken from the chapter about Carey's national service, which he spent largely in Egypt. (I can't think of anything that would keep a roomful of clever boys more highly entertained than this entire episode.) In it, Carey describes a visit to the ancient monastery of St Catherine, in the Sinai Peninsula.
We were not very welcome. It took a while before we managed to attract anyone's attention. At length a monk appeared. He was robed in black, with a flat-topped black hat as worn by Greek Orthodox clergy, and had a grizzled beard. Eyeing our armaments, he expressed regret that the monastery did not receive overnight guests, but said he would show us round next day. So we unrolled our sleeping bags on the warm sand, and took turns on guard duty till dawn. He came to see us after breakfast, and took us inside. It was like a little town, and utterly deserted. Not another soul appeared. Perhaps the other monks were at prayers, or hiding in their cells. After the glaring light outside, the basilica was too dark for us to see anything, so we had to take it on trust when our monk extolled its rare and splendid icons. We declined his offer to show us the charnel house, and he declined our request to see the library. In 1844, a German visitor called von Tischendorf, to whom the monks showed their treasures, took away with him a large portion of the oldest surviving manuscript of the Bible, the Codex Sinaiticus, which has never been returned, and is now in the British Library. Memory of the theft evidently lingered, so we had to make do with a peep through the library door. However, we were shown the Burning Bush, and photographed it for reconnaissance purposes. It did not look a healthy shrub. Perhaps it has never quite recovered from its miraculous ignition. The monastery garden, on the other hand, enclosed in its own fortified wall, was lush and fragrant. Date palms,  lemon trees, olives and figs spread their grateful shade. There were beds of herbs — thyme, rosemary, juniper. Jasmine scrambled everywhere. On leaving we presented our monk with some packets of cigarettes, which he accepted eagerly. In those days no one knew that smoking killed you, so we all smoked, and felt no guilt handing him our lethal packages. I came away thinking perhaps an Oxford college would be quite like this monastery — the seclusion, the scholarly calm, the garden. It was not a very accurate prediction.
This is the sort of triumph upon which the French lavish their explications de texte — although its constant shifts in register are hardly Gallic. The passage begins with Carey's trademark modesty, but only to build to richer and more amusing vistas, hinted at by the lascivious sway of "eyeing our armaments" (linked to overnight), and first accessed in the basilica, where the monk "extolled its rare and splendid [but invisible] icons." This papery-thin irony will prompt a smile on the lips of all attentive readers, while surreptitiously preparing them for guffaws soon to erupt. With the mention of the charnel house, lips part in delighted surprise — what a touch! The tale of von Tischendorf's larceny deliberately and misleadingly threatens to restore straight faces, and the peep through the library door seems to bid adieu to comic possibilities, but this is only to prepare the ground for the brisk production of the Burning Bush. The what? The Burning Bush is produced, photographed "for reconnaissance purposes" (why didn't Indiana Jones think of this?), and thereupon dismissed with the cool disdain that gardeners from the green and sceptered isle have been cultivating for centuries: It did not look a healthy shrub. Blasphemy, surely. Whereupon we are struck down by the truly blazing bush of "miraculous ignition." Not only blasphemy, but pious blasphemy: in this Scriptural setting, few words can swagger with the insolence of "ignition." In dazzling command of his material, Carey deploys comparison to take us to the thriving monastery garden, in which his younger self thinks he foresees his future. The appreciation of this lush haven straddles a serpent-in-the-gardenish gift of cigarettes — over which Carey lingers just long enough to remind us how much time has passed since this visit to St Catherine's occurred, as well as to lodge a curmudgeonly lament for lost pleasures. The paragraph's final words, loitering beneath the date palms, promise a mordant read ahead.
It is brilliant throughout, but the brilliance is no more readily apparent than the splendid icons. It is the reader's treat to unpack the magisterial understatement. On its surface, this masterpiece of Oxbridge wit remains a rather straightforward travel narrative. We went, and we saw what there was to see; now, what's next?
Really, the officers' mess was a better preparation for college life.
Oh, no!
***
Every two years at this time,  I telephone Fossil Darling to repeat my observation, first made in the second Clinton Administration, that the Democratic Party has outlived its usefulness by many, many years — nearly fifty, at this point. I do not mean the values of the Democratic Party, such as they may be, but rather the behind-the-scenes constellation of donors,  party operatives, and policy planners. These men and women have, for the best of all reasons (among others), made every imaginable compromise, and they have not only lost all sense of up and down but are training youngsters to manifest the same disorientation. The inverted crown of the party's failure is its inability to prod the most noble undertaking of its dream of general equality — the eradication of American racism — beyond a point at which it stalled a long time ago. The Democratic Party is in urgent need of a decent burial.
To pick up its standard and carry on the struggle, I propose politics in a new key. Let's give justice, liberty, and equality a rest; these and many other terms have been polarized into insignificance. Instead of approaching politics as the pursuit of ideal virtues, let's allow it to be the expression of our best hopes for ourselves as stewards of this planet — a responsibility to which we have been alarmingly awakened. Let's see how far our own ideas of decency, generosity, and self-respect can carry us.
In other words, let's go on doing what we're doing now, but doing it better by paying attention to what we're doing.