Gotham Diary:
Fez
20 November 2012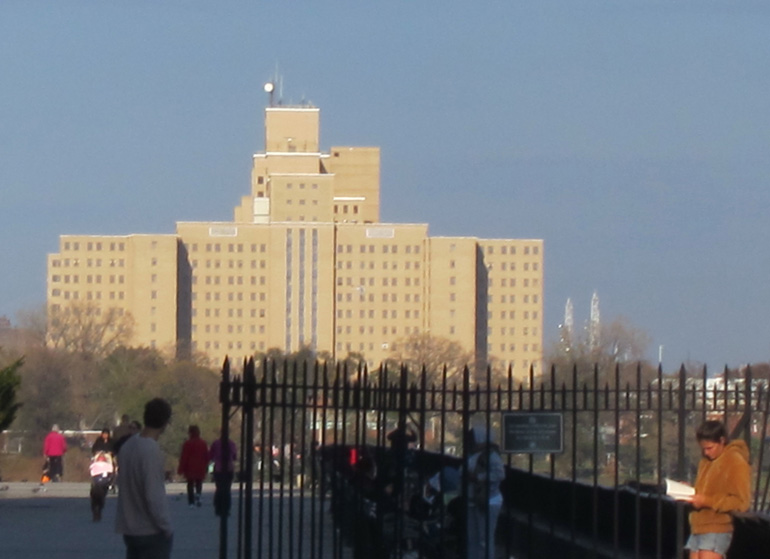 On Friday, I went to see Skyfall, and I enjoyed it in an unthinking way. Every time I did think, I objected, but then I'm that rare bird who has no desire whatever to live in the world of James Bond. And, much as I like Daniel Craig in the role (in any role), he makes one feel his pain. I mean Craig's pain, not Bond's. The real pain of sprinting and jumping and punching. It's wearying. I'd have liked to see more of Bérénice Marlohe; her scene at the bar was the best thing in the movie. More Ben Whishaw, too. Rory Kinnear reminded me of his father even before I knew who he was. (Two Help! references in as many days.)
Fossil Darling, claiming to have the inside scoop, told me yesterday that, notwithstanding Dame Judi Dench's claim that she retired from the role of M voluntarily, the decision was really Barbara Broccoli's. No one, he claims, has appeared in more than seven Bond vehicles, not even Sean Connery. Well, he would know. It's very strange, knowing that Dame Judi has suffered a degree of macular degeneration that leaves her effectively blind; it's as though she has passed on to some higher plane. She puts a new oomph into the idea of acting, quite the opposite of a sighted actor's pretending to be blind.
The motocycle chase atop Istanbul's Grand Bazaar made me wish more than ever that Orhan Pamuk would write a sinister screenplay to show off his beloved city — preferably in a January fog. From a grandish room in something like his family's old apartment building, a formidable matron would run an operation dedicated to corrupting promising young politicians with the favors of temptresses played by the likes of Marion Cotillard. The story would be set before World War I, so that all the men would wear fezes. (We watched Pascali's Island the other night. You still can't get it on DVD, but the VHS tape worked.)
What I really wanted to see on Friday was Arco, but the showtimes didn't work for me.  
***
Thanksgiving is just two days away, and I'm not sure how many people are coming. Six for sure — and probably just six. But I'm preparing for ten. I'm shopping today and cooking tomorrow. It's a tremendous bore not to have access to the balcony, which always serves as a pantry when I have a party; I've nowhere to put anything. That goes for the apartment generally. I'm nowhere near having the emergency closet space — empty most of the time, that is — that my sanity demands. Progress on the de-accessioning front is slow. But it has finally touched the library. Yesterday, I took four shopping bags full of books up to HousingWorks. Four shopping bags — containing only forty books. True, many of them were big fat books, books like Simon Schama's Citizens (it took a while for me to realize that Schama is Not For Me). But the total of books culled so far is a measly 49 — not even one-twentieth of my goal.
Going through the history books, I tried to sort by time (Antiquity, &c) and space (Asia, &c), but I ran out of room very quickly, and the European pile was soon toppling over all the others. It was more a miscellany than a collection. Two books that I wanted to give away but didn't were Jonathan Spence's In Search of Modern China (still basic and comprehensive, even if it has little or nothing to say about China today) and Niall Ferguson's The Ascent of Money (concise on the origins of modern banking, even if Ferguson is a dreadful old Tory).
I'm keeping a record of all the donated books. I opened a new database on ReaderWare a while back and I'm filling it, initially, with culls. In the "Location" field (which I had to insert myself), each book is shown as being shelved at "Donate 2012." According to this new database, the only books in my collection are three novels by Elizabeth Taylor. (I entered them when I created the database because they were piled on my desk, and I wanted to give the new barcode scanner a go.) Their location is (unhelpfully) given as "New." Happily, I know where they are; the information is stashed in the A:\ drive crammed within my skull.