Weekend Note:
Sitting on Ready
11-12 August 2012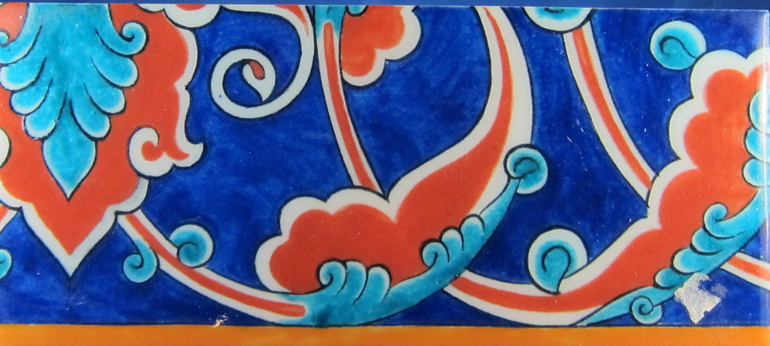 The week ended on a nice note: the blood test that I took on Friday morning came back "normal," giving the green light, in the late afternoon, to Tuesday's Remicade infusion. I did not fret overmuch about the alternative outcome, but I did go to the movies simply to divert my attention. Otherwise, I don't think that I'd have seen The Campaign in the theatre. But it was the only thing showing up here, and the time was right, so I went and laughed. The best thing about the whole movie is the "Dermot Mulroney" joke at the end. The next-best thing is the name borne by the wicked jillionaire brothers who plot to buy elections: Motch. Rhymes with… 
Packages in the mail this week: two Library of America volumes that I'm not going to specify because it's embarrassing that I didn't them already, and Tom Scocca's Beijing Welcomes You. Kirsten Potter reading Colm Tóibín's Brooklyn, unabridged. My Beautiful Laundrette (DVD). Graham Hodge's Taxi! A Social History of the New York City Cabdriver. And a new, "big" London A-Z, complete with Heathrow's Terminal 5 on a page that's tacked on at the end. Also new: I didn't realize that Belgravia and Kensington are not included in the congestion-charging zone.
***
The thing about the blood test was my platelet count.
Have I mentioned the cucumber salad that I developed earlier this summer? It is simplicity itself — if you have the special mystery ingredient on hand. This is one of those New York specials, a no-work, I-hate-to-cook showpiece that depends on a bottled concoction that's probably hard to find outside big cities. This one comes from a Belgian manufacturer called Belbery, and the product is Fresh Lime Vinegar. ("Belbery" is somewhat easy to overlook on the label; what you won't miss is "Royal Collection".) Even if you don't want to make my cucumber salad, I urge you to find a bottle of this stuff, because it gives new lease — summer's lease, certainly — to salad dressings. Because it is slightly viscous, it has the feel of oil without the heft. In my cucumber salad, there is no oil at all.
All you need, beside the Fresh Lime Vinegar is a radish or two, a peeled seedless (hydroponic) cucumber, a box grater and a bowl. Slice the cucumber into the bowl, using the grater's mandoline blade. Then grate the radish. Stir to combine. I know when I've got the combination right when the blend of pink and green becomes a sort of Chinese-New- Year-goes-Newport. Then toss with a dollop of Fresh Lime Vinegar and twists of salt and pepper. Voilà .
Because there is no oil, this salad is a welcome accompaniment to cheese dishes.
***
Ordinarily, I'd have scheduled my next Remicade infusion for the middle of September — within a day or so of coming back from Fire Island. And that was the rub. My régime of widely-spaced infusions entails the risk (but not the certainty) of feeling rather low for five to ten days at the end of the interval. I did not want to risk feeling low for the last five or ten days of vacation, especially since the very last days would involve packing up to go home. So I decided to "go regular" for a change, and go in for the infusion before vacation. (Eight weeks is the normal interval.) Rescheduling the infusion was a bit of a hassle, but it got taken care of, and I went in on Friday morning for the pre-infusion checkup. That's when the platelets came up.
I've been reading Tom Scocca for a few years, first at The Awl, then on his own site, and then, less often, at Slate. When I saw that he had a book coming out about Beijing's ambitious plans for hosting the 2008 Olympics, I ordered it immediately, and, when it came, I opened it up immediately. I'm finding Welcome to Beijing to be wonderfully entertaining, but I am reminded on every page that I would probably not get along in Scocca's company. This is not at all unpleasant, however. No get-togethers are in the offing, and I'm free to appreciate his sensibility without worrying about his judging mine. That's it, you see: I'm pretty sure that he would not think much of me. Put it this way: I can share his sense of humor, but I don't think that he would share mine. He is not a giggler like me. He is not tickled by the foolishness of human vanity and aspiration. I won't try to characterize what his reponse is, but I'll just say that "tickled" doesn't describe it. I'm afraid that my giggling might strike him as heartless or lightheaded. Perhaps it is.
And then of course there is sport, which Scocca is interested in. I must say that there has been very little of it in the book. We'll see how that continues, but for the moment I'm impressed by his treatment of athletic performance as beside the point: Welcome to Beijing is a book about showing off, not earning gold medals.
In any case, Tom Scocca writes like a god: strong and clear but replete. Like Edward St Aubyn, he registers Evelyn Waugh's shock at the baroque insanity of things, but with the gravitas and imperturbability of Hemingway. You get the feeling that he could kick as hard as H L Mencken, but you don't feel that his never quite doing so is a shortcoming. Somewhere in the background, I suspect, is a passion for Mark Twain. 
 ***
Kathleen was more worried about the platelet count interfering with my infusion than I was, although I didn't find this out until later, after I'd received the go-ahead from the doctor's office. She did "a little research" after I called her to report the morning's uncertainty, and she concluded, as my internist had already done, that Remicade often causes platelet counts to drop. Indeed, my platelet count took a plunge right after my first infusion, in 2004. But the rheumatologist didn't have the pre-infusion blood tests. His concern, two months ago after the last infusion, was a relatively small drop in the count, a fraction of the 2004 fall-off. So I took the blood test to my internist in early July, and he showed me the bigger picture. He advised me to monitor any bleeding, checking to see whether it was taking longer to stop. I give myself a good kitchen cut at least once every two months. Blood loss does not appear to have increased. I didn't give the platelet count another thought until Friday. Uh-oh. But, in the end, as I said at the top, o-kay.
A staggering treat: having finished up the tidying on Saturday and relaxed for a few hours with Tom Scocca's book about positive thinking in China, I came into the blue room to dress for dinner — we were going out. I clicked onto a cocktail hour playlist that I've been developing, and what d'you suppose came on? Morton Gould's wicked deconstruction of "Limehouse Blues," a chart that opens with a nosegay of Charlie-Chan clichés. I had to listen to it five times before I could bring myself to leave.
***
Because of the need to stay infection-free before a Remicade infusion, I didn't see Will over the weekend.
But I did finish Tom Scocca's book; and then, I finished Edward Pearce's book about Sir Robert Walpole, not a biography really but a study of the first Prime Ministership, if that's the word. Pearce is full of fun, with donnish references to everything from The Mikado to The Pickwick Papers. (Like everyone else who writes about British history these days, he refers to, if he doesn't actually cite, 1066 and All That.) Then Kathleen and I went out to dinner and I spilled the beans about my writing project, which was conceived last summer but which underwent an amazingly creative buckle just this past week, in time for me to go out into the desert (Fire Island) and work on it some more. I made a list, this morning, of topics that I wanted to be sure to include, but it was only when I added a fifth item to the list that I realized that I had the titles of my chapters.
I told Kathleen about it only because I was worried that she'd find me preoccupied, thinking about something that I wasn't talking about. Now I have to work a bit harder, against that bit of sharing.
Sport turned out to be the only explanation for the treatment of his enemies by Sir Robert Walpole. Edward Pearce and biographer J H Plumb wrote of a "coarsening of the fibers," but no one as sensitive to the nuance of Parliamentary debate as Walpole was could be fairly dismised as "coarse." Coarse people aren't capable or Walpole's command of sane discourse. Pearce is happy to call Walpole a "hater," but I think that that's wrong. Walpole was a good old boy who believed, as good old boys do, that a defeated opponent ought to be destroyed. No mercy. Mercy is an obscenity for these people. Dispassionately, Ã  la Machiavel, you destroy your opponents simply because they have put themselves in the way of being destroyed by you. There is nothing coarse about the destruction. In short, I feel that there is much to be learned, still, from Walpole's amazing ministery.