Gotham Diary:
Bureau
14 June 2012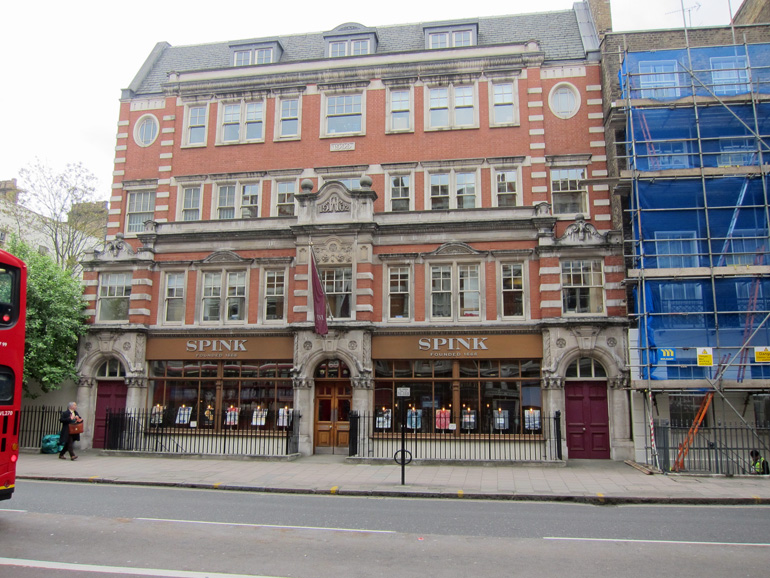 From the pit of my lassitude I roused myself yesterday afternoon, to transact some overdue business. Renewing our Orpheus subscription, for one thing. (Ouch-makingly pricey.) And then, a call to renowned gastroenterologist Dr P* M*, for a slightly overdue you-know-what in July. (Cue the NuLytely infomercial!) Now all I need to worry about is the dentist. I really can't talk about the dentist; legal issues might arise. The dentist himself is a perfect gent, but his technician — I think she hates me. She certainly makes me more uncomfortable than I've ever been during a routine cleaning. So I keep putting off going, and my inquiries about other dentists don't go very far, because mine could hardly be much more convenient. Kathleen's dentist, for example, is in Rockefeller Center.
Of course I immediately felt that I was to be commended for these bureaucratic exertions. Encore du champagne! I mean, I did put a lot of work into putting them off for so long. That was some arduous procrastination!
***
Because we dine on the late side, I'm not only ravenous at the end of the afternoon but obliged to do something about it. Every now and then I try to find a "healthy" snack, something that fills me up a bit without raising the cholesterol or salt levels. I should say at the outset that Fruit Doesn't Work. Not by itself, anyway. So when I stopped in at Fairway after lunch yesterday, I looked over the bags of "mix," as in "trail mix." I bought a "health mix" that consists largely of soy nuts. And a small tub of Siggi's plain yoghurt. I have always been mad for plain yoghurt, probably because I started eating it when the idea of swallowing housepaint would have been appealingly naughty. The sheer chalkiness is wonderful — medicinal, if in an entirely different way from Laphroaig.
And Siggi's is the best yoghurt that I've ever eaten. If it were any thicker, you'd have to cut it with a knife. (It's as thick and heavy as buttercream — but fat-free, of course.) I think that I shall stir a smidgeon of the health mix into it. Soy nuts are very small, aren't they? (I'd never seen one.) Very easy to drop on the floor. Together with a dozen delicious red cherries, the snack was agreeable and sustaining. It's what a truly health-conscious person would have for lunch.
***
The bad news about the layoffs at the Times-Picayune, following so fast on the bad news about printing cutbacks, has made me wonder if it wouldn't be better just to get it over with and stop newspapers altogether. I've been so demoralized by the Times that I've wanted to crawl back into bed. The stories that weren't downright dismaying — sexual predation on the Scout app; Maureen Dowd's report from the Sandusky trial — make me feel old. Or rather, they make me feel that I don't want to play at being young anymore. Too much work!  Being old is fine; it's feeling out of it that rankles, and the Times has taken to rewarding my years of faithful attention by rubbing my nose in out-of-it-ness.
I took refuge in Philip en de anderen, the first novel of Cees Nooteboom. I can't really read the text fluently, but I can make out a lot more than I thought I could; my French was almost this bad ten years ago. But even when I can make out the words, the meaning eludes me.
Ik was toen nog erg klein en ik kon niet bij de bel. Op de deur bonzen of met de brievenbus klepperen, soals ik anders altijd deed, durfde ik hier niet. Ten einde raad ben ik toen maar rond het huis gelopen. Mijn oom Alexander zat in een manke crapaud van verschoten paars pluche, met drie gelige antimakassars, en hij was inderdaad de vreemdste man die ik ooit geziet had.

I was very short at the time and I couldn't reach the bell. To bang on the door or clap the letter box, as I would do anywhere else, I didn't dare here. At my wits' end, I walked around the house. My uncle Alexander sat in a lame squat armchair upholstered in faded purple plush, with three yellowing antimacassars, and he was indeed the strangest man I'd ever seen.
There's something about the walking around the house that I must be getting wrong. Is Alexander sitting outside? And why would an armchair be "lame" (or "limping")? I had to look up crapaud in Robert, where I found that it is indeed used with fauteuil to mean "squat armchair." It's all rather dream-like. I can't find a copy of the English translation published in 1988, but I did find it in French at Alibris. Until it arrives, I'll content myself with Nescio, who, after all, is said to be the "most beloved" Dutch writer, and whose stories I have in their fine NYRB trasnlation.
I'm this close to re-reading Colm Tóibín's Brooklyn.