Weekend Note:
In All Its Stages
25-28 May 2012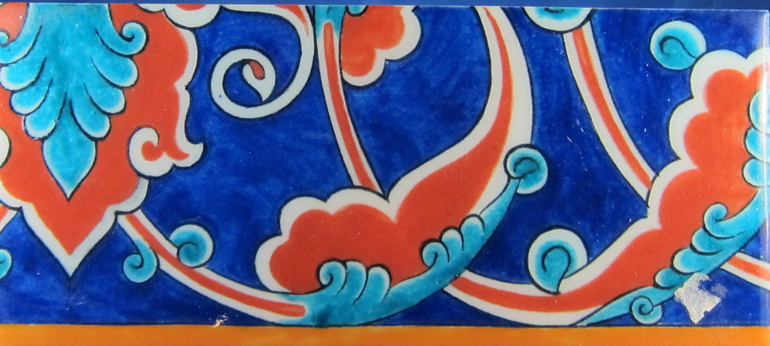 Friday
The weather is seriously disagreeable. It is always either too hot or too cold, and the air is so saturated that it is stuffy even in a breeze. Yesterday afternoon, I was quite sure that I was coming down with something, having sat by a fan for an hour or two, to the point of near-refrigeration. The mornings and evenings are densely foggy, which would be romantic if it weren't so uncomfortable. Even the odd bursts of thunder are off-putting. They come out of nowhere and are always too loud, like an overgrown thirteen year-old, such as I was once.
The only good thing about the weather is that it suits reading about Ivy Compton-Burnett. About — not the novels themselves. I won't be reading Compton-Burnett's novels for a while yet; I'm still working up my nerve. (I heard yesterday that the three Elizabeth Taylor novels that I hadn't got were safely arrived at Crawford Doyle, so I'll be starting in on Palladian within the next couple of days.) No, the Ivy has been mitigated by a third party, one Robert Liddell. (A relation of Alice?) His Elizabeth and Ivy, a very slim volume from 1986, is a sort of scrap book, weaving a text out of excerpts from letters, often his own, and recollections of the two authors, with whom he formed what Francis King, in an introduction, calls an equilateral triangle: Ivy, Elizabeth, and Robert held each other's work in the highest esteem (actually enjoying it, I mean), but only rarely found themselves in the same room. Where Ivy was involved, that room was invariably in her house in the direly apt Braemar Mansions, one of the deeper recesses of South Kensington if the A-Z is anything to go by. For his part, Liddell left England, never to return, in 1947, bereft of a beloved brother lost in the war. By then, he had taken tea with Ivy five times; Elizabeth and Ivy had not yet met. "English reserve" doesn't begin to do justice. But of course these were writers, happier to scribe letters than to sit through "tea in all its stages" — one of Ivy's mordant phrases.
As a precision bomber, Ivy flew somewhere between Oscar Wilde and Ruth Draper. Of a disapproved novel and its author, she remarked, "A side of life I know nothing about. And I can't think how she does either." But in Taylor's words, Ivy's was a "grim, uncosy life," haunted by mad Victorian childhood horrors out of East Lynne. (Or so it seems from having tiptoed around them, and not reading the bits that threaten to be gruesome, in Hilary Spurling's biography.) Only on days such as we've been having lately does it seem bearable to think about; the contrast is not so painfully sharp.
I don't care much for Robert Liddell; he is fastidious. He, too, had a dreadful upbringing — a wicked stepmother — and he seems to have been in love with that brother. Life in the Levant — Cairo, Istanbul, and Athens finally — eking out a living working for the British Council, may have really suited him, but it comes off here, in Elizabeth and Ivy, as a sulk. The book is fussed by Liddell's ambivalence about publishing private letters, even though at the time of publication their writers had been dead for more than ten years. Liddell and Taylor corresponded rather too elaborately about their pact of mutually-assured destruction, with results all to easy to predict.
I scrupulously carried out my promise to her, despite the dishonest if well-meant advice of various people who suggested that I should deposit her letters in a great library. I know about great libraries and their ways, having worked in one.

Later, to my surprise, I heard that my own letters [to her] were still in existence. She hadd told me that I might rely on their destruction, but the note which she left directing this had become deeply embedded among them. Her husband kindlyh returned them to me, and I was able to do a great deal of destruction for myself.
For my part, the destruction of documents of any kind is very bad, and the urge to destroy letters seems deeply unwholesome, suggesting as it does that they were meant only for pleasure of a cinq-à -sept nature. 
Saturday
It is so good to be reading Elizabeth Taylor again. I had begun to forget the sound of her voice, of her quick, dry observations that are nonetheless packed with import. The three novels that I have yet to read arrived at Crawford Doyle the other day; I'd been very good and not bought them off the shelf in London. I might have done, had I seen Palladian, the one of the three that I'd resolved to read first. It's a retelling, or refiguring — all drolly self-conscious on the heroine's part — of Jane Eyre. I can't put it down, and probably won't.
Yesterday, Ms NOLA and I celebrated the return of Summer Hours — the publishing world's free Friday afternoons — by running around in the heat and humidity until I, at least, was quite wilted. After a nice lunch, we went to the clothes shop where I buy the things are too special or pricey to order from catalogues, and found myself a jaunty summer jacket. I was hoping for color — yellow or peach would have been dreamy — but colors are out in these austere times, so I settled, not discontentedly, for a navy blazer adorned with chalk stripes too wide and too widely spaced for it to be mistaken for a suit jacket. On a smaller man, it would cry out for bow ties and boaters, but I don't think that I'll have any trouble making it work for me. And I bought some crazy Robert Graham socks. (Mine are in khaki, not orange.) 
Then we went to MoMA, to see the Cindy Sherman show. I can't write about it yet, because my head is bursting with responses, many of them contradictory. It feels as though the work — the later, larger pieces, not the Untitled Film Stills, which are wonderful and have always been wonderful, and undeniably engaging as art — had absolutely nothing to do with "art," but the towering pile of notions that it did give rise to seem to totter and waver as if about to fall into the familiar mess of "art not yet understood." I was very glad that I didn't miss the show, but at the same time I felt that the show had nothing to say to me. I gather that Ms Sherman is a charming, intelligent, and attractive woman, but her work is thoroughly mined by the misery of a plain, somewhat doughy adolescent girl whose brains were of no interest to anybody. (Least of all to herself.) The only certainty is that I have no need to see the show a second time — but who knows how long that will last?
Leaving MoMA, we had trouble finding a taxi. It was almost four o'clock, and the witching hours had already begun. Taxi after taxi flashed its off-duty lights and sped emptily past. I felt quite persecuted; dragging along midtown sidewalks was not how I wanted to expend what energy I had. Eventually we caght a cab on Madison, and went straight uptown to collect the Taylors.
Later, after Ms NOLA had gone off to run an errand of her own, before returning for dinner, I collected some boxes in the package room. Items that I ordered by phone on Wednesday arrived two days later. Well, in the case of the 25-pound bag of King Arthur Flour, the very next day. One of yesterday's cartons contained three pairs of shorts, in burnt orange, lime, and Breton red, together with a seersucker shirt to with the orange shorts, which are cut a bit long and, arguably, regrettably, cargo shorts. I will not be wearing them out of the immediate neighborhood, and they'll be great for Fire Island. I have just begun ordered pants and shorts in actual waist sizes, instead of elasticized ones; the latter are perfect for wearing around the house (I can't bear to be in trousers when I'm working), but they come in the dreariest colors, sand, stone, mummy, ash-heap. Which reminds me of the most marvelous anecdote from Elizabeth and Ivy. Elizabeth Taylor's first visit to Greece was on a cruise.
In a café in Rhodes three Englishwomen walked in wearing the most outlandish holiday clothes and panama hats, with lots of raincoats and cameras and walking sticks and rucksacks. They stood looking about for a waiter and one said in a loud voice: "How do we attract attention?"
(Oh, the joy of not once having been taken for American in Amsterdam. What is it about Anglophones abroad?)
Ms NOLA mentioned at lunch that, having been occupied by project involving endless photographs of cuts of red meat, she can't think of eating it. So for dinner I made an absurdly plain shrimp and red bell pepper risotto, without seasoning of any kind. A few grinds of sea salt brought the dish to life at the table, where its simplicity was welcome alongside a vibrant cucumber salad that I'd bought ready-made, at Agata & Valentina.
Sunday
The weather, having been unpleasantly various, has settled down to an unpleasant sultriness. The sun stays hidden away, which is perhaps a mercy. We have turned our backs to it in any case; we're reorganizing cabinets and closets.
I'm saving the last closet for tomorrow, but not from laziness or procrastination. I want to save my strength for dinner. I was going to try something new last night: Poulet Robert, a recipe appearing in Elizabeth David's posthumous collection, Is There a Nutmeg in the House? You take a chicken and brown it, whole, in fat that has been seasoned with the innards, some cubed ham, and an onion. Then you flame it in Calvados. After stirring in wine and mustard (the Robert part), you clap a lid on the pot and let the chicken simmer for forty minutes. Only then do you "joint" it — cut it up. But by the time Kathleen got home from her afternoon of utterly fruitless shopping (all she's asking for is a nice black jacket, but no), it was too late to start following an unfamiliar recipe that would require at least an hour, so I put it off, and now I've got to do it tonight.
The thing is, I went ahead and served chicken last night anyway. I found two legs in the freezer and tossed them into a gratin dish with the tempura-like marinade that I use for chicken and London broil (a combination of safflower oil, hot sesame oil, soy sauce and lime juice), and baked them in a medium-hot oven for forty-five minutes. Then I ran the legs under the broiler. It was extremely simple, and far more successful than it deserved to be. But tonight, we have to pretend that we had something else last night.
I wouldn't have cooked at all if it hadn't been for the two ears of fresh corn that I'd picked up at Fairway. Corn, I've learned, really doesn't keep. I don't mean the wonderful fresh flavor, which dissipates very rapidly and never survives the trucking to Manhattan. I mean just the basic desirability as a foodstuff. Left on the counter, or in the fridge, overnight, the ears dry out and the kernels shrivel and I feel like an idiot. So, basically as they say, I cooked the chicken to go with the corn. And I felt marvelous! I was using up stuff that was just sitting around. The freezer and refrigerator are a long way from the emptiness that I yearn for, but they're strikingly less cluttered than they used to be. As a matter of course — not just after a heave-ho session with the dubious leftovers. I don't keep dubious leftovers anymore.
Before today's closet session, I finished Palladian, and what a treat it was. "She was by now so much in love with him that she was ready at all times to take offence at what he said." It is a deeply funny book. 
Monday
Just back from The Best  Exotic Marigold Hotel, which turned out to be a deeper and richer comedy than we expected it to be, happy endings notwithstanding. Question: where was Bill Nighy before he became such a big star?
Almost everyone in the audience was old enough (like me) to be retiring to the Marigold Hotel; one has to wonder what business opportunities the film will have opened. On the short walk home, Kathleen ventured that India would probably be more frightening to live in than China, as a retired person, but I disagreed, if only because insofar as India has a common educated language, it is English. Isn't it?
Earlier, while Kathleen was reorganizing her wardrobe for the summer, I was listening to her playlist for a change: Joni Mitchell, Steely Dan, Hall & Oates, Bonnie Raitt and so on. It was shockingly dated. I could remember when all of it was new, the latest thing. I can't say the same of Mozart, Schubert and Brahms: they have always been there, and they had always been there by the time I grew ears for music. All my life, performers have been working hard to transform what the classical composers wrote down into sound for all to hear, and every good performance has been a re-creation. I don't know how long it has been since I listened to anything else; it has been months — well over six — since I last listened to my pop playlist.
***
The poulet Robert was a hit with Kathleen last night. I worried that it would have an odd, strong flavor, partly because the bird was stewed in wine but mostly because of the bird itself: next time, I must remember to write down the particulars on the label. It's a farm brand carried only by Fairway, so far as I know, and I've never seen chickens quite like. The drumsticks are unusually long and slender, as is the body, once you get the bird out of the plastic. The meat is not so tender, and the flavor borders on gaminess. I thought I'd bought something else. But last night, it came out very well. I stuck to the recipe, and resisted adding a dab of cream to thicken the sauce. I was surprised that the cavatappi noodles that I served alongside the chicken flourished in the brothy sauce.
After dinner, we watched A Question of Attribution, Alan Bennett's 1992 adaptation of his play about Sir Anthony Blunt and "HMQ" for the BBC, with James Fox and Prunella Scales. It's still very exciting — but rather a shock to think that it was made twenty years ago. When the Queen strides into the gallery, you think: imagine carrying a handbag in one's own house. I suppose that Her Majesty does so whenever she leaves her private apartments, but one wonders. James Fox is marvelously impatient as Blunt — almost everything that crosses his path is a potential bore, and he hasn't got the grace to conceal it. The Queen is just the opposite: prepared to take interest (or at least to seem to do so) in any kind of information. Thanking Blunt for the little art tutorial that he delivers about her Titian, she looks forward to opening a public swimming pool and learning about pumps. The aristocrat is almost childishly transparent; his sovereign is inscrutable. Does she know, you wonder. Does she know, that is, that Blunt is a traitor, about to be disgraced? It's hard to believe that she would see fit to be so civil to a spy whose tattlings may have contributed to the deaths of British soldiers and other operatives.
In Best Exotic Marigold Hotel, the character played by Celia Imrie tries to join a club at reduced rates by claiming to be Princess Margaret. The manager compliments her on having kept her good looks for the nine years since her death, and seats her opposite Prince Michael of Kent, who of course turns out to be the philandering member of her own party, played by Ronald Pickup. Which would work better for me, under those circumstances, Captain Smith of the Titanic or Santa Claus?
In a little while, I'll make a salad with the white meat.