Weekend Note:
Easter &c
6 – 9 April 2012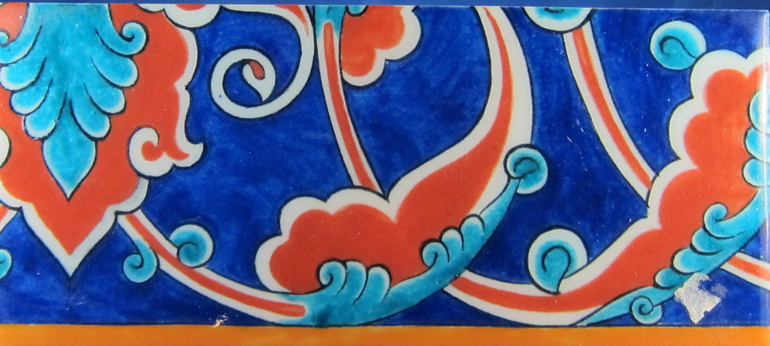 Friday
My grandson was very happy to interrupt a conversation that I was having with his mother this morning, but he didn't see the need to say anything once he took possession of the telephone. "So," I suggested, "Do you want me to do all the talking?" "YES!" he barked. We'll see how long that lasts. Ray Soleil has taken to doing me a great favor: getting me used to being addressed as "Old man." For the moment, Will still calls me Dadoo.
***
Last evening, I watched The Prince and the Showgirl, and then My Week With Marilyn, the recent movie about the making of The Prince and the Showgirl. I was keen to take the fullest possible measure of the two impersonations. The earlier movie, which I had somehow never seen, was surprisingly more pleasant than I expected it to be, and never have I seen Monroe look more gloriously yet at the same time simply beautiful.
In fact there are three impersonations, and let me say right away that it was much more agreeable to understand what Judi Dench was saying (in her role as the dowager queen of Carpathia) than to struggle with Sybil Thorndike's strange accent. When she spoke French, she was far more comprehensible.
As for the principals, I had thought, after seeing My Week With Marilyn in the theatre, that Kenneth Branagh did a stupendous job of impersonating Laurence Olivier, but I came away from The Prince and the Showgirl convinced that it was Olivier who impersonated Branagh, avant la lettre as I put it the other day. My judgment of Michelle Williams stands: she shows up Marilyn Monroe. Williams is a great actress, disiciplined down to the slightest frisson. Marilyn Monroe was, or behaved like, a model and a celebrity who could not be troubled to do the hard work of acting. She knew that she didn't have to, really, in order to be a star, but I expect that she would have had a happier life if she had not felt privileged to lay back.
And Michelle Williams is genuinely sexy. When she leaned in to kiss Eddie Redmayne — well, I thought what it means to be happily married. In the end, Williams can't do a really credible Monroe because what she really can't do — what would have been so much more obvious if Monroe hadn't dyed her hair — is Betty Boop. But she's so personally gorgeous that, instead of impersonating Marilyn Monroe, she redeems her.
Saturday
I wonder why I am always tired, but then I consider: I am always busy. Unless I am reading, I am working at something. Set aside my activities here, and there's t of housekeeping tasks, which arrange themselves in two companies. The first is the roster of everyday jobs, such as washing the dishes and making the bed, and the regular jobs that recur at greater intervals, such as arranging for the laundry and changing the sheets on the bed. I try to shop for food every day; it's still more accurate to say, alas, that I try never to shop for tomorrow or the next day. The unthinking rhythm with which these obligations can be dispatched goes a long way to determining the day's happiness.
Then there is the other company, comprised of strangers as it were, projects that arise no more often than once a year, or perhaps only once and for all. Library management probably oughtn't to fall into this company, but it does seem to; instead of being managed by a steady, conscientious librarian, my collection of books is in the hands of a series of ferocious Turkish sultans who, once they have taken over and reorganized everything, give the bookshelves no further attention, until at long last their negligence leads to insupportable conditions and a new coup is compassed. Then there are the projects that, in one's twenties, one thinks of as "getting organized"; in one's sixties (or later), they reek so strongly of mortality that they are virtual amulets that ward off death. As long as you are diligently preparing to "leave your affairs in order," your life will be spared. Or so you feel, even if you see right through it.
The two companies dance in a complicated round, following steps that it takes, or at least has taken me, many years to learn. Almost every day, I suffer a moment of regret: why is it all coming into place now? That is one. The other is this, felt almost as a child feels it: now it is time to go to bed.
***
Yesterday — in the evening mostly — I read Elizabeth Taylor's last novel, Blaming. I read it almost whole, almost all of it — all but ten or so pages — in the one day. It's true that it's not very long. It has something of the power of a great novella, such as The Heart of Darkness. This, one can hardly pretend not to think, must owe something to the fact that Taylor knew that she was dying (of cancer) as she worked on the book, and especially as she prepared it for publication. There are two deaths in the novel; one happens almost immediately, just far enough into the book to be perfectly shocking. The art with which Taylor averts your attention from its impending is immediately gratifying. The other occurs near the end, after the story threatens to have petered out. This second death is not shocking at all, but it creates a puzzlement that perhaps troubles the reader more than the characters. One closes the book in a storm of aesthetic and moral uncertainty. This, too, is brought off with great artistry.
And yet Blaming is often as funny as anything, especially where children are concerned. But I find that there is almost nothing that I can say of Blaming that isn't in the nature of a spoiler. I shall have to write about it elsewhere. For the moment, I'll simply point out that I'm glad that it was the fifth Taylor novel that I read, and not the first or the second. Just as one would not want to read Persuasion before Pride and Prejudice. (And I think that Persuasion is a very great novel, perhaps Austen's finest; but there are those who do not.) If had to pick two out of the five titles, I'd say that the other indispensible one, and the one to read first, would be The View of the Harbour, which I read last. But they're all marvelous. I've heard Angel referred to as Taylor's masterpiece, but it is in effect a sport, a recreation, quite unlike the other books that I've read. But this kind of list-making, which I'm clearly indulging because I can't write about Blaming, is foolish. It's time to get breakfast.
Monday
A scene of what felt like maximal disorder: all the dishes from yesterday's dinner, and all the window areas in disarray — the handyman came this morning, as scheduled, to change the HVAC filters. I should have liked nothing better than to spend the day in bed, finishing up various books, but, no, that was definitely not to be. As of this writing, the rooms have been restored and the second of three dishwasher loads is running. I've washed the wine glasses, but not the water glasses. My moving parts are moving very slowly.
It was a day worthy of all the preparation and cleanup.
Here's how I roasted the ham: I cored a pineapple and lay rings along the bottom of the roasting pan. Then I sat the cut edge of the ham atop the rings and poured maple syrup all over the rind. I put the pan in a slow oven and basted the ham every twenty minutes. I'm not sure what, if anything, this procedure contributed to the flavor, but it was the best-tasting ham that I've ever had, with a tenderness that I can only call bready. (As in very good bread.)
We had a salmon mousse to start with, alongside a "beet and scallion appetizer" from the original New York Times Cook Book that turned out to be beet borscht without the broth and minus the puréeing. Then a mushroom bouillon that was wrecked, I think, by the port wine reduction that went in at the last minute. The ham came with riced sweet potatoes and steamed asparagus. For dessert, a perfect angel-food cake, with a raspberry coulis.
***
While attending to the HVAC filter in the living room, the handyman inadvertently dsiconnected the cable connected the iPod dock to the stereo amplifier. Huge electronic farts filled the air until they unaccountably stopped. I turned on the Nano that happened to be the dock, but could hear nothing; I made a mental note to begin find the disconnection before moving furniture back into place.
I forgot that I'd turned on the Nano, though, and was very surprised to hear the beginning of the long last movement of Mahler's Resurrection Symphony. It wasn't what I'd have chosen to listen to at that particular moment, but I was happy to go along with it. Then, suddenly, inbstead of diving into one of those chasms that precedes the glorious finale, the symphony gave way to the piano introduction to one of Rossini's droller songs. Nobody expects the iPod shuffle! When I was done with everything that I absolutely had to do, and could sit down for a minute with a cup of tea, I went to the playlist that includes the Resurrection and went back to where I ought to have been.
I was reading Adam Gopnik on Albert Camus, in The New Yorker, and very absorbed by the essay. But not so absorbed that I didn't have to put it down for last few dozen bars of Mahler.