Gotham Diary:
Aperture
21 October 2011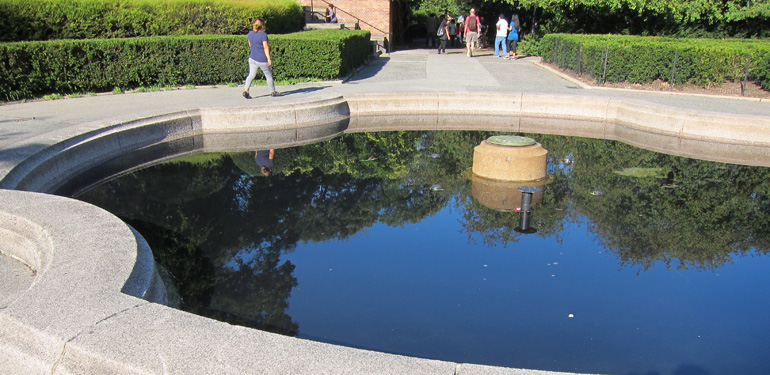 As a rule, I don't say much about the photographs in these daily entries, but I intended to explain yesterday's, because I think it's pretty desperate to run photographs of your own living room for no rhyme or reason. I mean, get a life! But yesterday's snap was not your your ordinary point-and-shoot-your-standards-in-the-head. It reflects an entirely different kind of panic.
On Wednesday afternoon, during very rough weather through which Kathleen had to fly home from Washington, I was feeling unsettled, to put it mildly, a few hours after she had sent me an email from the runway. I was answering a letter to my friend JR in Paris when the anxiety got hormonal. I had been writing to JR to apologize for, or perhaps to whine about, my failure to make good use of the capabilities of my rather dandy little camera, the widely-admired Canon S95. I had never taught myself, for example, how to control the aperture and the shutter speed in order to take a better photograph than the automatic settings would produce. So here I was, feeling bad about two things, and it hit me that I could something about one of them.
I mounted the camera on the tripod and got out Dennis Curtin's (rather maddeningly organized) Short Courst in Canon PowerShot S95 Photography, which I've mentioned here before. In no time at all, I was twiddling the Control Dial and twirling the Control Ring, and observing the results right on the viewing screen — something that you couldn't do, of course, in the old days in the days when film cameras were innocent of digital technology. It would be an exaggeration to say that I "familiarized" myself with the camera; I'll almost certainly have to reach for the Short Course next time I want to do more than take a picture off the top of my head. But it was very nice to see an interior shot, taken without a flash, that did not render lampshades as pulsing plasmas. I know that, to take good interior shots without a flash, you need a bit of indirect lighting, usually provided by spots on tripods diffused by umbrellas, and now I'm more determined than ever to provide myself the appropriate gear.
Kathleen called before I'd loaded the images onto the computer. Meanwhile, yesterday…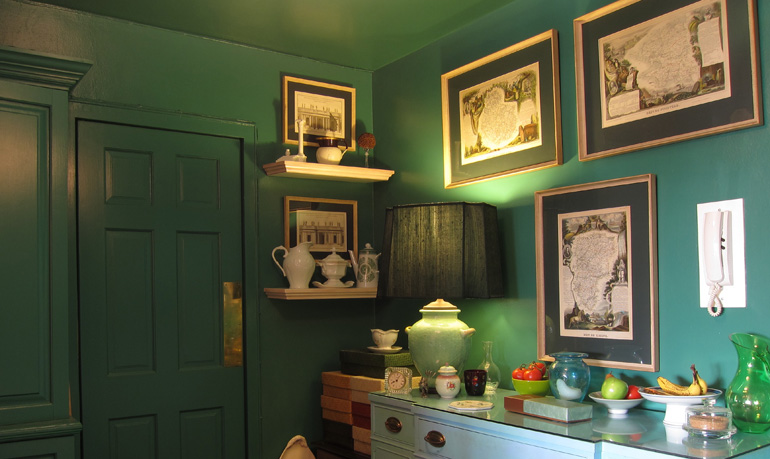 There is still much to be learned, but not by Ray Soleil, who managed to mount the floating shelves and to hang the Blondel prints on our recalcitrant walls.