Serenade
None of Our Business
Thursday, 21 July 2011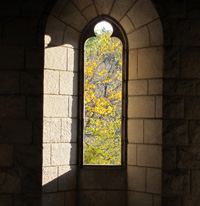 ¶ We confess that we find polygamy objectionable, largely because it enshrines what we take to be an exceedingly regressive view of the difference between the sexes. But! We're aware that similarly-scented objections are routinely raised against homosexuality, which doesn't trouble us in the least. Jonathan Turley, the constitutional lawyer representing Kody Brown & Family in their challenge of Utah's anti-polygamy statute, convinces us that our objections are without legal merit, and that we had better stop confusing abusive exceptions with the peaceable rule. If there's something wrong with the Brown family's arrangements, it isn't multiple marriage.