Monday, June 27th, 2016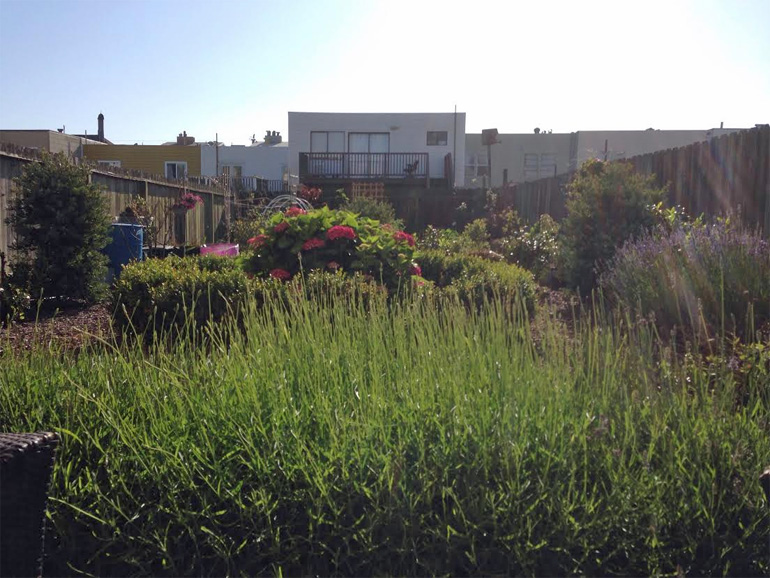 27, 28, 30 June; 1 July
Monday 27th
On Saturday, I finished reading three big books, one in the afternoon, one in the evening, and one after dinner — which may explain why I watched Carol last night. It's a film that Kathleen hasn't wanted to see; Todd Haynes's melancholy isn't what she looks for in a movie. But Kathleen was in California, having left before dawn for Dana Point. My own expectations were mixed. I hadn't read The Price of Salt, Patricia Highsmith's second novel (which Carol adapts), but six or seven other novels (aside from the Ripleys) have left me with the sense of a strangely resentful writer. Highsmith always has a story to tell, but she is impatient with the need to write it all down. She can't wait to be done, but she does want to linger over the discomfort. Having read a bit of biography, too, I know that Highsmith was very unhappy in love — and liked it that way. I met her once, at a book signing for the last Ripley, not long before her death. I told her that my favorite novel was Edith's Diary. (It still is.) She almost moaned in response. "That was a very difficult time for me." But when weren't times difficult for this involuted woman?
And I haven't been much in the mood for melancholy myself, lately; I've been producing enough of my own. But I myself was very curious to see how Cate Blanchett and Rooney Mara would play together onscreen. That turns out to be just what the movie is about. Carol gives Blanchett an opportunity to make over the imperious carapace that she donned for Blue Jasmine, and Mara responds with a more attractive version of the girl in Side Effects. Blanchett is leonine; Mara is mousey. Which is to say that Carol is hungry, while Therese wants to be swallowed up. I think that the key to the film is that these two women never quarrel. They are always warm together, even when Therese seems to think that this might not be a good idea. How long their harmony will last is not an interesting question, because the only answer is that it will last as long as it lasts. The interesting thing is to watch how it starts. The two actresses and their director make this so compelling that I was almost disappointed when carnality plowed its way upstage.
There are two sides to the beginning of any romance, and, correspondingly, two ways of presenting it. Every new love, especially for the young, "feels right." This gratifying sensation not only sanctifies the relationship but absolves all transgressions. At the same time, new love is a betrayal or an abandonment of everything familiar: old friends and old places lose their appeal. There is a shame in rejecting familiar, once-cherished things. This is the side that Todd Haynes lingers over. True, his lovers are women in a time of intolerance — such intolerance that they are almost lucky to huddle beside the distraction of Joe McCarthy's antics — but their guilty excitement will be familiar to anyone who has surrendered to someone new before quite closing off relations with someone old. Haynes materializes their giddiness in the rain-spotted windows of automobiles, through which the camera cannot hold its focus.
Cate Blanchett plays the wealthy matron who encounters Rooney Mara's circumspect shopgirl on a Christmas-shopping errand. Draped in a rich mink that is nevertheless outshone by her impeccable blonde coif, Carol is the picture of a predator, but she turns out to have more to lose than Therese does. Therese, a budding photographer, travels light. Carol cannot: she has a four year-old daughter, and she must share the child with a rich businessman who refuses to understand why Carol prefers the company of other woman and resists her desire for a divorce. I must say that Kyle Chandler is perfectly cast as Harge Aird, the exasperated husband. Everything about his face — his boyish manliness, his pink cheeks and his five-o'clock shadow, his petulant heteronormativity — makes him a dangerous opponent. When he insists on taking the child to his parents' house for the Christmas holidays, Carol comes up with the idea of inviting her new friend on a Lolita-like tour of American motels. It doesn't take long for her to be tracked down, and for her transports to be taped by a detective. When Harge moves for permanent and total custody of the little girl, Carol heels to his whistle. Her best friend and old flame, Abby (Sarah Paulson) flies out to drive Therese (and Carol's Packard) home.
While we're on the subject of men, Jake Lacy deserves credit for his compleat impersonation of the annoying boyfriend, the kind with expectations where his ears ought to be. It is impossible for me to avoid surmising that the great attraction of lesbian life isn't the absence of men. I understand that it is more positive than that, a matter of genuine same-sex attraction. But there is still an asymmetry between men and women here. Todd Haynes is electrically alive to the intolerable presumptuousness of men. What amazes me is that a man born in 1961 has developed such an expertise regarding the look and feel of the United States ten years earlier. In one of the early department-store scenes, Blanchett is clearly meant to stand out in a sea of frumpy, discontented women — but that's how I remember them, and I'm about the age of Carol's daughter. Where did all those sagging, sore-footed women go? It's a good thing that they went away.
***
Now for the three books. The last shall be first, as it was the first that I began to read. This was back in the fall of 2014, when Hermione Lee's biography of Penelope Fitzgerald came out. I had read three of Fitzgerald's novels before; now I read the rest, alongside the biography's engrossing discussions of them. Until, that is, I got to the last one, The Blue Flower. For some reason, I couldn't bring myself to read The Blue Flower. It had something to do with German Romanticism, of which Fitzgerald's hero, Friedrich von Hardenberg (who adopted the nom de plume Novalis), was a principal exponent. It had something to do with everybody's dying young of tuberculosis. It had something to do with the title; I can't think why, but the title seems hopelessly wet. It wasn't until last month, May 2016, that I finally got to it. Only then could I finish Lee's biography; for I could hardly follow a highly literate essay about an unread book. On Sunday, looking for something to move on to, I found Lee's book in a pile on the book room desk, and was soon done with it.
Something else that kept me from The Blue Flower was my very protracted detour into the work of Fitzgerald's younger friend, the other Penelope — Penelope Lively. I have even re-read a few of these. If I can't think of anything else to read, I know that Lively will entertain me in the most agreeable way. Whereas I don't know what to make of Fitzgerald. Which is fine, especially as I do know that I want to re-read Innocence, and perhaps Human Voices. Fitzgerald reminds me of other writers, or, rather, her subject-matter does. Innocence inspired me to re-read Shirley Hazzard's The Evening of the Holiday, a book set in much the same time and place. The Beginning of Spring sowed the idea of re-reading The Idiot. Fitzgerald seems to disappear into her widely-ranged contexts; she is the very opposite of Ivy Compton-Burnett, who writes not only the same novel but the same sentences over and over (to strangely hypnotic effect). And yet Fitzgerald's own life was wilder by far than any novel. Between her promising youth and her réclame as a spiky grande dame of letters stretched a middle age of distinctly problematic character, much of it the doing of Fitzgerald's feckless husband, who was disbarred in the early Sixties after it was discovered that he had been stealing money from his chambers. For years, the Fitzgeralds lived in a council flat, while Penelope taught at posh private "crammers." The air of disgraced gentry was, I thought, rather sordid. Fitzgerald survived, it seems, on motherhood and scholarship. And on pretending to be a nitwit. I died laughing when I read, in Lee, that she explained to an interviewer that she had founded everything that she needed to know about Novalis "on the Internet."
Penelope Fitzgerald: A Life did work a strange and utterly unexpected catharsis, however, not unrelated to questions of sordor. "There are many things she did not want anyone to know about her, and which no one will ever know," writes Lee of Fitzgerald, in a closing paragraph that follows hard on reference to the Harry Ransom Center in Austin, "where Fitzgerald had been before me." I don't know that there are many things that I don't want anyone to know about me, but there are more than a few. Now that I am old and falling apart, surviving on Remicade and five heart-related medications a day, I am more or less the person I always wanted to be. I didn't realize how distracting and "not for me" being young was until I had left youth behind — far behind. (This, I think, went with the territory of being born when I was.) Along the way, I made some mortifying mistakes, about some of which I feel mortally shamed every time they come to mind, which is not rarely enough. I hope that they will be forgotten, and I am certainly not going to do anything to preserve their memory. This is part of a broader move to simplify the past by getting rid of most of the evidence of dead-ends, in which my early life abounded. If I preserve the bound National notebooks that I've mentioned from time to time, it's because they say nothing at such great length that they would be funny if they weren't so tedious, and barely more eloquent than my grandson's scratchings at the age of two. Aside from that pile of rubbish, there isn't much else. I haven't written in books in decades; my current method of flagging interesting passages with Post-its as I read, and later transcribing them into Evernotes, is working very nicely, and contributing to the sense that my literary remains will be almost entirely digital.
Ideally, then, there will be no need to find a home for my "papers." Pardon me the appearance of grandiosity, but Hermione Lee reminded me of something very important, which is that I want to have nothing further to do with the Lone Star State, and would sooner vanish from the memory of man altogether than find refuge at the Harry Ransom Center. I don't care if it's the most prestigious archive in the world (if it is); I want nothing to do with it. This disinclination, verging on abhorrence, was almost elating on Saturday night. It brought the oddest sense of relief. Not, as I say, that there is any danger that I  might "wind up" rubbing shoulders, or at least bones, with such illustrious departures. My life is starkly devoid of the trappings of celebrity, fame, or even the mildest buzz. Letters that I get from time to time are always kind — no one has written to complain, so far — and I like to think that readers who like me would prefer keeping me for themselves to "discovering" me. For my part, I should prefer that admirers who happen to live in Texas go through the motions of pretending to live somewhere else. (For you, George, I make a solitary exception.)
It is possible that I am alive today because I spent my reckless twenties in Houston; in New York, who knows what kind of conflagration might have consumed me. Houston kept me out of the kind of trouble to which I was drawn. This doesn't change the fact that I look back on it as a complete exile, from which it took the highly uncharacteristic effort of getting into and going through law school somewhere else to return. It took seven years to build up the strength for that effort, to make an act of will that still surprises me. While in Houston, I married and had a child, thanks to whom I now have a grandchild. If my daughter moves back to Texas (something very unlikely, it seems to me), I shall have to reconsider my aversion, but, short of that, I am quits with Texas. That my parents are buried in Houston is simply yet another act of betrayal on their part; I have never forgiven them for changing "their song" from "Got A Date With An Angel" (irresistible, but already somewhat venerable when they were married, in 1942) to "Raindrops Keep Fallin' On My Head."
***
Tuesday 28th
For reasons that I'll get to shortly, I have been haunted by Verdi's Otello. This has brought Woody Allen's Match Point to mind, and, last night, to the screen in the bedroom. The movie's soundtrack consists almost exclusively of old opera recordings. At the beginning and the end, and also at a dramatic moment in the middle, we hear Enrico Caruso's recording of "Una furtiva lagrima," from Donizetti's L'Elisir d'amore. There are bits and pieces of things that are unfamiliar to me, and a few things that ought to be familiar but are made strange by the antique technology. The climactic murder scene is accompanied by a great swath from Act II of Otello. Iago, having opened Otello's mind to the unthinkable, persuades him that his wife has been unfaithful. The music comes in on Otello's "Desdemona rea," and proceeds right to the unforgettable duet, "Si, pel ciel." The singers are Janez Lotric and Igor Morozov; the recording, issued by Naxos, appears to be unavailable. Woody Allen deserves some kind of award for brilliant appropriation. On the screen, Jonathan Rhys Meyers, playing the upwardly mobile former tennis pro who finds himself in a bit of a jam, falls apart as completely as Otello but then, as his own Iago, stiffens his resolve. It is utterly harrowing.
And yet the horror of this picture is that, even though the bad guy gets away with it, it is so satisfying. The bad guy will have to deal with the burden of a very unpleasant memory for the rest of his life, but the odds are that he will manage. We have seen this movie before, of course: in Woody Allen's Crimes and Misdemeanors, the film that introduced Allen's first corpse (Anjelica Huston), the eminent ophthalmologist (Martin Landau) silences a blackmail threat with the aid of a hit man hired by his no-good-nik brother (Jerry Orbach). And gets away with it. In Match Point, the bad guy has to do the killing himself. He nearly gets caught, but is saved by a piece of evidence that, thanks to a fortunate bounce on the net, as it were, is found in the wrong pocket. Well done!
Well done? What kind of moral degeneracy does this film induce? When the video ended last night, it was late, but I went out onto the balcony and sat for a little while, enjoying the kind of spring rain that we never had this spring. There seemed only the slightest, most negligible difference between the West End of London in which the movie was set and my own 87th Street. Even in the night, the honey locusts were low green clouds. The sound of the occasional car splashing through the wet seemed very Continental. All was in order.
I know that there are many people who would argue with a sneer that nothing could be more characteristic of a Woody Allen movie than the murder of two women by a man whose domestic happiness is at risk. The very fact that the murderer is badly shaken by what he has done, they would add, only makes it worse. What good are his tender feelings, if they don't preclude his pulling the trigger? But I don't see Match Point that way. The moral of the story of Match Point is that some people are lucky. Like the unlucky, they do not get what they deserve. A murderer is a bad person — we get it. But, having put his own life at the mercy of luck, he presents a thrilling spectacle, much like a tightrope walker, as the consequences of his act arrange themselves, as it turns out, in his favor.
***
The second book that I finished on Saturday was Jonathan Sperber's Karl Marx: A Nineteenth Century Life. I have mentioned this book a few times, and I'm not going to say much about it now. It is a readable and, so far as its subject makes possible, lucid biography. My slight disappointment with it is unfair, simply an indication that I was hoping for a somewhat different book than the one promised by Sperber's subtitle. For what interests me about Marx isn't the man himself — I already knew enough about him — but the posthumous evolution of his ideas, at the hands of Friedrich Engels and someone I hadn't heard of, Karl Kautsky, toward the doctrines spouted by Lenin. Marx's theories do not hold together, but they sparkle with piercing insights. He was not a very good philosopher, but he might have made a great satirist.
The first book to be finished on Saturday was a novel published in 1978. I don't know that I have ever read a book that cried out to me for annotation as loudly as Brown Megg's Aria. I didn't require annotations in order to enjoy reading the novel, but, aside from Fossil Darling, from whom I learned about the book, I can't think of anyone else who wouldn't. I learned about the book in this way: I found it among Fossil's books when I spent a few days at his apartment, in the summer of 1980. He graciously put me up while I looked for my own apartment. It took about a week to find one, and during that time I read Aria. That is how I remember it; what actually happened — I might have borrowed the book a little later — doesn't really matter. What matters is that I read and liked Aria then, just on the other side of law school (three years) from my classical radio days.
The world of Aria was still very familiar to me, if only as a matter of hearsay. At the radio station, we gossiped about the luminaries of the music world (and the companies that paid them) just as the guys at ESPN must gossip about jocks today. I knew, for example, that the novel's fictional record label, "Melos-Doria," was derived from the role played by Dario Soria, together with his wife, Dorle, in the foundation of Angel Records, in New York in 1953, and that both labels began at about the same time. I knew that the great but now-voiceless Edith Cavalieri was based, very roughly, on Maria Callas, and that it was canny of Meggs to mention Cavalieri's rivalry with Callas, so as to forestall libel suits. I knew that the casts of opera recordings were determined almost as much by caprice as by judgment, and that scheduling conflicts produced endless upsets. I knew, in short, that making records was a very complicated business. (One thing that I did not yet know was that RCA declined Rachmaninov's request to record his Symphonic Dances with Artur Rubinstein because, in wartime, there would be "no demand.") All the details in Aria rang interesting variations on true facts. Even the conductor's name — Ponti — looked like a nod toward Sophia Loren's husband, the film producer Carlo. I have never forgotten Aria since, and I have often thought of re-reading it. A while ago, I got a copy of my own. But it was only this month that I picked it up.
When I say that I had never forgot Aria, I mean that I never forgot that it was "about" the making of a studio recording of Verdi's Otello, in Rome, and that the record producer and hero, Hurston (Harry) Chapin, faces many exciting vicissitudes. The drama of opera, so to speak. In fact, there is a good deal more to Aria than this. Of the novel's four hundred sixty pages, only about a hundred are concerned with the actual recording. The rest is pretty exciting, too, and so vivid that I have to remind myself that many of its particulars have vanished so completely that nobody misses them. (EG: WATS lines.) Even more surprising, I recognized that Aria was written in a highly transitional cultural moment. Much of it could not have been published much sooner; nor, I think, would it be published today.
Wasn't I just echoing, last Friday, an old frustration, that novels are always about love? Curious, considering that I was already well into Aria. Aria is above all a novel about work. Like any book about work, it is about a very narrow line of work. I am not entirely sure that anyone still follows Aria's line of work, or perhaps rather that the hero's line of work — organizing the recording of an important opera — has not evolved into something else. Studio recordings have become uncommon for a number of reasons, but the principal cause of the shift toward live recordings is the great improvement in microphone technology — or so it seems to me. Today's record producer faces a slate of engineering problems. Some opera house or other has already put together the cast, an undertaking rather more formidable than setting up recording equipment. Back in the day, however, live recordings had a distinctly inferior sound. Studio recordings were preferable partly because mistakes could be spliced out, but even more because ambient conditions could be optimal. An old church in the Holborn district of London, Kingsway Hall, became the sound studio of choice for many of the great EMI recordings of the Fifties and the Sixties. It was not much to look at, and when the tape reels were turning there were very few people in the room who weren't engaged in singing or playing or checking sound levels or otherwise making the recording. In other words, nothing could have been less like a grand opera house packed with an eager audience. In those days, record producers were artistic quartermasters, engaged in manifold logistical conundrums and beset by loose ends at every turn.
But how much will you learn about a classical record producer's line of work from Aria, a novel that assumes that you already know the business?
"Well," said Harry with studied calm, "we certainly can't break the act. Act IV is always complete on the final side. How do the other companies do it?"

"Other people don't make it run thirty-four minutes, and they don't do it in quad. Oh, you can squeeze it on, I suppose. But you won't have any level — you'll be hearing nothing but clicks and pops and background music. You don't want that, do you?"

He was aware of his pulse again. In the new pared-down Chapin form, even the slightest change in emotional rhythm was noticeable. "No, I don't want that," he said quietly.

"I kicked it around with Mr Rose," Poole went on, "and he says there's a Victor set that starts Act IV on the fifth side and then runs it on over, making two pretty reasonable running times."

"The act shouldn't be broken," Harry said petulantly. "On musical and dramatic grounds."

"Okay, then," said Poole.

"Okay, what?"

"Okay, it shouldn't be broken."

"So what do we do?"

"So you tell me where you want it broken."

Harry remained silent for several minutes, fingering through he master score. Oh, yes, this was the new Harry Chapin, who did not become unnecessarily exercised over trivial business decisions. "Oscar?"

"Yeah, Mr Chapin?"

"Break it after the 'Ave Maria.' You'll have to redistribute sides four and five, too, or else five is going to be too long. You start side six there — right after 'Amen!'"
Maybe I'm a worrier; maybe everybody understands what this is about. CD recordings of opera still involve multiple discs, and while it is somewhat unusual to break up the acts — the overall unit of opera — it is routine with Wagner and not uncommon with Richard Strauss. In the days of LPs, however, discs were playable on both sides, and there were lots of breaks. On the rare occasions when producers opted to squeeze Beethoven's Ninth Symphony onto one LP, there had to be an inevitably dreadful break in the middle of the long but lyrical slow movement. Act IV of Otello, in contrast, is relatively brief, with the troubled calm of Desdemona's preparations for sleep followed by Otello's swift act of madness and almost as swift collapse into remorse. But the conductor whom Harry Chapin has engaged for this recording, Gian-Carlo Ponti, is a plodder, a pedant, really, a young man who already thinks of himself as a high priest of music. Hence the thirty-four minute duration. Hence the need for a break. I will say that Harry's choice for the break is the right one. But it's a good thing that we don't have to deal with these problems anymore.
(And "quad" — who remembers quadraphonic sound?)
Strangely enough, though, the parts of Aria that are not about work are the parts that would make it difficult to publish today, and that would have made it impossible to publish ten years earlier. In most lives, work is balanced by love and friendship, but love and friendship occupy a tiny part of Harry Chapin's life. (He gets on best with his associate, Norman Rose.) His marriage is on the rocks, not that this bothers him very much. That's one problem: it doesn't bother him that his marriage is on the rocks. In fact, we discover that his marriage is not nearly as rocky as he would like it to be. Harry spends most of his non-working hours in a vast territory that merits the name, "Expense Account." This is the aspect of Aria that has dated even more severely than the technical details.
Harry is a connoisseur of the great red wines of France. This sets him apart, in 1978, from most American men, even the rich ones; but what separates from Americans of today, or really almost anyone anywhere who knows about wine, is the quantities that Harry consumes. He drinks prodigiously, and suffers hangovers accordingly. He is certainly no picture of health. Many of his friends ask if he is putting on weight, because he is. At the same time, he is a relentless philanderer, whose only redeeming feature is the conviction with which he falls in love with every new face. What with all the wine, Harry has performance issues, and it's clear that an awful reckoning is imminent. Author Meggs obliges magnificently, with a heart attack on the roof of St Peter's in Rome. Harry survives, but without regrets: his new régime of healthy living is simply an updated ode to his vanity. And the conglomerate that owns his record company picks up all the checks.
If Harry's high living is hard to believe, that's because the constellation called "glamour" glistens with very different stars today. Well into the Seventies, opera held onto the status of top art form that it had achieved in the later days of the ancien régime. Back then, only royal and princely courts could afford to support opera houses, and only during a season. The thing about opera, aside from artistic merit, was that it was staggeringly expensive for something that left no trace when the curtain came down. Everything about opera was staggeringly expensive. Singers lived famously extravagant lives. Productions vied for costly special effects. If you weren't spending money, you weren't getting it. Harry's life of first-class travel to biggest suites in best hotels with round-the-clock catering could still be taken for granted when Brown Meggs wrote Aria. All right; it was a little over the top. But only a little.
The satisfactions of Aria are, however, all work-related. There is an extraordinary scene near the end when Harry, whose label is facing a lawsuit, sits down with the plaintiff's attorney plus two lawyers on his own side and silences them all, dictating the terms according to which the parties will move forward. The lawsuit itself is vaporized by his inexorable conditions. "Bravo!" you shout when he is done — and the plaintiff's lawyer is fairly crawling out of the room on hands and knees. You are shouting because you understand the background; the novel has taught you exactly why Mme Cavalieri's complaints against Melos-Doria records is piffle. This moment, and not the heart attack atop St Peter's, is the climax of the novel. That's to say that the climax is for lawyers and other negotiators.
Aria is the opposite of an historical novel: it opens a window on a world so vanished that without notes it is incomprehensible. Because I lived in illo tempore, I don't need the notes, but I feel that I ought to write them while I can. (But I have forgotten so much of the detail since 1980.) At the same time, I've grown up a bit myself, and Harry's immense condescension toward women, which breaks out into open misogyny whenever he is crossed, is both hard to take and fascinating, fascinating because well-written evidence of attitudes such as Harry's are hard to come by. Few people were conscious of them as such at the time, and far fewer could afford them. The laws of fiction operational in those days said, "This is how it is." The laws in force today would insist upon punishment for Harry. The women in his life would gang up on him, and his liver would give out. Instead, Harry gives every appearance, at the end, of having forsaken wine and women for song.
***
Thursday 30th
As I was reading the last chapters of Patricia Highsmith's 1977 novel, Edith's Diary, this morning, I was reminded of a movie that I couldn't place. In the movie, a young woman whose marriage has broken down becomes unnaturally concerned about some political or social problem. Her life is a mess, but she can't be bothered with that: what is her little life compared with the coming catastrophe that she is alone in foreseeing? We in the audience know that the catastrophe is indeed coming, but we also know that the woman's hysteria — that's what her friends call it — is abnormal.
The novel came to an end. I closed it and set it aside so that I could get up from my reading chair. I walked through the apartment toward the plate of bananas in the sunny dining ell. Even before I got there, I remembered the young woman and the movie: Kay, played by Joanna Pettet, in The Group, Sidney Lumet's film of Mary McCarthy's novel. At the end, Kay, searching the Manhattan skies for Nazi aircraft, loses her balance and falls out the window to her death. In the novel, Edith, who has been mountingly preoccupied by a hatred of Richard Nixon and bewilderment at the American evacuation of Saigon, trips on the stairs, and falls to her death.
Edith is carrying a metallic bust that she has sculpted of her son, Cliffie. It is an idealized portrait. She seems to have no idea that this bust might convince the doctors, to whom she intends to offer it as proof of her good health, that she is in fact in dire need of psychiatric care.
It is almost impossible to avoid regarding the deaths of Kay and Edith as mercies.
***
The other day, I wrote about telling Patricia Highsmith, at a book signing, that Edith's Diary was my favorite of her novels. And then I added a parenthetical note stating that it still is. The falseness of this boast weighs heavily on me today. Oh, Edith's Diary is indeed my favorite of Highsmith's books — of which, to be honest, I have not read that many. But the novel that I thought I had in mind when speaking to Highsmith, the novel that I claimed as still my favorite, just the other day — this novel does not exist. To say that Edith's Diary is not what I remembered is problematic, because while I did remember the major plot points, as well as the final fall down the stairs, I recreated everything else. In my version of the book, which posed as a recollection, Edith's diary is the only text. We read the entries without confirmation or refutation from another point of view. We don't know what is really happening in Edith's life, but — here's the brilliant part — Highsmith subtly signals to the reader that Edith's diary entries are no longer truthful about the son whom we understand to be a disappointment. It is quite a trick! The entries become ever more far-fetched, the dissatisfactions of Edith's life (which we know about, somehow) erased by her fantasies of wishful thinking. At the end, Edith is as demented and doomed as Norma Desmond, in Sunset Boulevard. Trusting the son whom she has fabricated in the diary, Edith is traduced by him.
Quite a book, that would be. But I'm terrified by the unconscious abandon of my adaptation.
First of all, the diary entries take up very few pages, certainly fewer than fifteen or twenty (in a text that runs to three hundred). Most of the novel is narrated quite conventionally in the free indirect style, mostly from Edith's point of view, but occasionally from Cliffie's. Today, I think, Cliffie would be diagnosed as having a borderline narcissistic character, but he is not the psychopath that I invented. Nor is Edith the silly suburbanite that I remembered.
While I transformed Edith's Diary into a lurid horror story, the novel is in fact the eerily gentle account of a woman's dislocation under stress. Unfortunate things happen to Edith, but what makes them unfortunate is her inability to get anyone to help her with them. When her husband, Brett, falls in love with his secretary and, in the friendliest, most regretfully sympathetic way, leaves Edith, it's hard to see who could help to patch things up; but Brett leaves a big problem behind, in the person of his uncle George, a self-absorbed old man who occupies the spare room in Edith's house. Edith's attempts to move George to a nursing home, while they have Brett's support in principle, never get any traction, because Brett (interestingly, a journalist) doesn't know how to do anything but talk. So the unfortunate thing that happens to Edith is not just the departure of a husband whom she has always thought she loved. It is Brett's abandonment of the problem of what to do about the sick man in her house.
This wearing reality is severely crimped by a terrible coincidence. On the night of Robert Kennedy's assassination, Cliffie, driving while drunk, runs into a pedestrian, breaking both of his legs.
From that night onward, Edith had two on her hands, George and Cliffie, because Cliffie's license was suspended for a year. He was grounded, as he put it. This Edith had learned the same early morning, when the Bruswick Corner police plus the Hopewell Township officer delivered Cliffie. He was plainly under the influence. Edith was ashamed, though she thought she had long ago lost the capacity for that, because Cliffie was a grown man, independent of her. Cliffie looked in fact half asleep, though the half of himi that wasn't asleep focused on her, as if he were trying to gauge, if he could, her reaction. Edith was concerned about the man who had been injured… His name was written down, at Edith's request, and left along with other papers for Cliffie to sign tomorrow, because as the police said, he was not in a condition to sign anything.

The following day, Robert Kennedy's death was announced. Cliffie was asleep when Edith left for the Thatchery at a quarter to 2. Edith worked doggedly, with more of a head-down attitude than usual. "Don't think, keep moving," was her frequent advice to herself, and she sometimes added, "Don't look for a meaning," because if she did look for a meaning for even half a minute, she sensed that she was lost, that she had turned loose of her real anchor which was not Brett, but a kind of firm resignation. Edith didn't know what to call it, but she knew what it was, knew the feeling. The feeling was one of security, the only security she knew now, or had now. (Chapter 18)
Highsmith's approach is descriptive, not analytical. Edith's relation to her parents, who are not even mentioned until well into the book, is oddly, inexplicably distant, and this strangeness is emphasised by Edith's close and loving relationship with her great-aunt Melanie, whose niece her own mother is. We're left to work out the possible consequences of that by ourselves. Edith's early married life, and her early motherhood, are also glossed over. By the time we meet her, she knows that her little boy, then ten, is a liar with a weak and lazy character. Yet she seems to accept this as an everyday problem to be dealt with, not as grounds for medical attention. In the seventeen years that follow, Edith's apparently placid nature is taken for granted by everyone. Only when it is too late do her ex-husband and her best friend, Gert Johnson, realize that Edith is headed for a breakdown. Their attempt to intervene are hopelessly condescending.
We're told that Edith graduated from Bryn Mawr, so her attraction to progressive, and eventually left-wing politics is no surprise. Having moved from Greenwich Village to leafy Bucks County, Edith and Brett set up a small local newspaper, The Bugle. This soon fails, but later on Edith and Gert revive it and make a success of it. This is the weak spot in Edith's suburban carapace, and what the bugle announces is the failure of Edith's sense of proportion and appropriateness. Starting out as a successful homemaker, good cook, and enthsiastic gardener, Edith slides away into extreme political positions that have some occult connection with her increasing domestic derelictions. As her house takes on a shabby air, her newspaper trumpets unpopular opinions about birth control and abortion; toward the end, Edith is contributing to Ramparts (a radical mouthpiece that provoked my father to insist on the cancellation of my subscription, lest the postman be scandalized). Edith loses her job at the gift shop and is "boycotted" by most of her friends.
I like to think that Highsmith is not interested in assigning blame for the unraveling of Edith's life. Arguably, it did not unravel at all — Edith simply tripped on the stairs; it could happen to anyone. She denied, through her fake diary entries (in which Cliffie goes to Princeton, marries a nice girl, has two children and a great engineering job in Kuwait), that she was unhappy. Who doesn't try to overlook unhappiness? She is actually the first person to say, albeit jokingly, that she may be going nuts, but so long as the house is shipshape and the Bugle's editorials aren't insulting, it's simply the case that nobody has any time for Edith, because Edith is just another woman. Everybody admires Edith's ability to handle the complexities of her life (until she doesn't and they don't), but nobody lifts a finger on her behalf. The way of life that Edith and her friends and family share does not provide for practical assistance. The housewife is either functional or sick. Her resentment burgeons and grows invisibly for years, but instead of rebellion, it leads her into confusion, as I think resentment usually does.
The unmooring that Edith feels manifests itself most alarmingly in lapses of short-term memory; this is eventually compounded by the difficulty of keeping the difference between real life and the events described in her diary distinct. Even she is upset to realize that she has knitted two little jackets for her invented grandchildren. Edith seems to suffer the violent displacements that seem to result from child abuse. There is no suggestion that Edith was abused as a child, but the novel never wanders from a world in which housewives, even the Bryn Mawr grads among them, are infantilized, making them dependent upon prospective abusers. Brett may be a bland nice guy with the best of intentions, but his selfish desertion of Edith, his uncontested insistence that the happiness of his life is more important than the happiness of hers, such a violation of the contract that Edith thought she signed at marriage, is a crushing blow, and Edith's appearance of taking it so well really indicates that she is not taking it at all: her reactions to what Brett has done do not manifest themselves until the independence of Brett's new life does, in the form of a new (and large) New York apartment, a baby daughter, and of course the uncle in the spare room who cannot be dislodged.
The second turning point in Edith's Diary is the death of George. Highsmith keeps the details murky, to mirror Edith's desire not to know what happened, but it's clear enough that Cliffie gives George an overdose of codeine. This is actually Cliffie's second attempt to kill "the old vegetable." The first attempt fails because Edith steps in. The second one succeeds because she doesn't. And, from now on, mother and son are a team, each protecting the other. When Brett insists that there ought to have been an autopsy, and even voices his suspicion of Cliffie to Edith, she dismisses him as a nosy stranger, and Highsmith does what she can to encourage the reader to share the same view. It becomes, frankly, an inverted example of abortion: Brett is far more exercised about George's right to live than he ever was about the quality of George's life or its consequences for his wife.
Edith's Diary is, after all, a horror story, but it is a horror story from which excitement has been almost entirely drained. Instead of excitement, there is, every now and then, clarity. The clarity of the paragraph in which Edith comes to an end is unbearable.
She was aware that she didn't scream, although she was terrified. It seemed a slow motion fall, she saw herself slanting head downward at the same angle as the stairs, and she thought of Cliffie as a small boy of eight and ten, potentially handsome as he was now potentially handsome, like the statue she held in her two hands. She thought of injustice, felt her personal sense of injustice combined now with the crazy, complex injustice of the Viet Nam situation — a country in which corruption, as everyone knew, was a way of life, normal. Tom Paine. The summer soldier and the sunshine patriot … Her head struck hard, yet gracefully (she believed) on one of the bottom steps or the floor, and the lights went out for her.
Graceful to the end — a death worthy of her diary.
***
Friday 1st
My most recent Facebook update is two weeks old. It's a link to the report filed at Political Scrapbook by Jared Yates Sexton after Donald Trump's appearance at a rally in Greensboro, North Carolina. The report is actually a series of tweets posted by Sexton as the rally deteriorated into alarming disorderliness. In today's Times, Sexton offers a toned-down but more thoughtful account of the Trump phenomenon. He suggests that Trump's rallies have become "safe spaces" for Americans who feel suffocated by political correctness. Given the low-grade violence, occasionally erupting into fisticuffs, that Sexton tweeted about during the Greensboro event, "safe" doesn't seem to be quite the right word. It's like focusing on the calm in which the flame of a match can start a bonfire. But I see what Sexton means, and I'm intrigued.
Sexton closes his piece with more counterintuition:
Commentators have tried to cast Mr. Trump as a master manipulator, using his supporters to carry him to the White House but having no real interest in improving their lives. That may be his intention. But the reality is the other way around: His supporters are using him. Indeed, as I got in my car to drive home, I realized that since leaving the coliseum, of all the things I had heard people say, there was one phrase I hadn't heard his supporters utter even once: Donald Trump's name.
It would be nice to think that the Trumpsters are actually laughing at their man, at his weird hair and piggy eyes, at those hands that, along with being child-sized, are obviously innocent of manual labor. It would be jolly to know that the Republican Party has been saddled with a most unwelcome candidate by lords of misrule.
There has been a running joke, ever since last summer, that Donald Trump was going to pull a volte-face on us and claim that his campaign was only a joke, a wheeze: "Just kidding!" We passed the point at which such an outcome might reasonably be hoped for some time ago, but that is what seems to have happened with Boris Johnson in Britain. Having done more to inspire the move to Brexit than any other single figure — his distorted reporting from Brussels, full of tabloid-style nonsense, set the tone for British journalism on the subject — Johnson now reveals that he hasn't a clue what comes next, and that (oops!) some of his facts and figures may have been mistaken. Sarah Lyall, who was the Times's London correspondent in Johnson's palmier days, writes in today's paper about the Falstaff who would be Hal with elegant glee.
Meanwhile, Members of Parliament who identify with the Labour Party are plotting to dethrone Jeremy Corbyn, who was elected to the leadership of the party by the rank and file last year. It will be remembered that Conservative Members of Parliament brought down Margaret Thatcher in 1990, by taking advantage of a twenty-five year-old party rule, never intended to be put to use, to withdraw their confidence in her premiership. Do Labourites have a similar rule? I don't know, but I don't think so. Nevertheless, something can usually be stitched up. The next election is going to be fierce, and the Labour establishment believes that the adamantly leftist Corbyn will inspire a landslide loss.
If our political stage were more like Britain's, then Donald Trump would take the place of Neil Farage, the leader of the United Kingdom Independence Party, which stands to the right of the Conservative Party on issues of globalism and immigration. Instead of forming his own party and laying the groundwork — UKIP is twenty-five years old this year — Trump simply hijacked the Republican rostrum, and the Republicans, weirdly helpless, let it happen. Donald Trump was a magnet for UKIP-like disaffection, and his supporters knocked off the establishment candidates one by one.
On both sides of the Atlantic, the postwar political order seems marked for replacement. Notwithstanding the Trump insurgency, I hope that the reorganization begins with clearly distinct new parties. What are the issues? What's more important, race or jobs? If un- or underemployed white men were able to get satisfying jobs, would they drop their resistance to the advance of other kinds of people? Are such jobs even conceivable? Or do we simply wait for the boomers to die off? What is the future of patriotism? Of nationalism? When will the French Revolution ever end?
***
The current issue of the London Review of Books is devoted to Andrew O'Hagan's discovery of the real Satoshi Nakamoto (the mythical/mysterior inventor of Bitcoin), a coder from Australia by the name of Craig Wright. "Is he Satoshi?" asks the cover. According to O'Hagan's account, he seems to be; he has been acknowledged as such by two highly reliable members of the Bitcoin Space, Gavin Andresen and Jon Matonis. But when Wright was presented in a public "reveal," he sabotaged his own performance in an easily detectable way, costing his sponsors a great deal of money. At least, that's what I think happened. I had a very hard time following the story, not because O'Hagan writes less than lucidly but because the motivations of computer people often fail to tally with my expectations of humanity. For one thing, childhood traits persist well into middle age — and are not regarded as childish by peers. There is something about these men that reminds me of Creationists and Trump supporters: they're not interested in common sense or received wisdom. (You have to receive received wisdom before you can transcend or amend it.) Where children used to have childhoods, they had superheroes and Dungeons and Dragons. If I read O'Hagan correctly, even Wright's grasp of math is uneven.
Without Kathleen's engagement in several Bitcoin/block chain projects, I doubt that I'd be paying attention to this story. (Maybe I'd go straight to the movie. There's certainly a movie in O'Hagan's piece, although the ending may have been left open. In a way, it's a story that can end only if and when Wright is assassinated.) It's bitterly ironic that the Internet, which was presented to us as such a dewily beneficent contribution to human betterment back in the Nineties, turns out to be great terrain for men being men. Pow! Zam! You will not be surprised to learn that Craig Wright, although probably a genius and hopefully the owner of many patents, is a terrible businessman. That is why he agreed to out himself as Satoshi. The sponsors would pay off all his debts in exchange for some of his intellectual property and the tsunami of publicity.
By now, everybody under thirty knows that "satoshi" is the Japanese word for "Ash," and also the name of "the main protagonist of Pokémon manga and anime series" (Wikipedia). As to "Nakamoto," it was the surname of an eighteenth-century Japanese iconoclast (for whom there is no Wikipedia entry.) The Wikipedia entry for "Satoshi Nakamoto" has been updated to include reference to O'Hagan's exposé, but dismisses it as inconclusive. In a sense, the story has to be inconclusive.
Wright said he had never expected the myth of Satoshi to gather such force. "We were all used to using pseudonyms," he told me. "That's the cyberpunk way." Now people want Satoshi to come down from the mountain like a messiah. I am not that. And we didn't mean to set up a myth that way." Satoshi was loved by bitcoin fans for making a beautiful thing and then disappearing. They don't want Satoshi to be wrong or contradictory, boastful or short-tempered, and they don't really want him to be a 45-year-old Australian called Craig.
Wright is generous in giving credit to the men who contributed to development of Bitcoin, so much so that I agree with Kathleen, that "Satoshi Nakamoto" denotes a loose band of contributors. Wright may very well have contributed, along with plenty of code, the name. He and his colleagues seem to have created a puzzle (who?) that can never be solved — not, at least, until a Bitcoin transaction can be faked.
***
It has been a long time since I read a novel by Anne Tyler. I thinker of her as an Eighties writer, whatever that means. For a few years, I read each new one as it came out. Then I began to feel that they were all the same. Baltimore was a big part of the problem, because no city confuses me more. Is it a northern city or a southern city? To put it slightly differently, is it a local city, with its own little ecology, or is it part of something larger, and, if so, what? Geographically, Baltimore belongs in the Northeast Corridor, or so they say. Whatever the trains may do, I'm not sure that the corridor really extends beyond Wilmington, Delaware. Sometimes, I'm inclined to limit the span to New York and Boston. I can imagine what they think in Boston: what corridor?
But I've just read what I think is the latest from Tyler, A Spool of Blue Thread, and it surprised me. It seemed less like the Anne Tylers that I remember and more like the Penelope Livelys that I've been re-reading. For one thing, there is no sad sack in Spool. When I think of Anne Tyler, I think of mildly disappointed people in trying family situations, unable either to light the hearth with cheer or to cut loose. There are no such people in Spool. Well, there may be one, but he is much too rude and opaque to be a sad sack, and he is far more disappointing than disappointed. Everyone in Spool is pretty lively.
And then there's this house. The house, built during World War II, stands on a leafy lot in a very nice part of town. It is simple and unostentatious but perfectly proportioned. The rooms are spacious and airy, ventilated by transoms as well as ceiling fans (but no air-conditioning). The main attraction, at least during the warmer months, is a deep and wide verandah. The house is quite literally the embodiment of a family — the builder's family.
The Whitshank family emerged from rural yeomanry in the 1920s, when J R Whitshank (known as "Junior") came to Baltimore. He was followed, five years later, by Linnie, the young woman who had fallen in love with him, back in North Carolina, when she was thirteen. Junior prospered as a contractor, and they had two children. Their daughter, Merrick, schemed her way into the more eminent reaches of Baltimore society, while their son, Redcliffe ("Red") followed in his father's business. Red married Abby, the daughter of a hardware store proprietor, and they had four children. Or was it three?
The structure of the novel is palpable. Each chapter has its own topic, as it were, that renders it a distinct part of the overall narrative flow. Two preliminary chapters introduce the family, now centered on Red and Abby (Junior and Linnie having been killed in a grade-crossing accident in 1967). First we meet Denny, the third child and the elusive member of the family. Denny spies on everybody else but maintains rigid secrecy about himself. He also stays away from the house, roaming around the country in a variety of half-hearted pursuits. The novel begins with his calling home from college to tell his parents that he is gay. Having said that, Denny hangs up. His parents argue: is it possible? Red thinks not. Abby wants to know if there is someone in his life. Both want Denny to settle down. They want to know who and where he is — the most natural of parental concerns. The chapter is a chronicle of Denny's sporadic appearances, sometimes with a daughter, Susan (who he confesses to his mother is not actually his child), that ends in the novel's present, which is the year 2012.
The second chapter tells the two stories that everybody in the family knows. There is the story about the house, and then the story of Merrick's social climbing. They are pretty much two sides of the same story, because Merrick climbs her way out of the house and, despite (or perhaps as underlined by) a couple of appearances, out of the family. (There turns out to be a third well-known story — how Abby fell in love with Red — and it is told later, after the present action winds up and nearly comes to an end.) The action gets going at the start of the third chapter, in which Stem, the fourth and youngest child, moves his family into the house in order to watch over his parents, who are beginning, it seems, to fail. In the fourth, Denny shows up, having voiced his complaint that the caretaker's duty is his, since Stem is not a real member of the family. This is a surprise to the reader, of course, but not to anyone in the book; the thing that most of his quasi-adoptive family does not know about Stem (Stem included) is revealed later. In the fifth chapter, the simmering competition between Stem and Denny erupts into a fight at the beach house that the family rents every summer. In the sixth chapter, there is an accident, followed by a funeral in the seventh. In the eighth and last main chapter, the family decides to leave the house. At the end of the book, when we return to the present, Denny gets on a train heading north to New Jersey, where an exaperated woman awaits him, and the winds of Hurricane Sandy gather overhead.
In the five chapters that separate this story from its ending, Tyler tells Abby's story, set way back in 1958. Then she goes back further still, and retraces in detail the story of the house. Or, rather, this time, Tyle writes about the journey to the house. This is a much darker story, complete with danger, violence, and privation, because there is no family as yet: we are told how it was created. The official family story of the house never mentioned Junior's intense resistance to re-uniting with Linnie when she surprised him by showing up in Baltimore. He remembers her as the author of the worst episode in his life, in which he was obliged to walk, half-naked and barefoot, many miles through the night, in fear of his life. Linnie's father caught the two of them together in a barn; Junior was twice Linnie's age. Junior's love, moreover, was pretty much confined to Linnie's voluptuous bosom. Beyond all that unpleasantness, Linnie is disinclined to put aside her back-country ways, whereas Junior longs to be accepted by his neighbors on Bouton Road. Linnie rather sublimely ignores Junior's countless snubs, and he learns that she is "the bane of his existence" — his way of saying that he can't live without her. Junior may not be an endearing man, but Linnie wrests a family from him, pretty much as God wrought Eve from Adam.
As it has been so long since I last read Anne Tyler, I can't generalize, but A Spool of Blue Thread pulls off a neat trick — although perhaps it isn't a trick at all. The novel runs through all of the familiar domestic rough spots, and its characters are often thoughtless and self-aborbed, indignant and resentful. But however much Denny, for example, acts like a jerk, it is not a palpably gender-linked jerkitude. The men are more competitive than compassionate, and the women vice versa, but not to hyped-up degrees. (There is not the faintest whisper of second-class personhood that imprisons the heroine of Edith's Diary.) Amanda, the eldest of the younger Whitshanks, and her husband, Hugh, would be equally disagreeable, if we saw more of Hugh; Amanda rather takes after her dreadful aunt. Gender doesn't explain very much of what goes on; mothers and fathers are loving in their own ways — but loving. These family relationships are not qualified by sex. Maybe that's because their author is aware that they begin in the union of the two.
Many thanks to Kathleen for picking up the book on her two-day trip to California!
Bon week-end à tous!