Monday, March 28th, 2016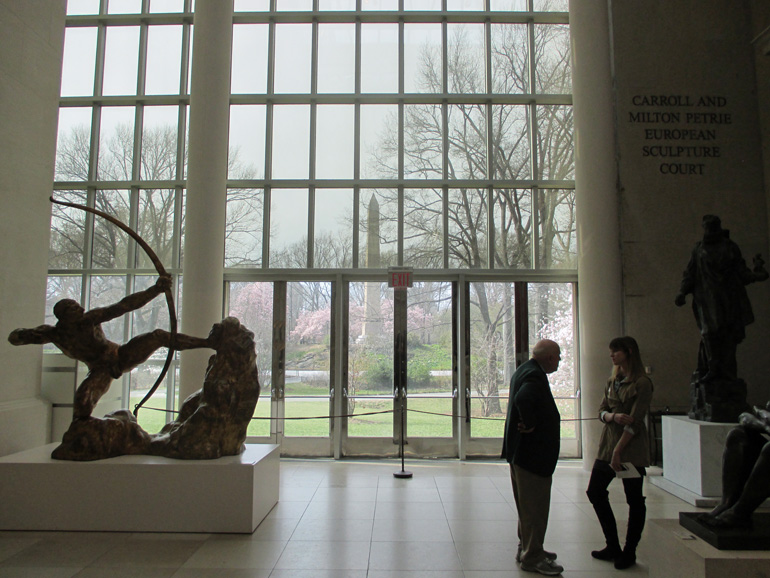 Monday 28th

At dinner yesterday, Fossil Darling insisted that I read the Ian McEwan story in The New Yorker. When I told him that I don't read New Yorker stories anymore, because too many of them have turned out to be the first chapters of novels that were therefore somewhat difficult to read upon publication, the opening's having been spoiled, Fossil insisted that this really was a short story. I took a look at it and saw that it was short enough to read again, if and when. I also noticed that I had begun reading it, down to the middle of the second paragraph.
So I read the story, "My Purple Scented Novel," this morning, after the Times — after, that is, the obituary of Jim Harrison. I once read a story, perhaps a novella, by Jim Harrison that I liked so much that I bought the book, The Woman Lit by Fireflies and Other Stories. Do I still have it? In storage, if at all. Because I didn't like anything else by Jim Harrison. Which is to say that the one or two things that I read, after "The Woman Lit by Fireflies," were so disagreeable that I drove a great strikethrough line across his name. Almost every detail in the obituary was at least somewhat off-putting, especially — the narcissism of small differences? — the bits about food and gastronomy. The name of Rabelais was cited, perhaps the most concise monument to the land where machismo brawling and roughhousing take the place of grace.
Two weeks ago, or, rather, in the next-to-the-latest issue of the New York Times Book Review (20 March), the "By the Book" feature was devoted to Harrison. This often begins with the question about nightstands. Who knows how long ago Harrison answered it. "Unfortunately, I can't read novels while I'm writing one because of the imitative nature of the brain." I'm well aware of the phenomenon, although I don't write novels, but there is something so wrong about the way that this sentence ends that I can't decide where to begin. With its impersonality, perhaps: I myself should say, "because I'm too easily influenced by the prose of novels that are good enough to read." Or with its subhuman tone: "brain" instead of "mind"; the "nature" thereof. To move from "I can't" and "when I'm writing" to a clause without verbs or personal pronouns is intellectually klutzy. And it sounds like an excuse. As if to say, Unfortunately, I can't fly because of the wingless nature of the body.
I always read "By the Book" if the writer is halfway interesting to me, and Harrison is halfway interesting to me because he is (or was) a grand old man for whom I have no use. Who are his favorite writers? Never mind; they're none of mine. When asked which author, living or dead, he would most like to meet, Harrison names García Márquez, "who has a jubilant nature. I would wonder what made his spirit so rambunctious." I suppose that Harrison meant to say that García Márquez's writing is jubilant. But, "rambunctious": that signals something that I really dislike, seriously writing in your outside voice. I haven't read García Márquez in Spanish, so I can't comment; but I will say that his way with women bothers me. I wonder if he ever met one who was frank with him.
Now, what am I up to, you will ask. Am I not Mr Sunshine, saying nothing if I have nothing nice to say? Isn't that my philosophy of book-reviewing? Indeed it is. But I don't think that the preceding paragraphs are about books. They're about me. I seized upon Jim Harrison's obituary as an occasion for making an observation that the "By the Book" feature inspired. There is no such thing as an objective critic, no one who really likes and dislikes things for good reasons. I think that we're objective, if we are at all, only after some highly personal criteria have sorted things out, preliminarily. From time to time, it's important to review those criteria, which are of course nothing but prejudices, so that we know where we stand. The easiest way of doing this is to consider a writer whom we find uncongenial. Journalism comes in very handy. Obituaries and features such as "By the Book" allow us to consider writers whom we find uncongenial without actually having to read much of what they've written. After all, their books ought not to be cluttering up our shelves.
I have a strong prejudice against the landscapes of the "West" of the United States, and against the lonely lifestyles that seem to go with them. Let me be the first to fault myself for the incapability of my imagination to believe that Marilynne Robinson really did, really, grow up in Idaho. In my heart of hearts, I do not believe that it is possible to grow up in Idaho with the ambition to live a life of letters; and yet I have met, and even shaken hands with, the delightful Vestal McIntyre! He says he's from Idaho; he has even written a novel about it. But I don't really believe it. That is my prejudice. When a prejudice is confronted by an exception to its rule, it blinks. Denying that Robinson and McIntyre come from Idaho is an inevitable consequence of loving their work. (And, anyway, there is nothing very lonely about the Boise of Lake Overturn.)
I find that I have outgrown animals. I still have a weakness for patting the necks of horses, if they're in the mood to let me. There's something weirdly cuddly about horses, even though I'm standing on the other side of a fence. I like to outstare cats; anything that I can do to drive a cat crazy is worth trying. (Cats are unforgivably impertinent.) Dogs — the older I get, the sorrier I feel for dogs, given their terrible dependency problem with people. Like television, dogs get much more attention than we can really afford to be giving them. When Kathleen and I were married, I wanted to get a dog. I had grown up with dogs. Kathleen was very firm, however, about No Dogs. For a while, I resented this. Then I forgot about it. Now I'm nothing less than relieved. I had to babysit a dog one weekend, years ago, and the novelty wore off instantly. That, I think, is when I began to feel sorry for dogs. It was a more appealing solution to the babysitting problem than feeling sorry for myself.
Also: dogwalkers, or, rather, the ad hoc packs of leashed dogs that surround dogwalkers. Quite aside from the pedestrian nuisance that they present, these peculiar spectacles excite the most perplexed dismay. The attempt to imagine what a dog is thinking invariably leads to the mental equivalent of lower back pain. Trying to imagine what a pack of dogs is thinking, especially about being in a pack, makes me wonder if the End is sufficiently Nigh. I believe that mass dogwalking ought to be conducted in the dead of night, when I am never outdoors.
Anyway, I don't like to read about animals. I don't want to look at pictures of animals. I will tolerate animals only if they are appropriately subordinate to interesting human beings.
You might conclude from the foregoing that I don't care for "nature." This might well be true. In fact, "nature," as a supposed thing in itself, does not exist for me. My understanding is that the term, "nature," is used to refer to that which is untouched by human agency. As such, it follows that we cannot know it. Just walking around in the wilderness might upset any number of ecosystems. Think of all the ants you've stepped on! Not to mention the bacteria that go down the drain when you take a shower. Can't you just look at something — the Grand Canyon, say — without hurting it? But how do you look at the Grand Canyon without driving up to it? And then what happens? After you've oohed and aahed at the pretty colors of the rocks, you try to get your mind around the stupendously prolonged erosion wrought by the Colorado River, that little dribbling creek down there. Talk about lower back pain!
I don't care for bad — or gruff — manners. Now, I am no fussbudget when it comes to good manners. Good manners have nothing to do with empty, rote rituals; they're all about making other people comfortable. This is particularly true of table manners, which have evolved to make it possible to conduct a conversation while eating, thus making a pleasure out of a necessity. Kathleen and I were talking just the other day about why genteel Americans shift their forks from left hand to right after cutting a piece of meat, and we agreed that it puts the fork into a decidedly different relation with the mouth, such that, among other things, the appearance of leaning downward to bite something impaled on a sharp implement, as if one were a fish snapping at a baited hook, is avoided.
Trying to make other people comfortable when you don't really feel like taking the trouble is always an interesting predicament. Going ahead and not taking the trouble is never interesting in itself, but only when it leads to even greater offenses. Nothing offends me more deeply than the idea that "society" is the cause of everybody's problems. It is precisely the other way round. The purpose of social conventions — and that's all society is, conventions, ranging from family traditions to business practices, from language to walking in, or watching, a parade — is to make life better for everyone, by setting up a web of light expectations and freeing up time for more idiosyncratic matters. The fact that "everyone" doesn't always include everyone is the fault of individuals, whether they're acting alone or in packs. Social injustice is caused by bad actors, not by "society."
The idea that "society" can be oppressive is another thing that I have outgrown. Whether reading Anna Karenina or a life of George Eliot, it is easy to conclude that "society" can be very cruel, especially in its rejection of "fallen women." To us, it seems hypocritical, somehow, that all the great writers of the day could and did visit George Eliot at home, but that their wives never accompanied them on these outings. But the only people who were oppressed by such considerations were those who aspired to belong to a subgroup of society, the one best known as "respectable." Respectable society could indeed be very harsh, but it makes more sense to regard it as a club than as a true society. Ah! I've just discovered another one of my prejudices: society is what takes the place of religion when people live together without observing the same religious practices. I'm very close, here, to claiming that there is no such thing as Islamic society. And precious little in some rural areas. That would certainly explain a great deal.
And yet, none of this bloviation about society explains the nasty little spring at the heart of Ian McEwan's story, which is that literary merit is meaningless to the point of nonexistence in the absence of celebrity. McEwan is not writing about literary reputation, which really begins when an author dies and can no longer be encountered at book signings, publication launches, or literary festivals. Once a writer is dead, she can only be read, and her reputation depends entirely on the amalgamated opinions of readers (with an arguable boost from biopics). McEwan is writing about literary fame, something that has surprisingly little to do with reading. His story tells of two writers; it is the purported (but never disclosed?) confession of one of them, a sort of pocket Amsterdam. After university, the two writers enjoy bohemian poverty in Brixton. Then, one of them writes a successful script for television. One thing leads to another, which is plenty of free time in which to write good novels. Money and fame pile up together; the author and his wife live practically right on Hampstead Heath. The other writer marries, has children, struggles with teaching loads, and manages to write four novels. These are well-received by the critics, but it takes more than positive critical reception to make a writer famous; it requires, in short, a boost from somewhere else, whether a marriage, a job in publishing or creative writing, or a scandal. (Nobody read A Confederacy of Dunces until John Kennedy Toole killed himself.) Sadly, since the narrator hasn't had his picture taken, kissing a movie star, by the time the story reaches its turning point, all four of his novels are out of print.
It turns out that the famous writer doesn't read other people's novels, or at least those of his old best friend. The narrator takes cunning advantage of this, and the resulting scandal propels him to dreamed-of eminence. Because that's what it takes. Tell me how this is not an instance of social injustice.
Rather, it is a demonstration of the narrow range of the impact of social conventions. Society does not distinguish important writers from unimportant ones; only posterity can do that, and posterity and society are not to be confused. Society registers current events. Social conventions do everything possible to minimize the impact of events, because the whole point of social convention is to enable smooth sailing. (This is why adolescents and other immature types profess to hate society; it has no time for their profoundly stale traumas.) Social conventions can have nothing to do with literary achievement, because literary achievement is so often upsetting. But convention can take note of the fact that everybody is, or seems to be, reading Portnoy's Complaint. Thus fame gathers around certain names.
Sometimes, in a certain light, I agree with Margaret Thatcher: there is no society. But of course I can't leave it there, as she did. What there is, where lazy people think they see "society," is a web of conventions, as vitally important but as morally neutral as the rules of the road, and sometimes, like the rules of the road, enforced by the state. This web is woven by everybody, give or take — everyone who has ever lived has had a hand in it.
Which means you.
***
Tuesday 29th
What did I write yesterday? I'm afraid to look. I remember that I was talking about prejudices — I suppose there's some relief in that. In other words, I was saying, Now I'm going to share with you my nutty perspective on something called "society." Only I didn't ever say that the perspective was nutty, did I?
Of course I'll blame it on Jim Harrison. There's more about Jim Harrison in today's Times. It's pretty clear that what the newspaper's literary contingent is hoping for is that rare reversal of the usual pattern, that Harrison's death will occasion a regretful stock-taking: We didn't fully appreciate him when he was alive. Our bad! Dwight Garner, responsible for today's puffing, quotes a woman in Harrison's fiction who complains that there is no nature in Manhattan; the closest that you can get to it (nature) is orgasm. This is the sort of nonsense that sets me dreaming of a science-fiction device that, when shot at people who say such things, strips them of all verbal skills. It's nature you want? Fine: enjoy being limited to grunts and armwaving.
I'll come back to Harrison, in connection with David Brooks's column about "Trumps," also in today's Times. Right now, it seems essential to distance myself from yesterday's implication that social conventions are essentially benign. This implication was unintentional. True, I did write, "The idea that 'society' can be oppressive is another thing that I have outgrown." This statement is simply wrong, no matter how hard I try to bolster it with an explanatory context. I was thinking of "society" as it is represented in literature, where there is a lazy habit of blaming "the way things are" for the unhappiness that befalls fictional characters, especially stand-ins for disaffected young writers. It doesn't matter what I meant: social conventions can cause a great deal of suffering and confusion. And if they don't seem to be stridently damaging today, it's not hard to remember times when they were — when, for example, homosexual men and women were condemned to vicious and pointless ostracism. Or when women were not allowed to work after marriage — something that is still the case in much of the world. My remark was fatuously provincial: social convention really does make life easier for educated, affluent, and inner-directed people like me. Good to know!
I was indeed thinking, not of everyday life (although I lazily included it), but of literature: how social convention is treated in fiction. The novel that usually comes to my mind when I consider this problem is Edith Wharton's Ethan Frome. I haven't read it in about ten years, so I ought to keep my comments to the minimum. Let me not distract myself with lucubrations about Wharton's venture into life on the other side of the tracks, about which she can't really have known very much. Let me stick to the central problem of the book, which is that Ethan cannot leave his crabby old wife, Zeena, when he falls in love with Mattie and discovers that the drudgery of his New England agricultural life is redeemed by her presence. Ethan cannot leave Zeena for a simple reason, and it has little to do with social convention, although not the one you're probably thinking of. If Ethan abandons Zeena, she will starve to death. There is no one else to take care of her. There is no safety net of state protections. So long as Ethan is alive, his obligation to care for his lawfully-married wife is non-negotiable.
This part of the story, Wharton certainly understood from the inside. She wrote Ethan Frome at about the same time as her marriage to Teddy Wharton fell apart. She had outgrown Teddy, to put it simplest; something of the same happens to Ethan vis-à-vis Zeena. But Wharton could put her husband behind her. She had the wealth, and she had the opportunity to escape to Europe, where, like her friend Henry James, she was genuinely happier. Teddy filched money from her accounts, but she put a stop to that, and Teddy never starved. What, Wharton may have asked, if neither she nor her husband had enjoyed such splendid resources?
Is Ethan Frome still as widely read as it was in my day? I can see that it occupied the place of an anti-Ayn Rand manifesto in the syllabus. (Not that anybody assigned Ayn Rand!) Once you read Ethan Frome, you understood how important Social Security, and, later, Medicare, were and are. As mid-century readers of Wharton's sad tale, we were conscious of enjoying very different social conventions, enacted into law. Like so many French novels of the Nineteenth Century, Ethan Frome zeroed in on a "problem," and eventually contributed to the inspiration for a "solution." The last time I read Ethan Frome, I came away thinking that it had served its purpose and no longer needed to be read. I now think that that was wrong. So it does need to be read, again, by me. At least.
***
David Brooks has unearthed something mildly amusing in the history of the Civil War. There was a regiment from New Jersey, headed by someone called Atkinson. Atkinson was a gentleman, and he wanted his men to behave like gentlemen. Instead, the men rebelled. They set up something called the Independent Order of Trumps. "In sort of a mischievous, laddie way, the Trumps championed boozing and whoring, cursing and card-playing." Trumps! Yet again: You can't make this stuff up.
Here is Dwight Garner again, writing about Jim Harrison: "His books declared: If you aren't taking big bites out of whatever life is on offer to you, you are doing it wrong."
Now, I'm sure that Jim Harrison was a true gentleman in person, after his own fashion. He would probably have horsewhipped the Trumps. But the idea of taking big bites out of life is still gross, literally gross. Garner falls so completely under the spell of this excessiveness that he commits a grossness of his own:
Mr. Harrison was a more cerebral writer than he is often given credit for. In his memoir, "Off to the Side" (2002), he reads books as if he were shoveling coal into a blast furnace. He wore his erudition with enviable lightness.
This is obviously confused, or at least a case of fatally mixed metaphors. It is one thing to be cerebral but to wear your erudition lightly. It is, oh, so very much something else to "consume" books as if they were undifferentiated bits of fuel. And I'm afraid that it's the laddie appeal of the Order of Trumps that sings to men when they're taking big bites.
As David Brooks explains the difference between the good boys and the bad — the Good Scouts and the Trumps — it is very hard not to picture him seated on a plush Victorian armchair in a Little Lord Fauntleroy suit.
So the ideal man, at least in polite society, gracefully achieves a series of balances. He is steady and strong, but also verbal and vulnerable. He is emotionally open and willing to cry, but also restrained and resilient. He is physical, and also intellectual.

Today's ideal man honors the women in his life in whatever they want to do. He treats them with respect in the workplace and romance in the bedroom. He is successful in the competitive world of the marketplace but enthusiastic in the kitchen and gentle during kids' bath time.

This new masculine ideal is an unalloyed improvement on all the earlier masculine ideals. It's a great achievement of our culture. But it is demanding and involves reconciling a difficult series of tensions. And it has sparked a bad-boy protest movement and counterculture, currently led by a group we might once again call the Independent Order of Trumps.
Last night, Kathleen and I watched The Descendants, a movie in which George Clooney does a fine job of bringing Brooks's ideal man to life. He has two things going for him, both trademark skills. He embodies the "tensions" that Brooks writes about with harrowed eyes that register a massive effort at self-restraint; and his eyes are never more harrowed than when he has to tell is cousins that they are not about to be made rich. He feels sorry, that is, about making them do the right thing. This the opposite of what most men in his character's position would do. They would look buff and advise the others to get over it.
The other thing is Crazy George. Clooney has a gift for injecting minute but hilarious shots of lunacy into his performances, at just the right time. Generally, the problem is one of impulse control. Overcome by the need to do something, or at least to find out something, right now, Clooney's characters lose the bland authority that Clooney's stature emanates and become sheer goofballs. In The Descendants, the Crazy George moment occurs outside his cousin's house on Kauai, which is currently occupied by his comatose wife's lover. Matt King scampers about and peers over the hedges with a barely suppressed frenzy. It's moments like this that make Matt believable as an ideal man: he's not too ideal.
In short, if you saw George Clooney in a Little Lord Fauntleroy suit, you would know that he was wearing it under duress. I should point to The Descendants rather than to Brooks's column — endearing as it is to learn about the Trumps — for a portrait of the kind of man that Donald Trump's supporters have given up trying to be.
This new Independent Order of Trumps, the one that is having such a fine old time kicking at political correctness and braying unwholesome sentiments has been not only enabled but instructed by hipsters in the media, men who think that it is funny to slum with the lads. I blame stubble. When men's magazines began sporting covers on which chiseled faces sprouted stubble, that was the not-so-secret sign that American manhood had been ushered into the Age of Whatevs. It used to be that stubble was a sign of personal crisis: men without full beards did not appear unshaven unless something was very wrong. A three-day growth of stubble signified serious trouble. Soon, however, it signaled transgressiveness, or gratuitous misbehavior. In Trump's supporters, we can see where transgressiveness leads when it is detached from collegiate irony.
It stops being transgressiveness; it is no longer gratuitous. It passes into plain wickedness. My ideas about free speech are rather more limited than those of the ACLU, and I don't think that anyone ought to be allowed to state, in the public forum, that Mexicans are rapists. It is maddening to think that in this age of talk, talk, talk about humanitarian concerns, Donald Trump cannot be sued for racial defamation. Real men take threats to the civil order seriously.
***
And where are the women? Cindi Lauper claimed that girls just want to have fun, but it seems that Jane Austen still sees things more clearly: girls just want to have men. (And men just want to have sex.) In this week's Book Review, Cindi Lieve writes about Peggy Orenstein's Girls and Sex: Navigating the Complicated New Landscape. The title speaks volumes: people no longer arrive at sexual encounters as men and women; they are boys and girls. Adolescence is a social structure for which no effective conventions have been developed. Not in America, anyway; in Nederland, it appears, they do things better, making sure that the boys and girls have a modicum of men-and-women training before they hook up. So they won't.
What girls want, as best I can make out, is attention. Perhaps a little kissing, a little cuddling. But they don't seem to be mad to have intercourse. So they do the other thing, because guys like it and girls don't much mind. It is a terrible thing for boys to learn: that others will make them happy if they are careful not to inquire into the sincerity of their service providers. This is the germ of contempt that makes it possible — imaginable — to own slaves and to confine women to purdah. This is where enguytlement begins.
I keep hoping for the women who have done men to surprise me. I don't mean, done with men, easy as it is to imagine wanting to. I mean the kind of woman whom Alison Janney so often plays. Someone willing to send jerks to their self-inflicted doom. Where is the woman who will speak trash truth to Trump?
***
Thursday 31st
The subject this week was supposed to be: my prejudices. It has turned out to be a hard one to get to. The moment I mentioned a prejudice, I would launch some sort of justification. Natural, perhaps, but not to the point. The original point was: I'm not a fan of Jim Harrison — but it's not his fault. That is what I wanted to say, but couldn't seem to utter.
The larger point was to acknowledge certain prejudices — preferences, likes and dislikes, habits of mind that shape perception before intelligent judgment comes into play. We all admit that we've got prejudices, but we don't like to say what they are, and, when we do say, we find ourselves, as I've just done, arguing that they're not prejudices at all, but rather — intelligent judgments. When I mentioned my response to the Grand Canyon, which I like to talk about partly because it is the one really top-flight American sight that I have never seen, I tried to present my resistance to its spectacle as reasonable. It was part of a larger objection to the idea of nature, which I held up as a paradox: human beings can never experience an environment that has never been sullied by human beings. But the simple, unreasonable truth behind these statements is that I not only find natural sightseeing a bore but have no affective memories of what I have seen. I don't like the outdoors because it is insufficiently upholstered: there is nowhere to sit comfortably. I don't relate to the exurban, and I have trouble relating to the people who do.
Why on earth do I want to talk about my prejudices? Because doing so seems to be the only honorable response to a certain kind of cultural event: the obituary for an artist or thinker or other cultural figure with whose work I have little or no rapport. Jim Harrison died — having just been featured in a Book Review interview — and as I read the obituary in the Times, I thought, disrespectfully, what is all this noise about Jim Harrison? It was the same with David Bowie. Thanks to my prejudices, I never got beyond the impression that David Bowie was creepy. Not him personally, but his work. I found Harrison's writing to be rustic, rough, calloused; and I don't like things that are rustic, rough, or calloused. There is no good reason to dislike these things — and that is the point that has to be made, at least every now and then. I should much rather talk about things that I do like. The world, it seems to me, is filled with things that I do like. But these obituaries remind me of things that I don't, and I'm not comfortable with the appearance of pretending that those things aren't there. I feel obliged to register their existence with honesty, by pointing out that, sadly, my personal limitations prevent me from sharing the obituaries' enthusiasm.
Perhaps what's really going on is that the obituaries of certain people remind me, vividly, of my prejudices, of my limitations, and it smarts. I should like to be a person who likes everything. The person who genuinely likes everything has always been the ideal. I settle for trying to like more — and quite often succeeding. I am engaged at the moment in an invisible skirmish with John Fowles, because I really don't understand why I read his novel, Daniel Martin, with such a mixture of approval and disgust. And not only that: I was reading it for the third time. But sometimes, the attempt backfires. I used to like reading Trollope, and I read more than half of his many novels. I read so much that a certain prejudice of Trollope's, not tremendously noticeable if you read Barchester books and the Palliser books and perhaps a half dozen more, but impossible to overlook once you have noticed it, nor any easier to endure than a very unpleasant smell. This was Trollope's prejudice about virgins.
Which of course he never mentions as such — heaven forbid! No; what he writes about is girls on the verge of marriage. So much as to mention their virginity would be insulting, according to that interesting British logic according to which the mention of something — something "delicate" — not only implies but presents the possibility that things could be otherwise. (Thus the decoration of a house or the taste of a meal could not be discussed: both were presumably excellent, or at least correct. I even read somewhere that the reason for the table-manners ban on using a knife to cut salad is the implication that the greens have not been torn into properly bite-sized pieces.) Trollope has a thing about nubile females. They can fall in love only once; once they have "given their hearts," they cannot take them back, not even to bestow on a more worthy lover. There can be no other lovers. When I read The Small House at Allington, a novel that is very much about this irrevocability, I chalked up Lily Dale's steadfast devotion to Adolphus Crosbie to personal, peculiar obstinacy. I thought that it was "just her." I had not read a great deal of Trollope at the time, and missed the blatancy of the theme. Once I noticed the theme, Trollope became as morally objectionable to me as are those pro-lifers who would punish women for seeking, much less obtaining, abortions. Or, in other words, a sex pervert.
A sad discovery. A few years ago, I read Orley Farm for the second time, and the sprawl of the story was great enough for me to overlook Madeline Staveley's regrettable preference for Felix Graham. But I was reading the book for an extraneous reason; I wanted to see how it compared to Wilkie Collins's "sensation" novels. (I wrote about reading Orley Farm in August and September 2012, beginning here.) My copies of Trollope's other books have been in a box since the end of 2014; the box is in storage. I hold onto this voluminous library in hopes that my perceptions will shift again, restoring Trollope to the ranks of cherished writers, but I have no reason to expect that this shift will ever occur.
Is my current dislike of Trollope a prejudice? Absolutely. My prejudices about women are among the strongest. They may look like reasonable feminist principles, but they aren't.
***
In today's Times, someone mentioned something called the "Overton window." I had never heard of it, but there is indeed a Wikipedia entry, and who do I find there but — Anthony Trollope. I'll be damned. "An idea similar to the Overton window was expressed by Anthony Trollope in 1868 in his novel Phineas Finn:"
"Many who before regarded legislation on the subject as chimerical, will now fancy that it is only dangerous, or perhaps not more than difficult. And so in time it will come to be looked on as among the things possible, then among the things probable;–and so at last it will be ranged in the list of those few measures which the country requires as being absolutely needed. That is the way in which public opinion is made."

"It is no loss of time," said Phineas, "to have taken the first great step in making it."

"The first great step was taken long ago," said Mr. Monk,–"taken by men who were looked upon as revolutionary demagogues, almost as traitors, because they took it. But it is a great thing to take any step that leads us onwards."
'Tis a small world. I mentioned the Overton window to a friend who called a little while ago, as a way of explaining how consciousness of the prevalence of American racism has grown by leaps and bounds in recent months. In this connection, I'm reminded of an exchange in Spotlight. Ben Bradlee, I think it is, can't believe that Bostonians have been unaware of the extent of priestly abuse, which the Spotlight journalists have shown to be much greater than anyone suspected. Didn't people know? Mike Rezendes replies, "Maybe they did," by which he means that almost every Catholic Bostonian knew about a pederast priest. But, at the same time, the assumption was generally made that the pederast priest whom anyone knew about was the only rotten apple in the diocese. It never occured to anyone that a penchant for pederasty is as distributed among the clerical population as it is among the male population. Similarly, white Americans have convinced themselves that instances of racism known to them were outlying events, freaks of bigotry.
If I've been an exception to that blindness, it's because of where I grew up, where the undiscussable was discussed. Discreetly and in coded terms, to be sure, and certainly more taken for granted than talked about. But the fact that blacks and Jews did not own houses in Bronxville was known to everyone, children included. So was the knowledge that this discrimination was illegal. (I'd never thought of it this way before, but I see now that I grew up in a community of bootleggers.) So the racism that Donald Trump is tacitly treating as permissible comes as no surprise. I am glad that it is no longer outside the Overton window. I endeavor to resist feeling grateful to Trump.
***
Friday 1st
To celebrate April Fool's Day, I had a bad dream this morning. A great leak was pouring through cracks in the ceiling of our bedroom. It was one of those classic nightmare maneuvers, how do we make this worse, that began with a spill of water from a vase. The next thing you know, the vase was a hanging basket, leaking a stream of water. But no: the water was running down the ropes from which the basket hung, and, my Lord, look at that yellow patch of plaster, seeping, now pouring water. Trying to make out the pattern of the carpet, dark under the water, I now noticed that the bedroom had been cleared out, even the bed that (in waking life) we fear will collapse any day now. Wondering how that happened — how all the furniture got moved (and by now the cascade was ebbing) — I woke up. Nevertheless, even with the bad dreams, there are times when my idea of the perfect life involves nothing but lying comfortably in bed, asleep. Tucked in and quiet and, requiring nothing but an occasional sip of icewater.
I've read two terrific books this week. I'm reluctant to write about one of them, lest I seem deranged by another crush on some dead old lady who was born in Germany — in this case, Sybille Bedford. I have decided to put my adoration of Bedford's prose to the test: will she be able to engage and hold my attention throughout the nearly eight hundred closely-printed pages of her biography of Aldous Huxley? I have mentioned once or twice that I'm reading Huxley's novel, Eyeless in Gaza, but mostly I haven't been. The characters are both familiar and unattractive, and when the writing is really good, it makes me think of Virginia Woolf and wish that I were reading her. (She does not go on so.)
The Trial of Dr Adams appeared in 1958, as The Best We Can Do. John Bodkin Adams was an elderly physician, practicing in Eastbourne, a genteel seaside town. In 1956, Dr Adams was accused of having poisoned a Mrs Edith Morell, who had died, 81, in 1950. As he was also accused of poisoning somebody else, he was presented by the newspapers as a serial killer. He would, it was alleged, endear himself into his patient's testamentary arrangements, and then overdose her with heroin and morphia. Sybille Bedford attended and wrote up his seventeen-day trial — then the longest in Britain's criminal history.
Now, the first thing that I want to say about The Trial of Dr Adams is that the covers of my paperback edition, purchased through Amazon from a bookshop outside of Dayton, Ohio, that listed its condition as Used – Very Fine, fell, or rather, cracked off. The front cover came off almost immediately, the rear cover as I approached the end of the story. The book did appear to be in reasonable condition when I unwrapped it, but the covers seemed odd. They were very brittle and inflexible. And there was another thing. The publisher was Time Inc. Originally, Simon and Schuster had published the book in the United States, but Time had picked it up, several years later, for something called the Time Reading Program. The Wikipedia entry for this operation does not list The Trial of Dr Adams, but it does say that the books were chosen by Max Gissen, Time's book reviewer for many years, and notes that the covers were "constructed of very stiff plastic coated paper, for durability." I can't quarrel with that: the covers are intact. They're just not attached to the book. There was much to be learned about the durability of plastic in the 1960s.
The point is, of course, that The Trial of Dr Adams was chosen by the TRP as representative of the edifying text that it went in for. It would be interesting to read all of the TRP titles, solid mid-century fare, much of still well-known, with one eye on Drew Middleton's concept of "middlebrow" and the other on the Cold War. Two weeks ago, I was writing about Time in another connection, but I never got round to saying that Time was the most finely moderated voice of American anti-Communism. Its passions were covert, its surface wry and unenthusiastic. Why did a book about a serial killer register on its screen?
Because Dr Adams was the victim of a witch hunt. Or so it seems. The matter is not gone into at any length in either of the two prefaces to the TRP edition., and Bedford herself is brisk to the point of silence. The first preface, by the editors of Time itself — the TRP Introduction is the work of the then Vinerian Professor of English Law at Oxford — asks what seems to me to be the key question:
Could there be a fair trial in a case where every possible juror had been exposed to conjecture? Could the rules of evidence strain out from the jurors' consciousness the irrelevancies that they had already heard and read? (vii)
The answer to both questions is "yes," for Dr Adams was acquitted. The administration of morphia and heroin was never questioned; the question before the jury was whether such dosages as Dr Adams had prescribed could be said to have realized (and implied) his intent to murder the patient. Bedford's account of the trial makes it very clear that Dr Adams's innocence was established by the workings of the English legal system, with all of its ancient presumptions and its rules of order. She makes it clear, too, that the operation of this legal system was undertaken by two of the participants in the trial: the judge and the counsel for the defense. Geoffrey Lawrence, the counsel, mounts one of the most zealous defenses that I have ever heard of, by which I mean that he has mastered every fact of the matter, marshaled unexpected evidence, and measured to a pinpoint the implication of every scrap of testimony. His cross examination of the principal expert witness for the Crown is thrilling enough for film.
As for the judge, Patrick Devlin, Bedford is quite right to introduce him as the "supremely intelligent" possessor of "Mandarin" hands. (4) His summing-up at the end is what can only be recognized as a triumph of legal duplicity. Having dutifully noted and frowned over all the damaging evidence of overmedication, Mr Justice Devlin nevertheless manages to direct the jury to acquit the defendant.
Is he likely, it may be asked, to adopt a plan which does not even mean an instantaneous dose which kills her off, but involves a rather elaborate system of change in medication which takes thirteen days to dispose of her? (276)
In the context of the summing-up, this highly rhetorical question all but shouts its own answer in the negative. The judge is basically advising the jury that the Crown case is nonsense — which, upon the examination mandated by the English legal system, it was found to be.
There appears to have been a strategy, arrived at independently, no doubt, by the judge and Mr Lawrence, of denaturing the thrill of a serial murder case by rendering the quotidian details as monotonous as possible. If Dr Adams was up to something terrible, he was up to it day after day after day. As a murderer, indeed, he is all but shown to be incompetent. He completely fails as a diabolical character. The fact that two of the three attendant nurses don't like him is brought out as a matter of their own nasty dispositions. The toxicity of the drugs is all but established, thanks to Mr Lawrence's doggedness on cross, as being incapable of establishment. The Trial of Dr Adams would probably make a terrible movie. Suspense and horror are subverted at every turn. Which makes for a true page-turner.
Finally, it was decided that Dr Adams would not take the stand. The jury is reminded not only that this does not indicate a guilty conscience but that defendants were not permitted to testify in their own defense until fairly recent times. The prosecution, says the judge, must make its own case without any help from the defendant; that is, it has no right to benefit from the defendant's behavior as a witness. The judge also addresses the evidentiary problem of the gaps in the narrative that the doctor could fill if he testified. "You are not obliged to think that if the Doctor had gone into the witness-box he might have given a convincing answer." (253) In short (again), the jury must make up its mind on the Crown's case. This is all very lucid, but it is sympathetic to the point of tendentiousness. What I think the good editors of Time wanted its reading-program participants to learn from the Adams case is that high-minded men of authority can be relied upon to steer society through the rocks of suspicion and confusion: they know best.
Bedford herself might not have altogether agreed. Her original title clearly implies that the system is capable of doing worse, and indeed, "The Worst We Can Do," her chapter in The Faces of Justice that deals with regrettable magistrates, shows that, like any other institution, the law can be infiltrated by wrongheaded people. Let these paragraphs be a call for the republication of The Best We Can Do. It is a classic.
***
John Williams's review of The Throwback Special, which I read over the weekend in the Book Review, convinced me that I had to read Chris Bachelder's fourth novel right away, and, duly ordered, it arrived on Wednesday night. I swallowed the whole thing — it's not very long — yesterday afternoon. I expected it to confirm a lot of my prejudices about men, and it did, but not precisely the prejudices that I had in mind. The Throwback Special made me feel achingly sorry for the middle-class heteronormative and acculturated white American male.
Something that I hadn't expected at all, and that I had to force myself to bear in mind, is that the group of middle-aged men that Bachelder writes about is not my age or anywhere near it. These men are all in their mid-forties — my daughter's age. Although they differed from each other in many ways, they reflected a far higher degree of what I should consider social enlightenment. It's hard to imagine any of them — well, no more than one or two — supporting Donald Trump. But these general issues are kept in the background, just as they are in the daily lives of most healthy people. And, in the end, they seem only to add a layer to the familiar confusion: what does it take to be an American man?
It's a curious question. For a long time now — since the late Nineteenth Century at the latest — the American male has been saddled with the explicit and very comprehensive dissatisfaction of the American female. Men are either excessive or deficient: crude oafs or spineless wimps. The response of American males has not been entirely constructive, for too many men have retreated to masculine enclaves, particular that of Sports. Here, they expect to be safe. But they are safe only from the complaints of women. More existential concerns pursue them, all the more pressing because so much time is taken up dealing with women. Please don't think that I regard all women as wondrous special creatures who deserve to be liberated from the shackles of patriarchy. I simply believe that women can be as great, and on the same terms, as men. That's all. Most people, men or women, are not wonderful. And I think that it's time for people to take stock of themselves without reference to gender. If you're concerned about your courage, don't be worrying that your cowardice marks you as unmanly. (And don't pretend that it's okay or understandable because you're a woman.)
For the most part, Bachelder's men are not consciously worried about their manliness. They're worried about the entropy that is dismantling the ease with which they were manly when they were younger. They are worried about their children. Some of them are wondering what went wrong with their marriages. Each one of them is a apparently the owner of a home that has been invaded by some sort of unwanted animal, such as a raccoon, or bats. And yet manliness is the elephant in the room, because, unlike the length of a penis, it cannot be measured. For some reason, it is typical of the American male, or at least typical of the type of American male who interests novelists, to assume that other men are more manly. It is also characteristic of them to have no clear idea of what manliness might really be.
There are twenty-two of them here, and there is only one aspect of their lives about which we know the details for each one of them: the T-shirt that every man wears to bed is described. As to the rest of life, Bachelder makes no attempt whatsoever to produce data for dossiers. We know that Robert worries about the high pitch of his voice. We learn that Wesley is a real-estate lawyer who works for a major department store. Randy used to be an optician, but he lost his business. Charles is a psychologist who specializes in adolescent girls with eating disorders. I don't know how most of the men make a living. There is one thing I forgot: the other thing that we know about each of these men is that he has driven some distance to spend a weekend at a motel somewhere alongside Interstate Highway 95 (which runs from Florida to Maine). During the weekend, the group of twenty-two will celebrate, study, and, donning replica gear, re-enact the five-second play that ended the football career of quarterback Joe Theismann, on 18 November 1985.
We are told that these men, or most of them, have been meeting for more than ten years. We are not told one other thing about the formation of the group. Where do these men come from? How did they meet? It seems that they don't know each other outside of the group. But, for the purpose of this weekend, they have well-established identities. There is Fat Michael, who is actually in unbelievably good shape, the "cephalic" vein on his upper arm a fixture of envy, and there is Bald Michael, who is really bald. There is Trent, who has put on about thirty pounds since last year. There is Adam, whose hair is streaked with grey. Adam shows up late, but won't say why, beyond mentioning a domestic incident. It must have been a humdinger, because an elderly man, clearly Adam's father, shows up later on the Friday night and escorts him to a car, never to be heard of again."Is it true about Adam?" asks one of the other men, but we are never enlightened about what might be or not be "true." At the very end, the point of view shifts to that of David, the young man — he is attending a business retreat that has booked the conference room that, for the first time, has not been rented for the group because dues money was used to replace Randy's gear, which he claims was stolen but which everyone assumes was sold by Randy on eBay (indeed, Randy confesses to this) — who is drafted to take Adam's place. The final page is covered with David's plans to start up an even better (younger, richer) group to do the same thing.
I feel obliged to point out that almost every male encountered in The Throwback Special is perfectly familiar with what happened to Joe Theismann in November 1985. They all seem to have seen it happen, on Monday Night Football, where the gory damage was replayed with a warming that squeamish viewers ought to turn away. (Boys were sent out of the room.) The event is as well-known to normal American men as any major televised event, and somehow, thanks to the alchemy of media, mythologized into a kind of superfact. Bachelder's re-enactors are not eccentrics. Needless to say, however, I wasn't watching. I remember (dimly) that Theismann played for Notre Dame when I was an undergraduate there, but I didn't go to football games then. (I would go to more than a few on my second round, as a law student, years later.) If I overheard talk about Theismann's grisly injury — I was working on Wall Street at the time — I must have shrugged and wondered What do you expect, because I can't get my mind around football; it's simply lunatic to me.
But you don't have to care for, or know much about football in order to fall under Chris Bachelder's spell. I might almost argue that, the less you know, the more compelling The Throwback Special will be. The less you know, the more the book becomes the source of information. There's a wonderful passage near the end that I copied out, not because the image is arresting — I'm as resistant to images as I am to football — but because the phrase with which it is wrapped up seems to capture everything notable about this novel:
Vince took a picture of Randy's hand in the bucket, pink and blurry beneath the cubes like a creature whose existence has been rumored but not verified. (207)
Rumored but not verified — what boy's head is not stuffed with rumors that have not been verified? The men in The Throwback Special are beset by rumors ("Is it true about Adam?"), and by things that they don't know or can't quite understand. Sometimes, it seems, they won't understand. At one point, Nate consults Charles about a little problem he's having with his wife. He has shared what he takes to be a sexual fantasy with her, and her response has been uncomprehending. Charles, who is always being consulted by members of the group, and who is almost used to the idea that they don't know what they want to hear, tells Nate that his fantasy is not actually sexual at all.
Nate suddenly seemed despondent. He would rather, it occurred to Charles, have been diagnosed as an untreatable pervert than as someone who was just lonesome. Apparently, he had forgotten that he had sought out Charles for reassurance or explanation. Nate had finished talking, and it also appeared that he had finished listening. He seemed miserable. (68)
As I say, there's a great deal in this novel that is not even rumored. John Williams considers it a shortcoming that the twenty-two men blend together. I don't; I think that it has much the same magical affect as the use of the first-person plural in Joshua Ferris's And Then We Came to the End. The result in that unforgettable novel was to make the reader deliciously and terrifyingly complicit in the narrating group's obsession with gossip. If that didn't happen here, to me, it's probably because I can imagine myself belonging to a flock of office workers much more easily than I can see myself in a football jersey. But Bachelder's blur does indeed create a first-person-plural feeling; after all, it's important to every man in the group that he belongs to it. At the same time, the men in the group do not know each other equally. Some friendships have been made over the years, although they are sedulously boxed apart from regular life, but most of the men are strangers to most of the others. It may surprise the reader (of The Throwback Special or of this page), but most people are not curious about things that aren't partially visible. Most of the time, a guy is just a guy.
Bachelder's writing is superb. For all its unerring precision, it is never actually at odds with the nature of the reunion, as it might be if, say, the style of Henry James were deployed. It strives to be invisible, aware that these men would be embarrassed to written about in any truthful way. (They all seem to harbor terrible misgivings about themselves, even the supreme Fat Michael, an absolute control freak about his body.) Its concision, of course, is expert: there is nothing "natural" about a lean, transparent style. And every now and then the writer steps forward, as if to take a little bow. And one cannot fail to applaud, after reading this:
It could be said of Steven, as it could be said of each man, that he was the plant manager of a sophisticated psychological refinery, capable of converting quantities of crude ridicule into tiny, glittering nuggets of sentiment. And vice versa, as necessary. (80)
If I say that I don't like images, it's because they're so rarely as good as this one, so apt and compatible — and also so precisely abstract. And vice versa, as necessary — what a raspberry!
Bon week-end à tous!