Friday, July 31st, 2015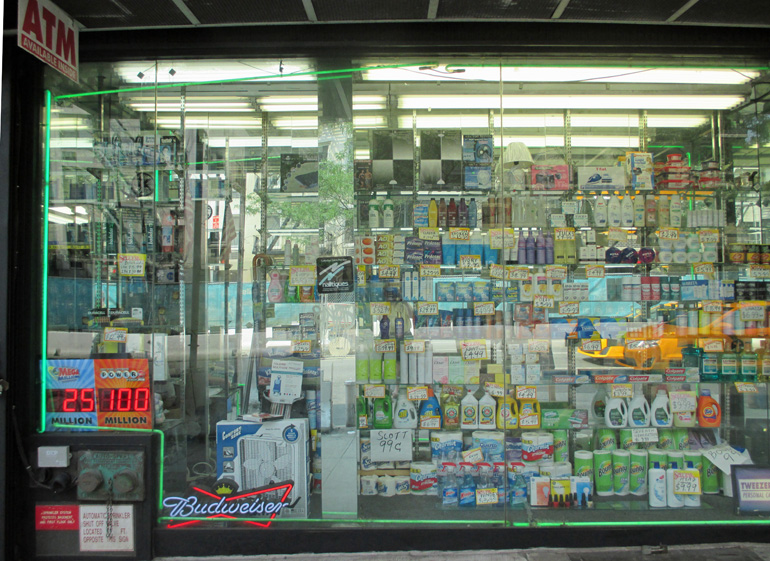 The end of July has become the end of the year for us. Next week, we'll go out to Ocean Beach, on Fire Island, where I'll settle for the rest of August. Just before Labor Day, we'll come home and start the new year.
If we had known what lay ahead for the new year last year — well, if we'd known it all, we'd have taken it in stride. We'd know that the cellulitis in my left calf, caused by a deep cut, would be arrested before the onset of sepsis. We'd know that the apartment situation would work out nicely. We'd know that Kathleen would end the new year at a new firm, a move that in my view was almost disastrously overdue (and in this I was confirmed by events — that almost was a matter of weeks at most). But we didn't know what lay ahead, so, as it all unfolded, sometimes at a glacial pace, we spent much of the new year in an atmosphere of alternating dread and crisis, crisis and dread.
We got through it. But my circulation took a beating, so I hope that we're done with upheaval for a while.
***
The thing is, relief isn't what it used to be.
First of all, we don't really trust it, not the way we did when we were young. When we were young, we'd jump up and down and yell, Hooray! Nothing terrible is ever going to happen again! Now, we're not at all sure that it's really over. (And we know that terrible things are going to happen again.)
As if to illustrate the point, the doorbell just rang. I wasn't sure, but I thought I heard it, over the rush of water coming from the adjacent bathroom, where the woman who does our serious housecleaning is freshening the tub. Because I've learned, finally, that the best way to deal with a bad situation is to stand up and grip it as quickly and calmly as possible, I got out of my chair and went to the front door, half anticipating the pleasure of having been mistaken about the bell. But when I opened the door, someone was there, someone holding something — of course, the orchid from the florist, usually delivered on the first of the month. I'd thought about canceling it, since I won't be here for most of the time, but Kathleen will spend some of the weeknights in the apartment, and it seemed easier not to fuss. So I didn't. And of course I'd forgotten about it. They say that you can't feel hypertension, but I can. It will take a while to abate.
Second, relief puts an end, whether you want it to or not, to the charade of normality that you have been keeping up for the near and dear. Our friends knew about our situation, but they did not, I hope, see very much in the way of fretting. Why should we saddle them with that? (Kathleen and I spent a great deal of the year by ourselves for this reason.)
Third, relief is for everybody else. Our friends are happy that things have worked out; they don't have to worry about us now. But our habit of keeping to ourselves has had consequences; our friends, not hearing from us as much as usual, reasonably assume that we're busy doing other things. And it's not that we need company, exactly. But it has been a long time since I last looked at my inbox so needily. It is almost always empty.
Finally, relief exposes the utter depletion of reserves, which takes us back to the first thing about relief: we don't trust it. We don't trust it, and we wouldn't have the wherewithal to cope with new problems. Ergo, there is no call for relief!
***
All the difficulties that we had in the year just ended involved challenges to our control. Short of serious illness (but then, illness is also the perfect example), the loss of control is the worst thing that can happen to anyone; it is the welcome mat to the loss of a way of life. If you cannot manage your affairs, if you cannot avoid the interference of people with conflicting plans for the space that you occupy, then you fail. If, as in our case, the challenges involve housing and income (plus, I was in the hospital!), the scope of possible failure is close to total. The way of life to which you might be reduced might very well look like a paradise to someone a lot less lucky, but to lose one's way of life is at any level a trauma. And of course it happens to everyone who lives long enough.
I saw Mr Holmes the other day. It's a very satisfying picture, as well as what's called a "feel-good" movie. I bring it up now to discuss Ian McKellen's two performances. Yes, two. He plays Sherlock Holmes at 63, and Sherlock Holmes at 93. At 63, Holmes is on the late side of the prime of life, and it's nice to see that Sir Ian, who is more than ten years older than that, seems to be in the same good shape. He gleams with a platinum soundness that makes youth look raw and unstable. He is very much in control.
But for the Sherlock Holmes of the present frame of the narrative, in the now of 1947, 63 was thirty years ago. The older Holmes has just returned from a voyage to Japan, in search of an ash tree whose leaves (or perhaps bark?) just might provide a drug that will arrest the decay of his memory. (A long-time bee-keeper, Holmes has given up on the alleged powers of royal jelly.) The former ace detective has taken to writing names on his shirt-cuffs, so that he won't seem rude. He is also trying to recall the details of his last case — his failure in which caused him to retire from the field. What happened? All he knows is that John Watson's account of it, which has been filmed, is bosh.
Holmes at 93 is not in control. He is slowly falling apart, which is to say that he looks like someone who is falling apart even when he isn't. His face has lost its distinction, and his mouth appears to have a life of its own, his lips pursing as if quite helplessly to suck. His eyes are dulled by what seems to be distraction; he is no longer looking at the world around him. Instead, he is rummaging through the collapsed mineshaft of a faulty memory. Everything about Holmes suggests that sheer inertia is propelling his life. His body has taken over.
The actor has clearly been thinking about his own future, should he be lucky enough to experience it. And he and the filmmakers have a bit of hope to offer: the best medicine for old age is the company of a lively, good-natured child who asks a lot of questions.
Bon weekend à tous!