Wednesday, October 31st, 2012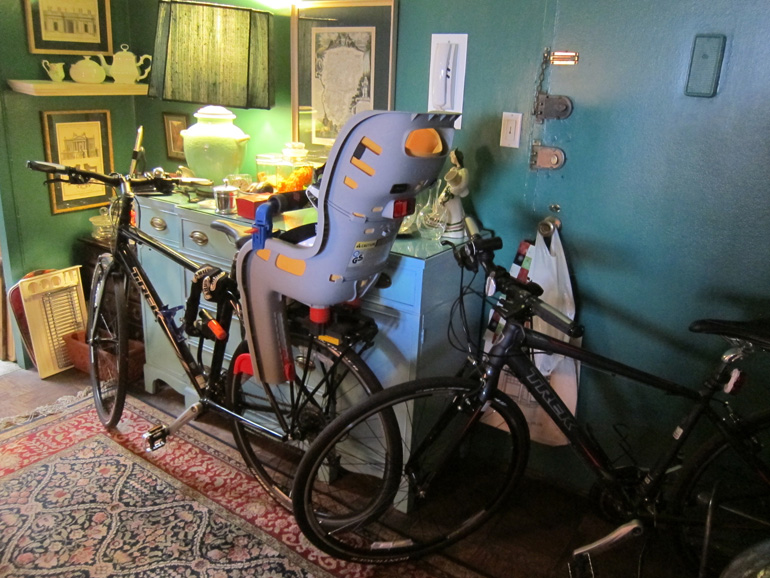 We have company today. More anon.
***
And who knows when I'll be back tomorrow. The O'Neills will probably arrive a little earlier and certainly stay a lot longer. Which is, literally, such fun. Will was an angel today, playing with his Plan Toys trains and watching Kipper, until it was time to go home. For the first time ever, he did not want to go home. He had probably picked up something of the distress that his mother had successfully bottled up, while coping was important, but was ready to share with us as soon as she could relax. The storm surge rippling up Avenue C, as though a car had driven by, only it hadn't. The water pouring into a basement-level area in the building next door. (The water pouring into a lot of basements, as Megan realized: what flooded the street was just so much cream on the milk, as it were.) The cold: their apartment's temperature was dropping into the fifties, which however bracing out of doors is simply alarming within. The dark, the lack of hot water. The inability to heat up anything on an electric stove. At some point, it seemed, Will decided that our apartment was where he wanted to be, even if it wasn't home. He resisted departure with all the eloquence (and grip) of a child his age. In the end, I think he recognized that, as he would rather be with his parents than not, he would simply have to go along. But it was a struggle. Power is expected to be restored to his neighborhood on Saturday, and "Sandy the storm," as he calls it (her), will become an adventure.
I should point out that Will is very interested in resistance generally, as, again, is normal at his age, which is not yet three. (How can this be? He is so brilliant!) Will and I have always got along on the most capital terms, but lately he has opened a front of belligerence by insisting upon sitting on my chairs. There aren't very many of them, just one in each room, and he knows which ones they are. He is sturdy and obstinate in his occupation, and it is difficult to withhold admiration, no matter how badly I want to sit down (often very badly). He is so little and I am so big, but that's no matter. He's not afraid of the likes of me! (Except when he wants to be.)
He has discovered my Falstaff thimbles. I'll let you steep in that for a moment, considering the unfailing craziness of me. The Falstaff thimbles come from Bermuda, which means that they're tremendously Olde England, and the second thing that I want to tell you is that I have never used them (as thimbles). They are small tin statuettes of Falstaff, quaffing an ale, and the merry wives, Mistresses Ford and Page, reading his love letters side by side. Will has put these "people," as he calls them, to good service, in the capacious cab of his Bruder bulldozer. Watching him shut them in, all I can dream of is introducing him, at some still distant point in the future, to the joys of Verdi's "Fulgida Alice." Oh, the laughter!