Weekend Note:
Celestial
4 August 2012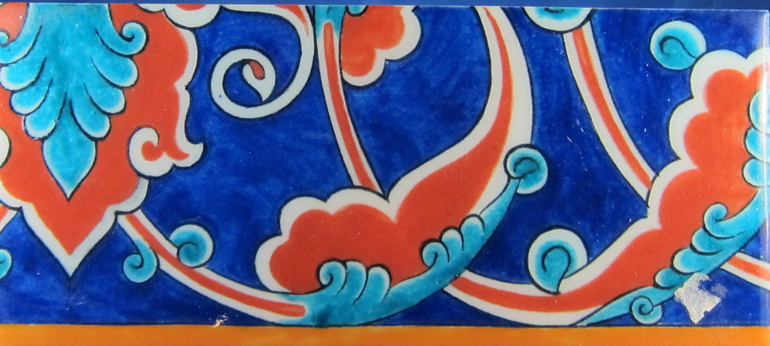 Thought for the weekend: not since the palmy heyday of Katharine Hepburn has there burned on the screen such a fiercely beautiful intelligence as that of Rashida Jones. "You don't have to be right all the time — even if you are." Celeste and Jesse Forever is a remake of The Awful Truth for our times. I love Irene Dunne, never more than in The Awful Truth. But can you imagine what it would have been like with Katharine Hepburn? For one thing, it just might have ended as Celeste does.
And hats off to Chris Messina, for playing a man capable of credibly catching Celeste when she throws herself into the final jeté.    
***
I didn't know that it was possible to break an Apple iPod dock — a dock made and sold by Apple. No moving parts, right? But, apparently, I did. The experience was another log on the fire: Apple is a fishy business. (Watch out, Twitter.)
***
I finished the Saturday chores on the early side, at about 3:30. I'd already shopped for dinner as well, so there was nothing that really needed doing. While Kathleen adjusted her sewing basket, I sat in my chair and eventually pulled up Hiroshige's 100 Views of Edo, a book that I'd bought for a song at the Museum. I opened it up to Plate 37, I believe, a print that shows the view across the Sumida River to the west, with a distinctive mountain (not Fuji) in the distance. I read the accompanying text, which explaine details that I wouldn't have registered as such, and checked out the map near the front of the book, which showed the vantage of this view and those of the next two pictures in the set. (I'm writing off the top of my head, because we've just had dinner and it's Saturday night. Details are not important.) Then something bizarre happened. A feeling of the deepest, most meditative calm descended upon me, as though I were an Edo-ite savoring in his Proustian way the routines of a city that the "Meiji Restoration" would destroy as surely as the bombs that fell on other cities, and not only in Japan, in World War II. I have never known a book of pictures to convey anything like this feeling of profound calm, certainly did not open it in the expectation of any kind of "experience." Which is what made the peace that fell upon me seem as miraculous as it was novel.
***
On Sunday afternoon, after a late but lovely lunch (Cobb Salad, put together entirely with ingredients that were not only on hand but read to be tossed — bacon, chicken breast, hard-cooked egg), I progressed to the computer and (and a bottle of Sancerre) ordered a lot of books. Books and book-like things, such as Derek Jacobi's recording's of the Sherlock Holmes stories. I had spent a good deal of time before lunch trying to find Elizabeth Bishop's poems, without success. I'd been reading Colm Tóibín's essay on Bishop in Love in a Dark Time, and it made me want to read some of the poems. I don't know why the book isn't with all the other poetry books, but I suspect, in fact, that it never was. It sat for a long time with a companion volume of essays and other prose works. Then the essays went to storage. Did the poems go as well? I can't think so. In any case, I ordered the Library of America edition of her work, which includes a selection of letters.
I haven't written many letters lately, at least from the traditional point of view. The lawyer in me has grown more restrictive: if something isn't fit for mention at this site, then I probably ought not to be writing about it at all. My own point of view is that what I'm writing here is indistinguishable from what I would write in a letter.
***
After the movie on Friday afternoon, and saying goodbye to Ms NOLA at the corner of Houston St and Second Avenue, I walked uptown to Ninth Street, turned at Veselka, and dropped into Dinosaur Hill, the utterly irreproachable toyshop. I bought lots of things for Will. I bought a fire engine (he already has the accordion bus built by the same manufacturer to the same scale), and a Bruder backhoe, completely in plastic, that will be great on the beach; and I bought a Taj Mahal mold for sandcastling. I bought an inflatable political globe. I bought a very nifty little subway car with a few bells and whistles (lights, train noises, an announcement, opening doors on one side, traction). I bought a Putamayo sampler that I'm pretty sure I don't already own. When everything had been tucked into a shopping bag, I asked for a piece of tissue to put over the top, because I intended to hold everything but the fire engine in reserve. Then I walked over to Will's house, where I was scheduled to babysit.
The nifty subway car will go into Will's bin of toys here at the apartment. The Putamayo disc will go virtual, playlist-wise. Everything else will be shipped out to Fire Island, along with seersucker shirts, the odd kitchen implement, and a selection of books. (I'm going to have a go at re-reading Trollope's Orley Farm.) Two weeks from today, I'll be writing from Ocean Beach, or such is the plan.
Even as I'm trying to deal with the prospect of being away from home for four weeks, Kathleen is trying to entice me to accompany her to London in October. The convention that she's to attend will be held at a flashy center in Aldersgate, and she may stay at the same quaint hostelry that she liked last time she was there by herself. For my part, I'm not much of a City fan. It's old and curious (when it's not shockingly futuristic), but it's not London. Westminster is London. Kensington is London. If I want old and curious, I can go down to Wall Street, which I will probably never do again in this life voluntarily. Done it! Every time I look at St Paul's, moreover, I feel this completely bogus nostalgia for the Gothic cathedral that burned down in the Great Fire.
I almost bought a Staten Island Ferry toy for Will, but it turns out that I was very wise not to, because, as his mother informed me later, it's a battery-operated plaything, and therefore unsuitable for the bath, into which Will would nevertheless wish to plunge it.