Gotham Diary:
Endeavour
21 June 2012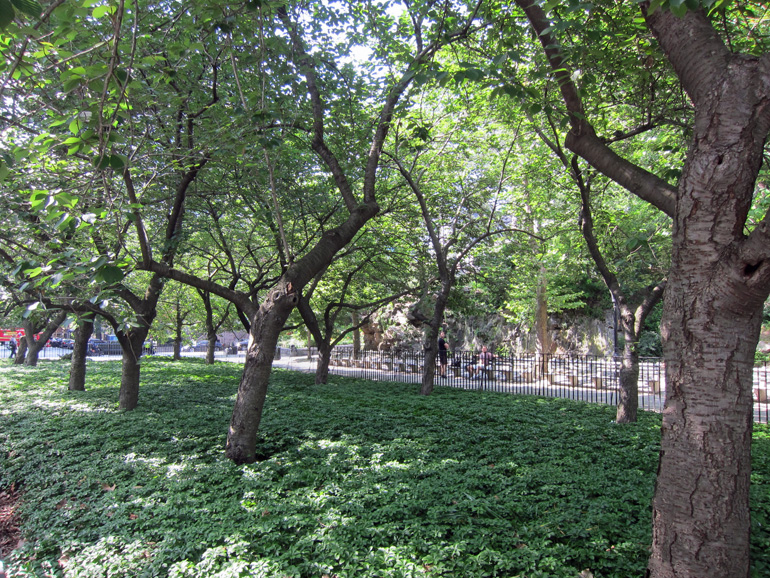 A package in the mail the other day brought Season 6 of Lewis. Also: Endeavour (the Origins of Inspector Morse). The first and the last — the latest, anyway — but no middle. I never imagined that there would be as many as twenty-three episodes of Lewis, but I'm delighted that it has caught on. For all the echoes of Morse, it's a different show, partly because it reflects changes in society. Young people are less innocent but more vulnerable. Old people tend to behave better, as if grateful to have been allowed to stay alive. And there is none of Morse's explosiveness. Kevin Whately's Lewis is not a haunted man. He is a much better boss that Morse was, and his fights with his boss (Rebecca Front) are reasonable, not hormonal. Some may sense a loss from the excitement of John Thaw's presence. I'm more intrigued by the durability of narrative.  
 "Endeavour," it will be recalled, was Inspector Morse's never-mentioned-except-once Christian name, given to him by his Quaker mother. Women were always asking him what his name was and he was always too shy of being ridiculous to reveal it. Endeavour tells the story of how a disaffected young detective, stationed in some back-of-beyond hell-hole, comes into his own when he is detached to a murder investigation in Oxford. It is 1965 or so. I ought to be able to say just exactly when, but I can't, precisely because I lived through all of that, pop music and Viet Nam, and I was bored to death by it.  What a cheesy time! The only good-looking thing in all of Endeavour (thing, that is;  Flora Montgomery was lovely) was the Jaguar driving by Morse's sympa temporary boss, Fred Thursday.
Thursday is played by Roger Allam, whom I always recognize but can never place. I rather lazily decided that I'd seen him one of the Jane Tennison mysteries with Helen Mirren. Not too far wrong: the character whom Ms Mirren was playing when Mr Allam addressed her as 'ma'am' was in fact Her Majesty the Queen. (He was her press secretary.) Way back in 1997, Mr Allam appeared in one of the last episodes of Morse, "Death Is Now My Neighbour." Born in 1953, he still looked young in 1997. He has a magnificent, almost singing voice, although of course the role of DI Thursday doesn't call for much of that.
The young Morse is played by Shaun Evans. You may remember him from Being Julia, in which he played the callow American opportunist, Tom, the boy who has a rejuventing affair with the great actress played, greatly, by Annette Bening. Among many other things that he rejuvenates is her capacity for nuclear humiliation — one of the grandest finales of any movie ever. Mr Evans is a lot leaner now, and not at all puppyish. He brought to Morse a rangy, unleashed air that, if it never brought John Thaw directly to mind (Thaw was Morse), was never a discredit to the late actor's work. At the end, Friday asks Morse where he wants to be in twenty years, and Morse, driving the Jaguar, adjusts the rear-view mirror. I burst into tears at what he saw, but I was well primed by a story that skillfully wove Morse's well-known passions (opera, crosswords) together  with his ambivalence about the University and his aversion to police routine.
***
M le Neveu is in town. We haven't seen him in a long time. (He has been working in Frankfurt and in Montreal.) It's hard to believe that eleven years have passed since he embarked on his advanced degrees at Columbia! (But it was even harder for him to imagine my holding him in my arms, when he was just a few weeks old, way back in 1979.) He came for dinner on Sunday night, and yesterday afternoon he and I had an open-ended, all-afternoon lunch. I can't believed that I lived to write about it! I do miss having him around. Who else would make me sit up straight by calling me (as he once did, at the dinner table, at the climax of a heated discussion) "a radical and a fool"?