Gotham Diary:
Men and Their Grossness
4 June 2012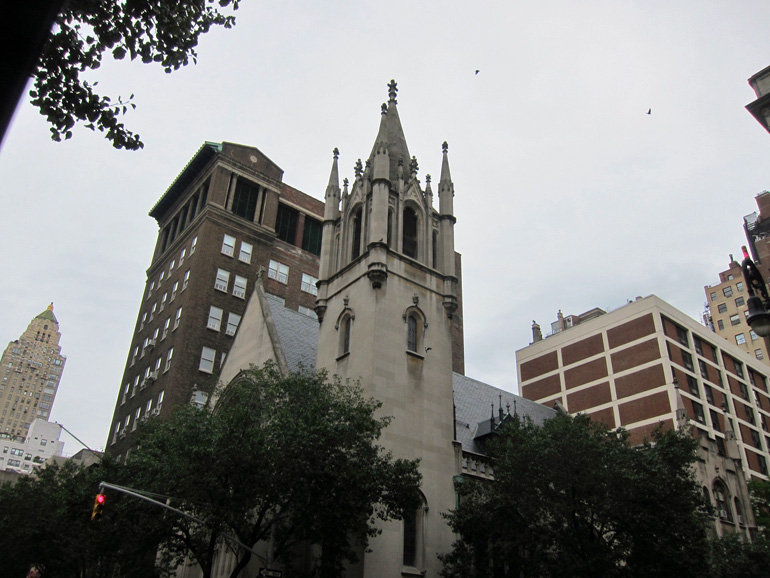 When I was a kid, "gross" was the term of all-purpose disgust. ("Disapproval" would be a better word, but teenagers do not experience anything so mild or distant or reasonable as disapproval.) For all I know, it's still current. In the phrase that I've quoted for the header, it means something more specific.
"Men and their grossness" comes from a passage in Elizabeth Taylor's novel, The Sleeping Beauty. Isabella, a widow, is out for the evening with Vinny Tumulty, a friend whom she has expected to ask her to marry him. Instead, he has declared his love for someone else; but he continues to do the offices of a good friend, keeping Isabella company on the eve of an auction at which the contents of her suburban-London home are going to be sold off. (Isabella will continue to live in her seaside house, in a town wonderfully called "Seething.") Vinny and Isabella dine in Soho. After dinner, Isabella's heel is caught in a grate, and she notices that the women in the street are staring at Vinny, right through her. Her revulsion comes back to her the next afternoon, when she discovers the rudiments of Vinny's secret.
She felt a miserable separation and embarrassment with Vinny, having caught him out in what she supposed was something shady and unsavoury. A distaste for men and their grossness put a distance between them which she had felt the evening before in Soho when women had glanced at him from doorways and street-corners. She had once thought him such a fastidious, tender man, and now she saw that she did not know him at all. Over and over she made her explanations for being in Market Swanford and he listened courteously and smiled.
The grossness of men is, I'm pretty sure, the ability, if that's the word, that men have to enjoy sex without love, or at any rate without the accoutrements that Isabella deems necessary. It ought to be borne in mind that Vinny does nothing to encourage the staring; he is simply a well-built gentleman minding his own business. He also happens to be in the first throes of real love — but not for Isabella. Isabella is a "silly woman" — in the eyes of her creator as well as those of any fellow-character in the novel. She's endearing, once you realize that the novel is not going to be about her, and she puts her finger on her shortcomings very ably when she reflects, whilst in the company of a woman friend who shares her desperate faith in anti-ageing creams and slimming massages, "For we never grew up." Men and their grossness, Taylor implies, is something that bothers girls, not women.
Taylor gives us a fine taste of women and their grossness. The penultimate chapter begins with Isabella and her friend, Evalie, trying out a new skin cream.
Their faces were caked with a white clay, which, drying, had drawn up their skin beneath so that they could hardly part their lips to speak; from this frightening pallor their discoloured eyes looked mournfully out.
The women are awfully surprised when Isabella's son, Laurence, walks in unexpectedly.
The vision of those two leprous faces in the greenish gloom, his mother's absurd confusion, Evalie's frenzied eyes rolling at him above a piece of red knitting, made Laurence feel the victim of a monstrous joke. He was so thrown-out by the scene that he could not think how he was expected to behave, and from awkwardness walked unsmilingly across the room, forced Isabella to take the little package and said in a cold and angry voice: "Some wedding cake for you."
Isabella is at first terrified that this is Laurence's way of telling her that he has gotten married, but the cake is Vinny's.