Weekend Note:
Pile-Up
International Progress Weekend 2012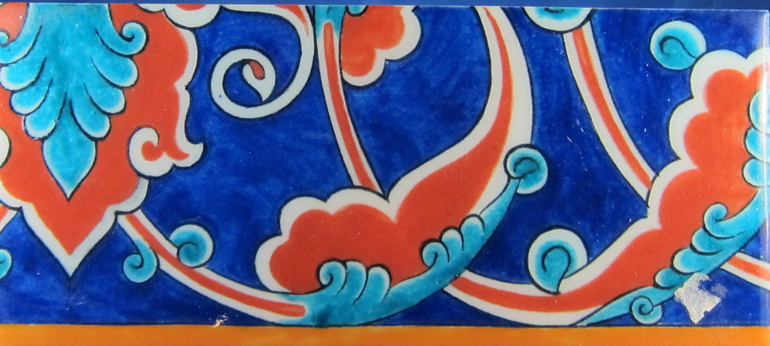 Saturday
Now that personal blogging is all but dead, I feel easier about flouting its conventions and abusing its platform. But that doesn't change what you might be thinking. You might be thinking that it's still reasonable to expect a blog entry to be complete when it is published. As a general rule, anyway. You may not agree that the liveblogging format, which was developed to provide minute-by-minute coverage of thrilling television spectacles (Academy Awards, State of the Union) to readers who are also glued to their sets, works without an external anchor to cue the reader. If you're not a fan of work in progress, then it's probably best to hold off reading these Weekend Notes until Sunday night.
For my part, I find that it's much more agreeable to have an open-ended entry that I can treat as a note pad, sitting down to write whenever struck by something worth writing about. What's death to those evanescent moments is the mechanical business of opening a new entry &c, which, I being me, can never be a simple matter.  
***
So much for bright ideas. When Kathleen left to have her hair done, I put on Siegfried, which to me is the most exciting of the Ring operas. That sounds madly contrarian, I know, and it will strike some readers as pretentious. But it has been true ever since I discovered the Ring in college. Siegfried is also the most thoughtful opera of the cycle, which of course adds paradox to my position. But it's the very drabness of the "story" that allows the compositional heft to upstage the mythology. Wagner weaves his motifs no more deftly here than he does in, certainly, Götterdämmerung, but you notice it more because the characters keep pointing to things that have happened. Sometimes, the music points forward to things that are going to happen, such as the beautiful musical support that Siegfried's soon-to-be fatal narration elicits from the Gibichung men, foreshadowed as it were in the tranquil Waldvogel music that surrounds the death of Fafner in Act II of Siegfried. You hear it as a kind of hallucination; the men aren't there, but you hear them. It's extraordinarily exciting. And then there is the thrilling music that opens Act III, and the interlude that follows Siegfried up to Brünnhilde's fire-ringed rock. And then Brünnhilde wakes up, and as long as a woman is singing the part, by which I mean to exclude the late Birgit Nilsson (all woman when she sings Verdi, but unsexed by Wagner), I'm crazy about the scene.
Inspired by Siegfried, I had a dozen good ideas for making the apartment a more livable place, and I implemented most of them. The only thought that crossed my mind without having a connection to housekeeping was to wonder if there might be a book out there by Helen Gardner, on the Metaphysical Poets. Alas, no. There's only her Penguin edition of their poems. I used to have it somewhere; perhaps I still do. I couldn't take the time to look for it.
And now dinner (chicken sauté) is about ready.
Sunday
After breakfast, while Kathleen was at Mass, I watched Bernard Tavernier's 1981 Coup de Torchon (Clean Slate). I was determined to return the rented VHS tape to the Video Room on or before time, and I was also in the mood to sit around and do nothing. Oh, I washed the dishes and made the bed first; I wouldn't have been able to pay attention to the movie otherwise. The tape quality was pretty awful, and I'm not sure whether this contributed to my being less than bowled over. (The Video Room has not acquired the Criterion Collection DVD.) The story is blackly amusing; a much put-upon policeman (Philippe Noiret) in a remote town realizes that, if he puts a little thought into it, he can get rid of the people who bully him every day, directly or indirectly, in such a way that the blame will fall on others. The scene in which his lover (Isabelle Huppert) shoots his wife (Stéphane Audran) and her "brother" (Eddy Mitchell) is particularly droll, so much so that Tavernier replays it twice (or so it seemed to me). But the setting, in French West Africa in 1938, was uncongenial (not that the Texas of Jim Harrison's novel, Pop 1280, would have been nearly as appealing), and the manners were unremittingly French provincial. Coup de Torchon was screened at BAM last week, and Ms NOLA and a friend went to see it, finding much to discuss afterward. Perhaps that is what I needed: someone to talk about the movie with. I'm pretty sure that a clearer print would have helped.
I'm reading The Starboard Sea, a first novel by Amber Dermont, and not liking the writing very much. I bought the book almost rashly, on the strength of a favorable review in the Times this past week. (The book garnered a second warm welcome in this weekend's Book Review.) Only writing on the level of Jennifer Egan or John Jeremiah Sullivan could have contended with the run of first-rate English fiction — what I mean to say is, "fiction written in first-rate English" — that I enjoyed in February (all of Edward St Aubyn, plus one each by Alan Hollingshurst and Rose Macaulay). The Starboard Sea seems to have a story worth reading, but the writing falls short in various ways, which I am cataloguing as I go along. I do not enjoy not enjoying writing, but I am not too saintly to sigh with satisfaction when I catch a writer doing something that explains why I'm not enjoying the writing.
***
A week ago Friday, Kathleen and I went to the Rose Theatre in TimeWarner Center to hear Dianne Reeves for the third time.  I don't know why I haven't mentioned this sooner, or said anything about the evening. Ms Reeves possesses a voice of instrumental distinction; Berlioz and Strauss would have had to create a chapter just for her in their treatise on orchestration. She is perhaps the most musical singer whom I've ever heard. This is grounds for caution, I discovered: the fact that Dianne Reeves could make beautiful music out of her grocery shopping list does not mean that she can fashion a beautiful song from such material, and her penchant for singing remarks about her songs that another singer would speak had at times the result of trivializing the import of the songs' lyrics. Better to stick to vocalise, the spinning of wordless arias far beyond scat, that Ms Reeves gets better at every time we hear her. Indeed, one of her best numbers, which I entitled "Barcelona" simply because I didn't know what else to call her incredibly powerful and expressive response to watching a Spanish singer on television, was set to words in no known language and every one.
My other quibble was with a song that I subsequently learned is the work of Ani DiFranco. It is, as I gather many of Ms DiFranco's songs are, about resentful anger, and this is not an emotion that suits Dianne Reeves at all. Everything about her persona suggests a someone skilled at avoiding occasions of resentment. And one tour of the lyrics of "32 Flavors" was enough. Thirty-two rounds, or what began to feel that many, sounded impoverished.
Ms Reeves's band was great, no surprise. But I didn't show up to hear a band, and what was also no surprise was my liking best the two duets that figured in the program, "One For My Baby," with her bass player, Reginald Veal, and "Our Love Is Here to Stay," with Brazilian guitarist (and source of significant inspiration) Romero Lubambo. These songs could have gone on to twice their length without palling. What I didn't much like was the full band's attack on "Stormy Weather." I appreciated the chart's success at rendering the song itself stormy, or at least dangerously unmoored, but I felt that one of my favorite pieces in the songbook was taking a beating. 
A few nights later, Kathleen and I were talking about cabaret nightclubs such as the Plaza Hotel's long-gone Persian Room, and sighing wistfully. We're unlikely to see the likes of them again. And Dianne Reeves's concert at the Rose shows why. From the musicians' standpoint, things couldn't be better. They get to perform in a large but acoustically rewarding hall before an audience undistracted by food, drink, or waitstaff. I cannot say that the now-settled installation of jazz in the formal concert hall is shortchanging its excitement. (Ms Reeves received a warm and very enthusiastic response from a full house.) If anything, it's teaching audiences at classical music concerts to be a bit more lively. The one thing that doesn't vary is that everyone is there for the music.
***
After dinner, I've sat down to look at the mail. In the spam folder, a note from someone anonymous who is summarizing Montaigne's essays in order, one a day, in Web log. The summaries, so far, are extremely readable, and even sound like Montaigne — what Montaigne would sound like if he were writing blog entries. Now that nobody has all the time in the world…