Weekend Note:
Set
20 February 2012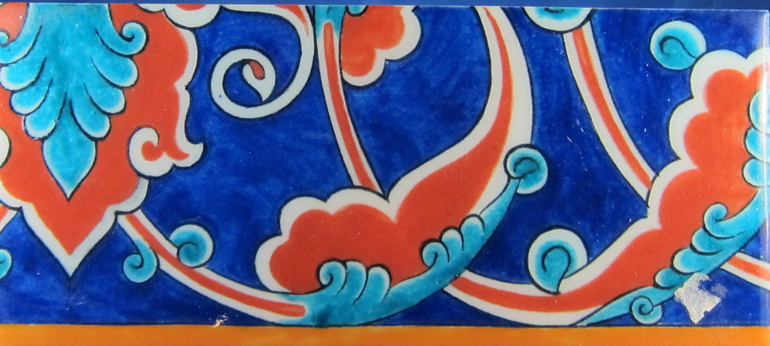 Yes, I know that it's Monday. But it's still a three-day weekend, Presidents', as it happens. Kathleen has to go to work anyway — the punchline to a joke that I'm not going to spell out is "What else is there to do in Chicago?" — but I shall be brave and manfully resist the pull of weekday duty. I may even go to the movies. The characteristic paradox is that I'm celebrate taking the day off by sitting at the computer at 7:30 in the morning. For the first time in weeks, I'm up before nine, and, more important, writing before breakfast.
***
Perhaps my renewed vigor has something to do with Kathleen's having found a house to rent on Fire Island in late August and early September. It turns out to be a house so hjidden by trees and shrubberies that we never get a look at it, even though we passed by it every time we walked between last summer's house and Ocean Beach. We know right where it is. I know better than to regard the arrangement as a complete certainty, but it's as certain as it can be at this point, and that's good enough for me. I've asked Kathleen to ask the owners for the name of a good barber within walking or taxi distance from the Bay Shore ferry terminal. That way, I won't have to come back to Manhattan at all, not for an entire month. I'll walk on the beach every day for four weeks, barring hurricanes and other calamities. Whatever comes to pass months from now, I'm going to make the most of the wind that is filling my sails this morning.
***
Edward St Aubyn was here in town last week. He spoke/read/signed (presumably) at the Barnes & Noble in Union Square, his one New York appearance. I didn't know about it until afterward; I hadn't been keeping up with Maud Newton. Should I have gone? Ought I to have gone? My interest in these affairs has dropped nearly to zero in recent years. Let me be clear about why: writers' appearances have come to make me wonder why I didn't do more, in my youth, to become a writer who makes appearances myself. There are very good reasons why I didn't, but my vanity is bruised by sitting on the wrong side of the podium. Even worse, I can't expect authors who acknowledge my raised hand to have an inkling of how lucky they are to have my attention. No matter where I sit, no matter how well-received my question, I'm discontented by my unlisted role in the tea party of life at the Princesse de Guermantes's.  
As of Wednesday, I had read, just like everybody else, St Aubyn's Melrose novels but nothing else. Now I'm in the slimmer class of those who have also read one of the author's two other fictions, both of them written between the third and fourth Melroses. On the Edge is an uncertain book about an ensemble cast on a weekend at the Esalen Institute in California. Parts of it are very funny. Maybe it's all very funny, but if so, the humor of the New Age metaphysical enquiries that cluster, megalithically, in the middle of the book was lost on me.
In large part, my problem with On the Edge is simply my problem with Crystal Bukowski, who turned out, to my surprise, to be the sympathetic female lead. She may even be the lead. At the start, though, she promises to be a satirical gorgon of psychotherapeutic neediness. Her thoughts about the "hillbilly from hell" (who turns out to be a sweet German) sitting next to her on a San Francisco-bound plane are such that you'll be glad that she's not sitting next to you. Her very name seens chosen by that wicked little imp, posing as a Muse, who misleads British writers into temptation when it comes to "amusing" American nomenclature. (Who can forgive or forget Martin Amis's "Lorne Guyland"?) Is St Aubyn aware that Charles Bukowski was a distinctly anti-New-Age California poet, and too highly seasoned an eponym for comic recycling? And "Crystal"! What a lava lamp of British disdain! How can those of us here in America who read more British fiction than our own not recoil at the introduction, in a novel such as this, of someone called Crystal Bukowski? And yet she is the one, in the end, who attains, if not wisdom, then the calm that attends it.
I don't mean to fault Edward St Aubyn for the odd miscalculated social cue or implausible accent. That's really part of the fun. Some readers might tire of the recurrence of solecistic Homeric epithets involving the word "unique," but as a passionate discriminator of the very unique and the most unique, I giggled like my grandson. Others might take offense from the following grossly exaggerated backstory; I was delighted to read something that made Auntie Mame read like John Updike.
Brooke treated everyone like a servant, which, given that she had thirty of them already, showed a lack of imagination. Her servants, on the other hand, she treated like family, her own family having thrust her among servants throughout her childhood. Brought up in the reputedly gracious south, her parents were given over entirely to alcohol, horses and other rich people who shared their interests. They had not allowed Brooke's childish cries or lisping enquiries into the meaning of life to mar the elegance of their home. Instead she had been housed with one of the innuerable black families whos unadorned shacks cowered under the fatwood trees, their woodsmoke hanging in the humid air almost as substantially as the membranes of Spanish moss that dangled down to meet it. Brooke had often reflected that she had probably been better off living with Mammy. The riding parties that roamed the plantation in search of the perfect place to have some "special iced tea" as they jokingly called the gallon of cold bourbon to which a tiny splash of tea, one mint leaf and a slice of lemon were apprehensively added by the cook, never trotted down that particular track which led to Mammy's, its astonishingly orange earth making it look more like a river than a road.

… Returning to Mammy's in the car [after her father's funeral], Brooke had developed through a clinging ground mist of misery and incomprehension, a revolutionary fury, a suspicion of rich white people that could have borne cross-examination by Malcolm X, and a determiantion to find meaning beyond the familial horizon ringed by stallions and empty bottles, without heading too far in the direction offered by Mammy's passion for overeating and fainting in church.
This is marvelous stuff, overdone to a turn. There's an account, not too many pages later, of a mescaline trip that is not only the funniest thing that I've ever read about psychedelic psychosis but also (and I speak from experience) by far the most accurate. But then there are Chapters 7 and 10, given over largely to Crystal's search for enlightenment, and written with an earnest coherence in which ridicule, if it is present at all, plays an extraordinarily recondite part. I felt that this was supposed to be amusing in the way that Aimée Thanatogenous's career, in Evelyn Waugh's The Loved One, is amusing, but I wasn't cracking the code.
If anyone is going to be allowed to teach me how to read a book that I don't get right off the bat, it is Edward St Aubyn. I'm not going to complain that On the Edge wasn't the romp that I was looking for. I'm going to withhold further commentary until I've read A Clue to the Exit, the other non-Melrose entry in the catalogue, which I understand to be even more openly concerned with the problem of identity. (Identity, for St Aubyn, is what memory is for Proust.) We shall see.
***
 Madness: In an abstracted moment, I ordered The Vault, a new Inspector Wexford mystery by Ruth Rendell, from Amazon in England. It arrived, and spent some time in the pile. I fished it out the other night and began reading. It was late; I was too tired to get very far, and I forgot almost everything that I read. Something about bodies in a pit outside a house in St John's Wood.
When I picked up the book this morning and started at the beginning, I was seized almost at once with an awful chill: I'd read this before. Well, no, not this book, but this story! I remembered the novel that ended with one of those bodies locked up in the pit — still alive! One of the most horrific endings to one of the best Ruth Rendells (and not an Inspector Wexford book at all): A Sight for Sore Eyes.
Having decided not to make houseroom for old mystery stories, I long ago donated my volumes and volumes of Rendell (& Vine), P D James, Ian Rankin, and so on. I may have held on to A Sight for Sore Eyes; I had only a small paperback copy. But even if I did, it wouldn't be here at the apartment.
Internet to the rescue: a moment's Googling confirms my suspicions. (As would the rear of the dust jacket had I bothered to look at it.)