Gotham Diary:
Just a Thought
14 December 2011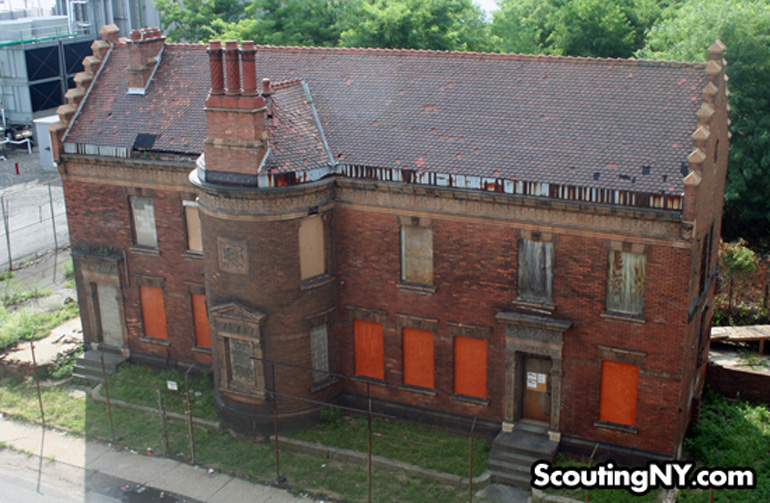 Nick Carr, the superhero who goes by the name of Scout, bringing the brick-and-mortar mysteries of New York City to light even when he can't solve them, has long been interested in the abandoned headquarters of the New York Architectural Terra Cotta Works, built in 1892 and left to rot during the 1920s. He has recently discovered that the building is being restored by its current owner, Silvercup Studios — even though no actual use for the structure has yet been decided.
May I suggest that, whatever the interior configuration that Silvercup settles upon, the Works Office ought to be occupied by a foundation — a foundation devoted to the nurturing of Internet journalism. I'll just call it that: Internet journalism. Preferably journalism supported by anything but advertising. Whether bloggers of the future work there or have offices — well, that seems beside the point. The Works Office would serve as an archive, not just of information about New York, but of how to find it. A fellowship at the Works Office would make a decent contemporary journalist out of almost anybody upon whom it was bestowed.
The Works Office isn't very large, but, as we all know, you can do a lot on the Internet without taking up much square footage. I'm sure that Nick Carr (who would have to be a director!) can figure it out. There's certainly room for plenty of bicycles — can't you just see them lined up beneath those great big windows?
Just a thought.