Daily Office:
Thursday, 28 October 2010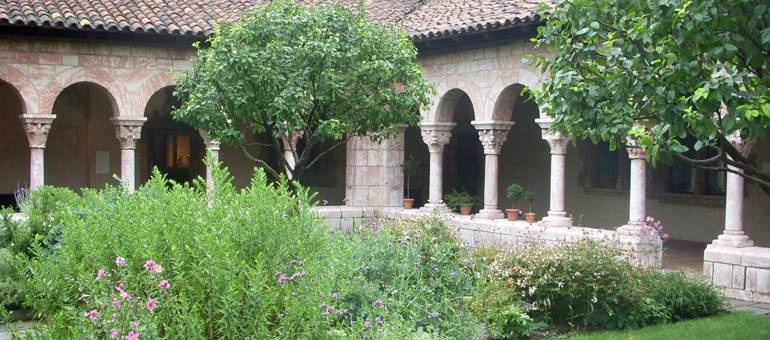 The next edition of the Daily Office will appear on Monday, 1 November.
¶ A bit of concrete poetry from Roxane Gay. We Are All Very Busy Being Busy! (HTMLGiant)
We say I'm busy, I'm busy, I'm busy—an exultation. We say we are busy and feel flushed.  We are busy, therefore we are. To be busy is to be important and to be important is everything. We will Twitter and Facebook and blog our busyness and we will do so with the conviction of martyrs. We will bear our busy burden. The burden of busy must be borne because to be busy is to be important and to be important is to matter. We matter and are made of matter which is meta.
¶ Newsweek has published a list of the top-15 highly-compensated heads of not-for-profit organizaations — museums, orchestras, foundations, and hospitals. At the top (owing more to a blip of deferred compensation — if you can call $1,649,540 a blip) is the New York Philharmonic's Zarin Mehta. (Add a million in base salary.) At Good, Alex Goldmark asks some good questions.
For the arts groups, have a look at what percentage of the overall budget is going to the top of the pyramid. Sometimes its just 1 percent or less. Others its more than four times that. In this sphere there is certainly an influence from the extremely wealthy donors and culture of the upper crust that bleeds into notions of appropriate pay.

Thanks to Charity Navigator for crunching the numbers and keeping watch on what is certainly sometimes, excessive pay … but not always.

How much should the head of a charity earn? How much is too much? What if they bring in more than their salary in extra donations? Or extra impact? How much should someone forgo to serve a cause?

We don't believe that anyone ought to "forego" anything to serve a cause; if anything, there ought to be a premium. But executive compensations schemes, profit and non-profit alike, are embarrassingly outsized. Nobody is worth a salary that is hundreds of times greater than rank-and-file pay.
As for not-for-profits specifically, we believe that executive positions ought to be endowed, and therefore non-negotiable.
¶ On page A3 of this morning's Times, the continuation, from the front page, of Stephanie Clifford's "Why Wait? This Year, Retailers Push Black  Friday Into October" sits atop "Gulfstream Orders Suggest Recovery in Business Jets," a story by Christopher Drew. Such juxtapositions, droll to say the least, can be appreciated only in newsprint. (Just for fun, there's an add for Tiffany's Lucida rings — "From $3900" — in the corner.) From Ms Clifford we learn that "Customers have been trained to buy merchandise only on sale." Mr Drew tells us that "Analysts watch the sales of business jets as an indicator of how willing corporations are to spend money as the economy rises and falls."
Heidi Wood, an analyst at Morgan Stanley, said in a research note on Wednesday that business jet flights had increased since late last year, and that a recovery "appears under way."

She said earlier this week that there was consistent demand for large planes, while the market for midsize and smaller ones remained "painfully quiet."
This gives us a better picture of what a jobless recovery looks like, no?
¶ For a different angle on yesterday's story about epileptic patients, neural implants, and Marilyn Monroe, we turn to Carl Zimmer, at The Loom. We try not to repeat ourselves in this way, but we're stunned by the factoid toward the end of the second paragraph.
Fried's collaborators discovered that some of these individual neurons responded faithfully to certain kinds of sights. Some only responded to faces with sad expressions, others only to happy faces. Some only responded to houses. In 2005, however, Christof Koch of Caltech and his colleagues decided to get more fine-grained. They showed pictures of actors and actresses. They found individual neurons that responded almost exclusivey to Jennifer Aniston. Others only responded to Saddam Hussein, others to Pamela Anderson, and so on.

Later, the researchers found that people can develop these so-called "Jennifer Aniston neurons" for anyone they become familiar with in a matter of days. The neurons start out relatively weak, but get stronger with familiarity. The picture of a loved one will trigger a loved-one neuron to fire a lot more strongly than a neuron dedicated to an obscure D-list celebrity. Fortunately, these neurons are not limited to Hollywood celebrities. They seem to be the medium in which we encode any kind of concept. We probably can store ten to thirty thousand concepts in our brains, each of which is encoded in an estimated several thousand Jennifer Anniston neurons. (I talk more about the history of this research in Brain Cuttings, and in this column for Discover.)

In a flash of mad genius, Koch and his colleagues wondered if people could use biofeedback to control the strength of these neurons. They interviewed twelve patients, and in each case they identified four celebrities who triggered particularly strong responses from their individual neurons. Then they superimposed two of those celebrities–in one case, Josh Brolin and Marylyn Monroe–on a computer screen. The patients were told to try to shift the picture to one celebrity or the other. The computer was programmed to alter the balance of the images in response to the firing of the Brolin and Monroe neurons. As the Monroe neurons got stronger and the Brolin neurons weaker, for example, the screen would go all Monroe.
Ten to thirty thousand concepts! What a concept!
¶ Roman Hans, ever the self-improver, struggles with the "language barrier" ("chuse," "sallad") posed by Pride and Prejudice. Predictably, he loses. (World Class Stupid)
The book concerns several hundred people, all related, who alternately love and hate each other with the skill of Italians. At the center of the story are the Bennets: Mr. Bennet, Mrs. Bennet, and their daughters. Lots of daughters. The number is never specified, and it seems to change by the hour. We start off with Elizabeth and Jane, then page by page discover Lydia, Beth, Kitty, Mary, Lizzy and Eliza, though someone smarter than myself may discern that four of these could refer to the exact same person.

The big romance is between Elizabeth Bennet and Mr. Darcy, a guy who doesn't even get a first name until page 187. There's a roadblock flung in their path: we're supposed to think that Mr. Darcy is unforgiveably rude because he went to a ball and only danced twice. That's rude? the guys reading will ask. Hell, if he showed up in his underwear, guzzled scotch from a bottle and asked the hostess to pull his finger maybe she'd have a case. Then we learn that a dance lasts fifteen minutes, that you have to book them like appointments with the cable guy, and that dancing with the same woman twice is roughly equivalent to proposing marriage. Under these conditions even Fred Astaire would be hanging around the buffet table stuffing rumaki in his gob. Besides, that's unforgiveably rude? That's an obstacle to a relationship? Once I forgave a hubby who had sex with a preoccupied paraplegic.

The characters hook up and break off straight out of daytime drama. Miss Bingley likes Mr. Darcy, Mr. Darcy likes Elizabeth, Mr. Bingley likes Jane but seems destined to marry Countess De Burgh's daughter (his cousin) to unite their estates. Elizabeth ought to marry Mr. Collins, her cousin, but since she hates him she pawns him off on Charlotte Lucas, the only character who's not a relative. There are like eight sets of cousins who consider each other for marriage, yet for some reason they're more concerned with estates and property than bearing children who have bat ears and duckbills.
¶ When George Will sighs that campaign spending's not so bad — after all, we spend more on potato chips! — Robert Reich is there with a pitchfork. "The number of dollars spent isn't the issue; it's the lopsidedness of where the dollars come from." (By the way, how much do we spend on advertising potato chips?) And we spend a lot more on lobbying that we do on election campaigns.
Why $4.2 billion and not ten times that amount? Because the high-rolling political investors don't need to spend a dollar more in order to exert overwhelming influence.

This figure, by the way, leaves out the tens of billions of dollars dedicated to lobbying, lawyering, and public relations — all of which deliver specific legislative outcomes the campaign money fuels. The economy of Washington, D.C. depends on this gigantic flow of funds (supporting the polished facades of refurbished hotels, fancy restaurants, trendy bistros, office complexes of glass and polished wood, well-appointed condos, hotels with marble-floored lobbies and thick rugs, restaurants serving $75 steaks and offering $400 magnums of vintage French wine.) Washington's seven suburban counties are listed by the Census Bureau as among the nation's twenty with the highest per-capital incomes.

Failing to include this larger apparatus in an estimate for how much money now greases the legislative skids is analogous to estimating the cost of private transportation in America by what's purchased at the gas pump without mentioning automobiles, roads, and bridges.
¶ Alexander Chee makes a very compelling case for John Dos Passos.
The term "fragmented narrative" comes to mind when I think of him but this has always seemed like a fraught phrase to me.  Many have done it who are just imitating something they saw stylistically without understanding the architecture of it.  They don't display a sense that the fragmentation is intentional, not random, and moves towards being understood. Fragmented narrative is too often the hiding place of someone who fears being understood.  But this was not Dos Passos.  He greatly wanted to be understood. And the fragments of his narratives move toward creating an unforeseen (by the reader) whole out of their disparate parts.

The phrase I use for this is "articulate complexity"—something that when you take it apart seems intensely complicated, perhaps even chaotic, but that, when fit together, creates something the reader experiences as that direct communication Cheever spoke of in his Paris Review interview.  Dos Passos was my earliest apprehension of why you'd use a fragmented narrative, the way something could be broken apart in order to describe something larger than what it could if it were whole.  Reading Dos Passos, I had the feeling of watching a DJ put together tracks to make a whole—the movement between the pieces in the novel was called a collage, but that has never seemed very interesting to me.
¶ Sandra Day O'Connor, Stanley Prusiner, and Ken Dychtwald team up to issue a powerful Op-Ed exhortation to mount a federal campaign to brake Alzheimer's Disease.
In the mid-1980s, when our country finally made a commitment to fight AIDS, it took roughly 10 years of sustained investment (and about $10 billion) to create the antiretroviral therapies that made AIDS a manageable disease. These medicines also added $1.4 trillion to the American economy. The National Institutes of Health still spend about $3 billion a year on AIDS research, while Alzheimer's, with five times as many victims, receives a mere $469 million.

Most of the medical researchers who study Alzheimer's agree on what they have to understand in order to create effective drugs: They must find out how the aberrant proteins associated with the disease develop in the brain. They need to model the progression of the illness so they can pinpoint drug targets. And ultimately they must learn how to get drugs to move safely from the blood into the brain.

A breakthrough is possible by 2020, leading Alzheimer's scientists agree, with a well-designed and adequately financed national strategic plan. Congress has before it legislation that would raise the annual federal investment in Alzheimer's research to $2 billion, and require that the president designate an official whose sole job would be to develop and execute a strategy against Alzheimer's. If lawmakers could pass this legislation in their coming lame-duck session, they would take a serious first step toward meeting the 2020 goal.

Medical science has the capacity to relegate Alzheimer's to the list of former diseases like typhoid, polio and many childhood cancers. But unless we get to work now, any breakthrough will come too late to benefit the baby boomers. Whether the aging of America turns out to be a triumph or a tragedy will depend on our ability to fight this horrific disease and beat it before it beats us.
¶ Lazy Self-Indulgent Book Reviews. (via The Awl)
¶ "Let the Children Kodak" (The Online Photographer)
¶ Ration Books. (A Continuous Lean)
¶ John Lennon complains. (Letters of Note)
¶ Non-Official Movie State Map. (via Joe.My.God)